Direct Beam Comms #93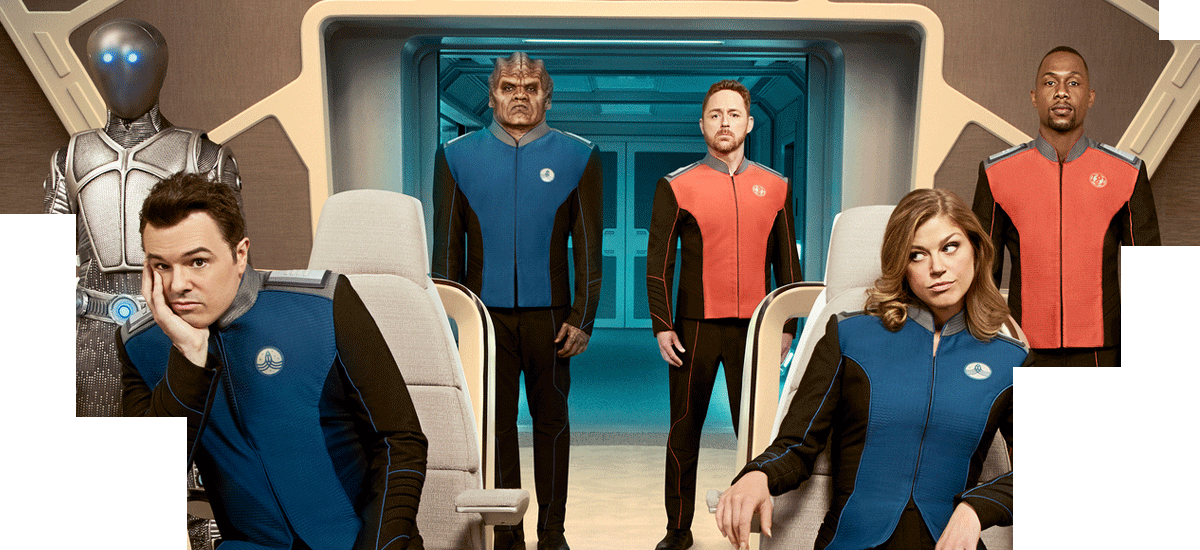 TV
The Orville
And so it begins…
Much like last year with Son of Zorn FOX kicked off the fall TV season a few weeks earlier than everyone else by launching a new Sunday night comedy so it could coincide with the start of football. Created by and starring Seth MacFarlane, The Orville was advertised by FOX to be a zany comedic spoof of TV series like Star Trek, of which The Orville most certainly is not. But I don't necessarily think that's a bad thing.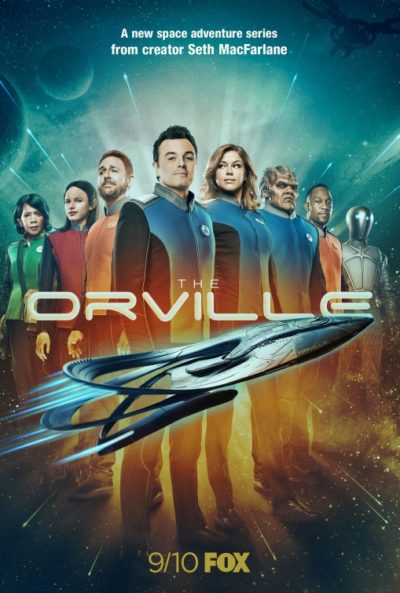 In The Orville, it's the future and McFarlane plays Ed Mercer, the captain of a starship named "The Orville." But he's no Captain Kirk, Mercer is coming off a bad divorce from his wife Kelly (Adrianna Palicki) and has just gotten his life back together shortly before being given the command. His crew are not so much a bunch of misfits, but a diverse group of … organisms including humans, human-like aliens and aliens that are big globs of jelly. The catch is that in order for Mercer to "set sail" as it were he needs a first officer, and the only available one around is his ex.
I think what works with The Orville is that you can really tell that MacFarlane loves the material. It's obvious the series is a love-letter to all things Star Trek and I mean that in a good way. The problem with the show, and I think it's a problem that's easily overcome, is that the humor in it doesn't quite fit with the rest of the tone of The Orville. On the one hand The Orville is as serious as something like Star Trek with the first episode focusing on the crew of the ship flying off to a research facility to keep a new invention out of the hands of a ruthless alien species. On the other hand the comedy veers from things like the pilot of "The Orville" having a drinking problem played for laughs while another crew member wants to know if it's okay to drink soda at his station.
I think what would fix this would be to approach the comedy like how The Office did, where it comes from the situations the characters find themselves in, some of whom are good at their jobs and some of whom are not.
But again, I can't stress it enough. The Orville is MacFarlane's love-letter to Star Trek and I think that goes a long way in patching up any of the issues I might have had with the show.
Comics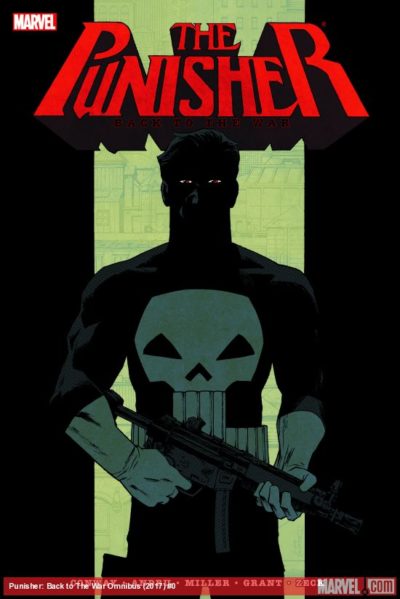 Another edition of collected Punisher comics is out with Punisher: Back to the War Omnibus that collects most of the early Punisher stories from his start a guest in The Amazing Spider-Man to the Punisher mini-series from the early 1980s. The big drawback here is that this collected edition retails for around $100 while these stories have all be published elsewhere in other editions for lower prices. Plus, I love the Punisher but some of these early stories are a bit hard to read even for me.
Frank Castle's war begins here! From his debut in Amazing Spider-Man to his hit 1986 Circle of Blood miniseries, the first entries in the Punisher's war journal are collected in this can't-miss Omnibus. In 1973, the Punisher set his sights on the criminal underworld. Comic books were never the same. A grim figure willing to achieve justice by any means, the Punisher shook the black-and-white world of heroes and villains off its foundation. Top creators, from Frank Miller to Mike Zeck, brought a striking depth and moral resonance to the Punisher, and each of their character-defining stories is collected here. Featuring a massive trove of original art, sketches, posters and more, this is the definitive edition for every Punisher fan.
Books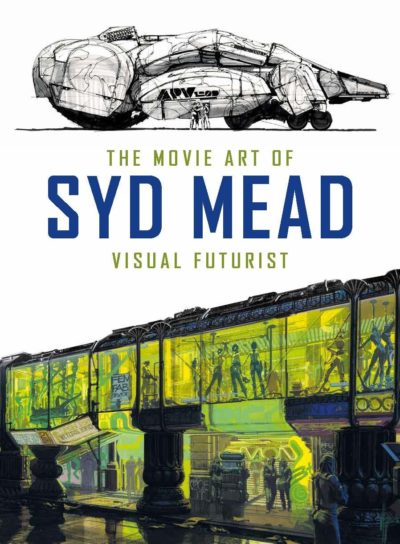 Just in time for the release of the new Blade Runner movie comes a collection edition of artist Syd Mead's work. I've been a fan of Mead's work for decades now yet for all the art books I've ever bought none of them have features Mead's work.
Syd Mead … is most famous for his work as a concept artist on some of the most visually arresting films in the history of cinema. Since working on Star Trek: The Motion Picture in 1978 as a production illustrator Syd Mead has always aimed to render "reality ahead of schedule," creating evocative designs that marry believable content with a neofuturistic form. It is this ability to predict technological potential that has helped Mead create such a distinctive and influential aesthetic. From his work with Ridley Scott on Blade Runner, to his striking designs for the light cycles in Tron, to his imposing concept art for the U.S.S. Sulaco in James Cameron's Aliens, Syd Mead has played a pivotal role in shaping cinema's vision of the future.

The Movie Art of Syd Mead: Visual Futurist represents the most extensive collection of Mead's visionary work ever printed, compiling hundreds of images, sketches and concept arts from a career spanning almost 40 years, many of which have never been seen in print before. Each entry provides a unique insight into the processes involved in Mead's practice as well as illuminating the behind-the-scenes work involved in creating a fully realized, cinematic depiction of the future. With such a plethora of images from the many genre-defining films Mead has worked on, this is essential reading for film fans, artists and futurologists alike.
The Reading & Watch List
This week in pop-culture history
1928: Adam West, Batman, is born
1947: Stephen King is born
1962: The TV series The Jetsons debuts
1965: The TV series The Wild Wild West debuts
1989: The TV series Alien Nation premiers
2002: The TV series Firefly debuts
2004: Shaun of the Dead premiers
2004: The TV series Lost premiers