Best of the rest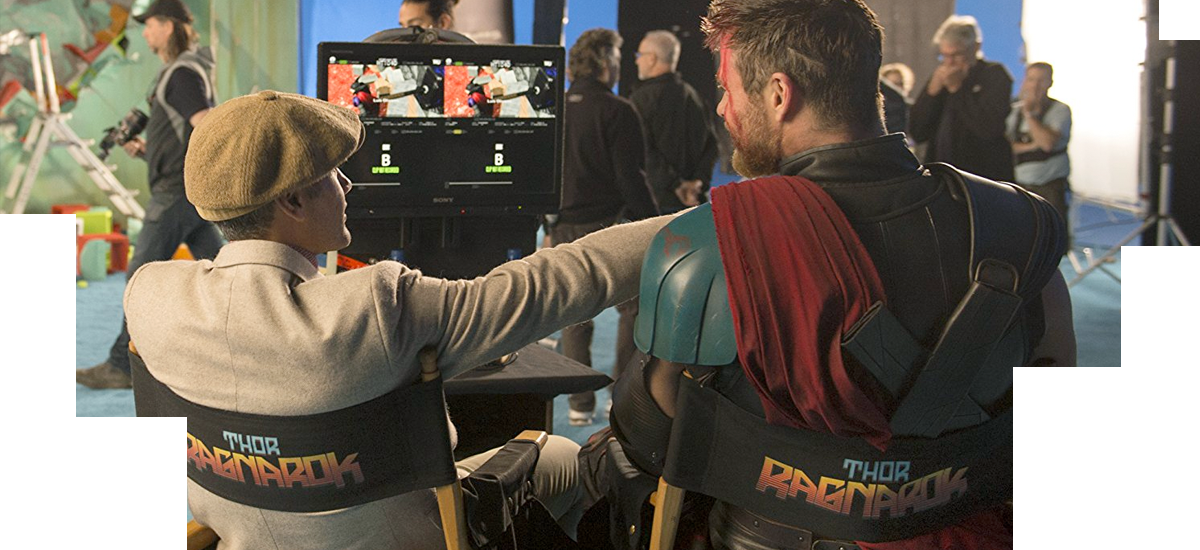 Superheroes with a sense of humor
There is a tendency to make superhero movies dark — just look at almost any movie based on DC comics to see what I mean. That's why I'm so happy that movies based on Marvel characters have a sense of humor, and lately those movies have even been funny too. Films this year like Thor: Ragnarok and Guardians of the Galaxy Vol. 2 had downright comedic elements that made me laugh more during them than any comedy film in recent memory. And to be honest, I'd rather go to a movie to have fun and laugh with the characters on screen who take revelry in the joys of having superpowers — than spend that time contemplating how bad things are. There's too much of that kind of contemplation in real-life right now.
Even the non-Marvel Marvel movies were pretty good this year
If you ask me the best superhero movie of 2017 was the final X-Men movie Logan. It had it all; was well-acted, well written, had an interesting setting, etc. etc. etc. And the same goes for the latest Spider-Man movie Spider-Man: Homecoming too that had lots of humor and a great story too. And the most interesting thing about those films is that while they're based on characters from Marvel, they were produced by studios other than Marvel Studios. 20th Century Fox for the X-Men characters and Sony for Spider-Man. Which means that it's not just the geniuses at Marvel who can make good superhero movies, it can be anyone if they're given enough leeway from the studios to see their vision through to the end without too much interference.
Taika Waititi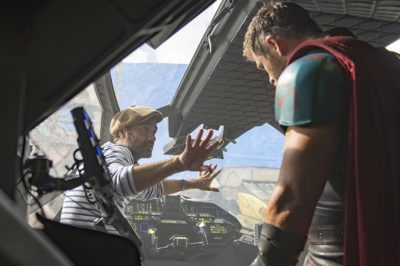 I think the director of the best Marvel Studios movie this year Taika Waititi with Thor: Ragnarok should be let to direct whatever movie he wants next. Be it comic book or otherwise. The guy had a hand in the brilliant Flight of the Conchords TV series and his last two movies before Ragnarok, What We Do in the Shadows and Hunt for the Wilderpeople were funny and moving and as brilliant as Ragnarok too. Heck, he also played via motion capture and voiced the character of Korg inRagnarok who arguably stole the show from the likes of Loki (Tom Hiddleston) and even Thor (Chris Hemsworth).
The Eclipse
I've been looking forward to the eclipse that happened last August for quite some time now. And though it wasn't a total one in our area, nonetheless I thought it was pretty cool. It's not every day that the Moon has the gall, downright audacity to pass in front of the Sun!
Bruce Springsteen had a really interesting life
I wasn't huge fan of Bruce Springsteen's music growing up. I think some of that had to do with him being one of the mega-music stars of the 1980s, his music being everywhere and his "Born in the USA" being used as an anthem for, well, just about everything. Still, I'm interested enough in Springsteen as a person to have checked out his autobiography Born to Run and am glad I did. Springsteen's lived such a unique and varied life, from being penniless to almost

being drafted during the Vietnam War to then becoming one of the most successful musical acts of all time that his autobiography is one of the best reads I've had in a while. Oh, and he can really write and is one heck of a wordsmith too. Then again that shouldn't be too much of a surprise as the guy's become a multi-millionaire by being one of the world's most recognizable songwriters.
The best story to take place in Antarctica since The Thing: Whiteout
The comic series Whiteout has been around for a while now but recently a new collected edition was released that includes every Whiteout comic story ever. About a US Marshall at a station in Antartica who has to investigate the first murder there, Whiteout is a nail-biter from beginning to end written by the great Greg Rucca with some of the best looking harsh, yet realistic looking art from Steve Lieber.