Direct Beam Comms #77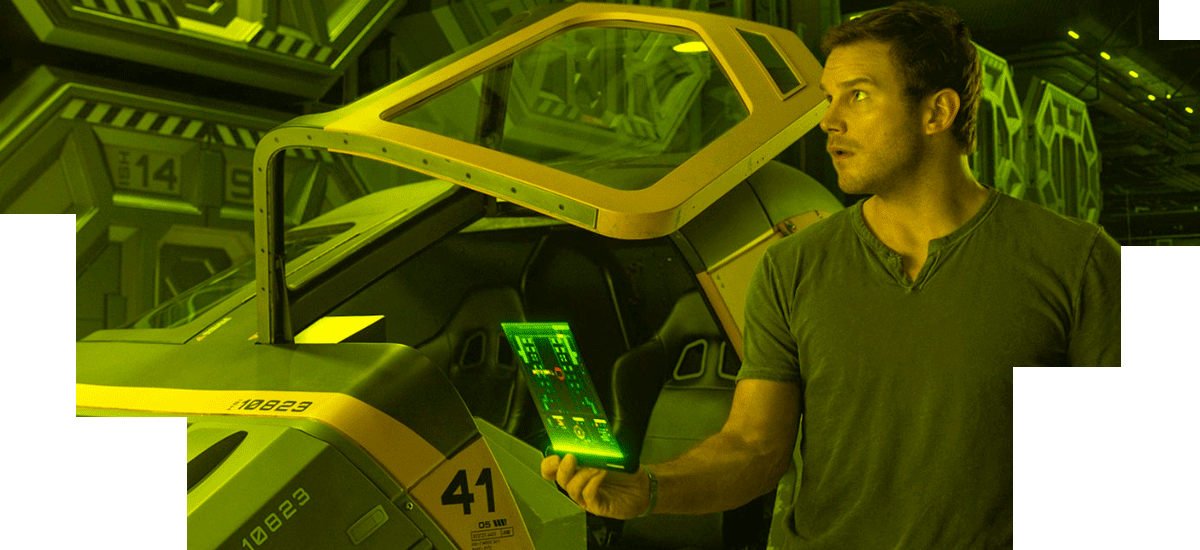 Movies
On sci-fi and loneliness: Passengers
Passengers is part of a larger sci-fi trend of film and TV focusing on just one person. Before in similar movies and series, that "one person" was the only one because of some plague or natural disaster like in I Am Legend or The Quiet Earth. But the modern take on this is that this "one person" isn't the last person alive, but they're alone and are marooned by themselves none-the-less. Movies like Moon had the only person Sam Bell (Sam Rockwell) being the sole-occupant of a lunar mining station, Gravity had Ryan Stone (Sandra Bullock) as the only survivor of a Space Shuttle mission who's trapped in orbit and The Martian had Mark Watney (Matt Damon) as an astronaut left behind on Mars who must survive with only duct tape, plastic wrap and his wits.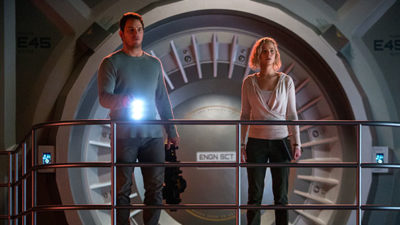 In all of these movies humanity is still alive and well back on the Earth but the main characters are so separated from us they might as well be the only person alive.
In Passengers, the last man is Jim Preston (Chris Pratt) is a passenger on a shiny space-liner taking thousands of hibernating passengers from the Earth to a new colony world. But because of a glitch Jim awakens from this 120 year journey a bit early — 80 years too early in fact. And since he's the only one awake and since there's no way for him to go back into hibernation Jim has to face the reality of spending the rest of his life living alone on this ship.
While Jim is utterly alone on this ship he's surrounded by thousands of pleasantly slumbering passengers all around him and a robotic bartender Arthur (Michael Sheen) to talk with. But Arthur has a robotic personality to match and isn't much company and Jim slowly begins to lose his mind from loneliness as he reads the computerized biographies of the other sleeping passengers. After falling in love with the backstory on another passenger Aurora Lane (Jennifer Lawrence), Jim decides to awaken her too, blame it on the same glitch that woke him so they can live happily ever after together on this luxury-liner of the stars.
Or so he hopes.
Passengers is a good movie, if full of plot-holes. From the idea that a company would spend untold sums of cash to build a spaceship that's like a 5-star hotel that's but is only designed to be used a few months every 240 years or so is ludicrous. Also ludicrous is the idea Aurora has (get it with her name "Aurora" or Sleeping Beauty) of becoming the first writer to journey to this new colony world and back to write about what that experience is like. Except doesn't the crew of these ships do that all the time? Plus, once Aurora arrives back on the Earth she'd be a 240 year old anachronism who'd be totally out of date and out of step with the realities of that civilization. Let's put it this way — if someone from 1777 turned up in 2017 they would be the story. People would be interested in what it was like to live and work 240 years in the past rather than what the trip was like. Or even that Jim wouldn't look to awaken a technician who might be able to put them back to sleep…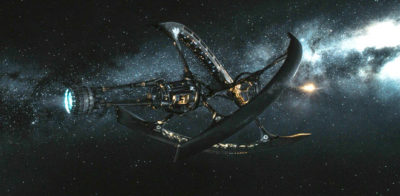 I'd be lying if I said the style of Passengers wasn't anything that had been put to screen before. The ship of Passengers the Avalon, in and around which all the action takes place, from the inside looks like a 5-star hotel staffed by robots. There are some interesting futuristic bits and pieces here and there, but for the most part style-wise Passengers looks much like every other sci-fi movie of the last five years — very slick and very computer generated. The one thing that is different is the actual design of the outside of the Avalon that looks more like a twisting piece of modern art than a traditional-looking spaceship. But that only goes so far from separating this movie from the pack.
Passengers is good, but it's not a movie that's going to expand the genera. There's really nothing new about the plot of Jim being the last man and facing the future alone but somehow finding companionship — which is what happens in every last man story. But it's not bad either. I thought on the whole Passengers was a very interesting movie from the last man standpoint if not that unique.
Aurora: He woke me up. He took away my life…It's murder!
Gus Mancuso: You're right, Aurora. But, the drowning man will always try to drag somebody down with him. It ain't right, but the man is drowning.
Spider-Man: Homecoming trailer
TV
Castlevania teaser
The Reading List
This week in pop-culture history
1940: Rene Auberjonois, Odo of Star Trek: Deep Space Nine is born
1953: Colm Meaney, Chief O'Brien of Star Trek: The Next Generation and Star Trek: Deep Space Nine is born
1985: Star Trek III: The Search for Spock opens in theaters
1990: Total Recall premiers
1996: The last episode of Space: Above and Beyond airs
1991: The TV series Liquid Television premiers