E3 is right around the corner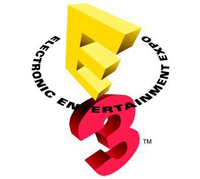 The Electronic Entertainment Expo kicks off June 10th, and several electronic manufactures will be on site to show off their new gadgets, gizmos, etc.
Most notably will be the new consoles coming out from Sony and Micro$oft.   Sony will (finally!!) show off the PS 4 and hopefully we will get price points for the systems.
Several developers are also releasing next gen games as well, including Sucker Punch, Activision, Electronic Arts, Ubisoft.
So, enjoy the following YouTube clip, courtesy of "Cloudy with a Chance of Meatballs".