Stunt Rock Set to Air on TCM 3/31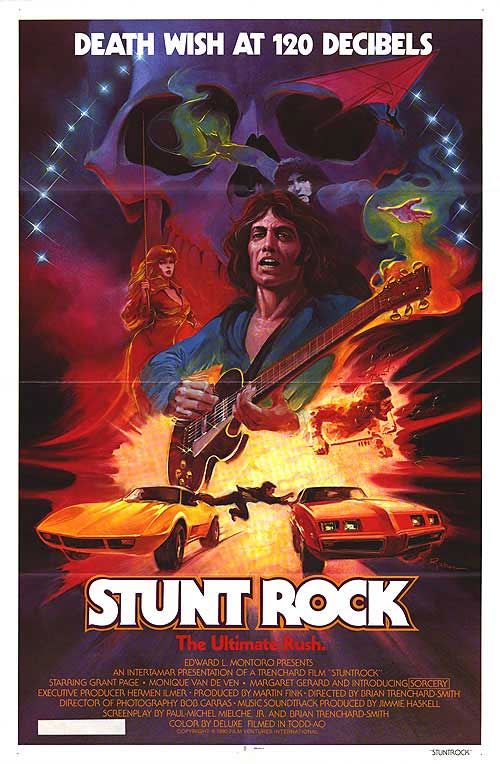 Stunt Rock, an early 1980s movie about a stuntman who hooks up with a rock band for some seriously crazy action, is set to air on TCM early Saturday morning (3/31) at 2am. It's directed by Brian Trenchard-Smith whom I have an affinity for who also directed two other fun films Turkey Shoot and The Siege of Firebase Gloria.
I'm still looking to get a copy of another of Smith's films Death Cheaters but haven't ever been able to.