Direct Beam Comms #68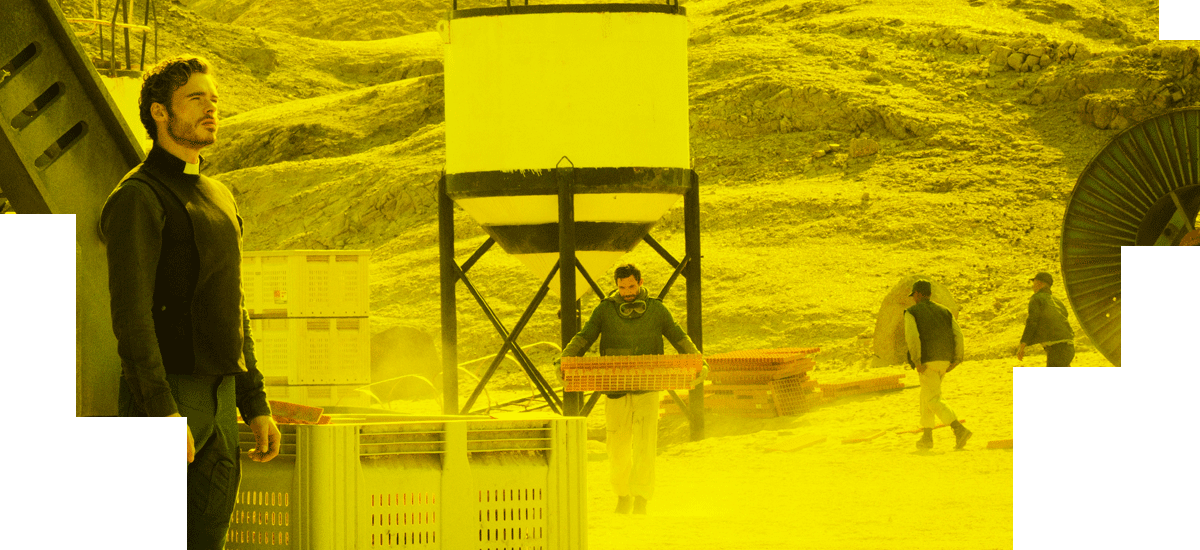 TV
Oasis Episode 1 Grade: B+
Last week Amazon Prime launched "pilot season" where they debut the first episode of new original TV series, of which the most viewed will be picked up with full seasons that will be available sometime in the future. The first one I checked out was a sci-fi series called Oasis.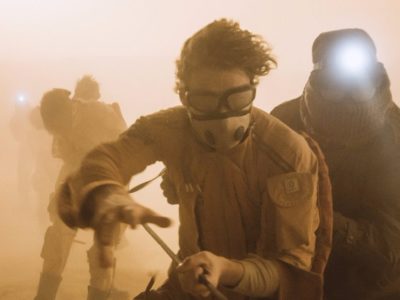 In Oasis, it's 20 years in the future and the environment of the Earth has started to collapse under the weight of centuries of neglect, overpopulation and pollution. But all hope isn't lost, in another part of the galaxy lies a newly discovered planet called Oasis that mankind has just started to colonize. And while it seems like Oasis will one day be a home to the 1%ers with the rest of of humanity stuck on a dying Earth, in Oasis there's just a few dozen scientists, engineers and workers living there trying to setup this colony. Back on Earth priest Peter Leigh (Richard Madden) is called to the planet by his friend and colony manager who tells him his spiritual services are needed. But when Leigh arrives on Oasis he finds a desolate place with workers mysteriously dying and the living experiencing disturbing visions of things they once knew.
If you think Oasis is something like Solaris (people in a far off part of the galaxy experiencing weird visions) mixed with the likes of Earth 2 or Terra Nova (colonists trying to escape a sick and dying planet who find that the place they escape to might be just as dangerous as home) you wouldn't be far off. But even though Oasis borrows the themes of other movies and series I wouldn't consider it to be derivative. The creators of Oasis come at those story elements in their own unique way.
One thing I found interesting about Oasis; it's yet another return to sci-fi based in reality. Or, at least as a believable sci-fi reality that's possible where people are zipping around the cosmos in spaceships. I guess I didn't realize how much I'd missed this kind of storytelling until series like Oasis showed me it had gone. Other than shows like The Expanse most sci-fi series of the last decade were space-opera in nature — big bombastic shows that are mostly adventure related. Which is fine, I'm just generally not a fan of those series. I'm more interested in shows that tell stories about people than ones that are all about story. But with both The Expanse and now, hopefully with Oasis, it might mark the return of a more hard-edged realistic sci-fi series to TV.
My one quibble about Oasis is that it's a sci-fi show about people living on far-off planets which should be every exciting but instead was very slow. A lot happens in the first episode but I wouldn't say a lot of story is told. In fact, I'm not even totally sure where a season of Oasis might be headed which isn't a great sign. Still, I was intrigued enough in Oasis that I'm interested to see where it goes. That is if it does get picked up for a full season.
Fargo not season installment 3 promo
Mystery Science Theater 3000 Netflix new season promo
Movies
Justice League trailer
This week in pop-culture history
1931: Leonard Nimoy, Spock of Star Trek is born
1952: Annette O'Toole, Lana Lang of Superman III and the TV mini-series IT is born
1955: Marina Sirtis, Deanna Troi of Star Trek: The Next Generation is born
1979: Phantasm premiers
1989: The TV series Quantum Leap premiers
1995: The TV series The Outer Limits premiers
2005: The first episode of the new Doctor Who airs