2016/17 TV Preview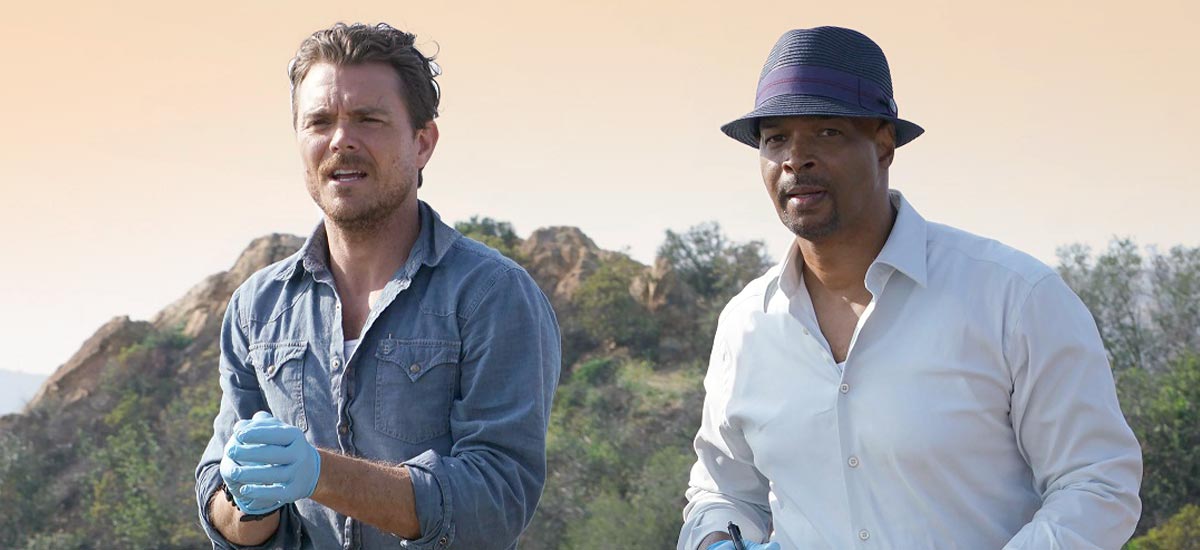 New series
It's been a long while since I can remember the last time I was as disinterested in the crop of new TV series that are set to start debuting on network TV this fall. Usually, there's at least something I can look forward to, some series I can get excited about. But honestly this year looks like it's going to be mostly a bust on the networks.
All that I'm looking forward to on network TV this fall is the comedy The Good Place on NBC starring Ted Danson and Kristen Bell about a woman that died and accidentally went to "the good place" rather than the hot one and Star Trek: Discovery on CBS. Though this sixth Trek TV series is set to only air once on CBS before it moves to their streaming service.
And there's a few new shows I'm looking forward to on cable and streaming too, one of which is Dirk Gently's Holistic Detective Agency is on BBC America and is based on the Douglas Adams (The Hitchhikers Guide to the Galaxy) book of the same name. This new TV version of the Adams novel is being written and produced by Max Landis (Chronicle). On Netflix is Marvel's Luke Cage that's a sort'a spin-off of the Jessica Jones show about a man, Cage (Mike Colter) who's super-strong with super-tough skin that brushes aside bullets who decides to clean up the streets of New York.
Unfortunately, there's a lot more to scoff at on network TV next fall than to look forward to.
If the last few years the networks have been trying to turn as many come books into TV series as they could, then this year it's all about turning once popular movies into TV series, or rebooting once popular past TV series into modern ones. Which I have no problem with, except that nothing I've seen from any of these new shows makes me thing that the networks have anything other than a bunch of creative duds on their hands.
Based on the movie of the same name, Time after Time on ABC features author H.G. Wells (Freddie Stroma) building a time machine in 1893 and traveling to present day 2016 New York City to find Jack the Ripper who's also travelled to New York City in the same time machine. Convenient, ain't it? If the movie version was a love story between Wells and a modern day woman, then the TV version seems to be setting the two up as a male/female investigative duo ala Castle, Blindspot, The Blacklist, etc., etc., etc.
Emerald City on NBC is the latest attempt at a network to create a TV version of the Wizard of Oz story that various channels have been trying to do since at least 2002. This version of the Oz story has Dorothy being swept off to a totally reimagined and harder version of Oz that seems to be a mashup of Game of Thrones and Once Upon a Time.
Fox has two shows based on movies set to premier this fall; The Exorcist and Lethal Weapon.
The Exorcist looks to be essentially the story of the novel/movie about a girl possessed by a demon — with a little bit of things like The Conjuring thrown in for good measure. My one question about The Exorcist is if the entire season will be about the girl's possession, or if each episode will be about some other evil forces possessing some other poor souls? It doesn't help matters that The Exorcist is the second "possession" series on TV with Outcast also about demonic forces already on Starz.
The TV version of Lethal Weapon seems to take the zanier elements of the movie from Martin Riggs (Clayne Crawford) having a death wish which makes him practically fearless and his older, world-weary partner Roger Murtaugh (Damon Wayans Sr.) who has to deal with Riggs and is "too old for this @#$%." But somehow I'd imagine that if it does take the zanier elements of the Riggs character that it's not going to use the movie version of him being suicidal and his substance abuse problems. You know, all the stuff that made him seem human and not some cartoon character.
Frequency on The CW, takes the elements of the 2000 movie where someone from the present, here Raimy Sullivan (Peyton List), is able to talk with their father from 20 years in the past via a ham radio. And because she's able to send information to her father in the past she's able to change events in her present. But if other time travel movies/TV series have taught us anything, it's that meddling in the past will being about unintended consequences in the present/future. Time After Time should take note!
On CBS there's a series based on the movie Training Day and one on the 1980s TV series MacGyver. Much like with the movie, the TV version of Training Day follows a young, idealistic police officer (Drew Van Acker) sent to spy on a seasoned, up to no good, "King Kong ain't got [email protected]#$ on me" detective (Bill Paxton).
MacGyver (Lucas Till) is a younger take on the character but with the overall concept of the original series — solving crimes/rescuing people/stopping terrorists by making whatever's needed with what's on hand to get the job done — intact. I was a huge fan of the original MacGyver as a kid, but somehow I doubt that this middle-aged man is going to be a fan of this new version of the show.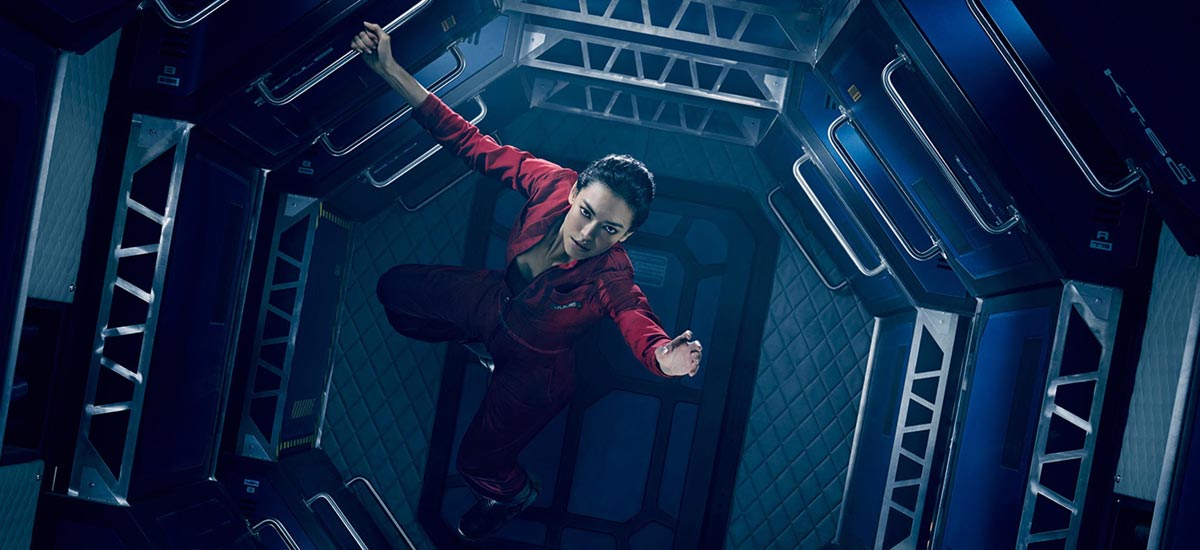 Returning series
If new series this year look crummy at least there's a slew of great and interesting shows to look forward to.
Out of the gate early this fall are ABC comedies The Goldbergs, black-ish and Fresh off the Boat. While black-ish and Fresh off the Boat get a lot of good press for their diversity and somewhat controversial storylines, I'm more concerned with whether or not the shows are funny or not and these are.
The Goldbergs and black-ish return September 21 and Fresh off the Boat October 11.
I was a huge fan of the Starz series Ash vs Evil Dead right up until the very end of the final episode of the first season when things kind'a fell off the rails. That series deals with sad-sack Ash Williams (Bruce Campbell) who accidentally released evil spirits from the bound in human skin Book of the Dead. And in Ash vs Evil Dead it's up to Ash and his two friends Pablo (Ray Santiago) and Kelly (Dana DeLorenzo) to figure out a way to undo what he's done.
The show was everything I'd ever wanted in an Evil Dead TV series with over-the-top action, comedy and lots of gore. But that ending, it was so out of tone with what had come the previous nine episodes that it really frustrated me. That being said, I'm ready for loads more wise-cracking Ash in a second season of Ash vs Evil Dead which starts back up September 23. As long as they do some 'splaining about that ending I'll be back for more gore!
Existing alongside the current film franchises, the animated Star Wars Rebels on Disney XD tells the story of what was going on in the galaxy when the evil Empire was consolidating power and trying to wipe a nascent rebellion out. The stories of Rebels can be surprisingly deep and emotional for a series we already know the end to. Hint — none of the characters of Rebels show up in Star Wars Episode IV A New Hope so… Star Wars Rebels returns September 24.
The British series Black Mirror is available on Netflix October 11. This anthology series that originally debuted back in 2001 that's a bit like The Twilight Zone but updated for modern day originally didn't have a series run here in the US until Netflix picked it up a few years ago. And boy am I glad they did — this show about what happens when technology and all its uses goes wrong is consistently one of the best things on TV. Black Mirror can be so intense that I've yet to be able to go back and watch old episodes again even though I loved them the first time around.
The alterna-history The Man in the High Castle returns to Amazon Prime December 16. I was surprised as to just how interesting a show High Castle was since I'd never really been interested in any of the other original Prime series. Here, it's an early 1960s where Germany and Japan won the second world war and now occupy most of the planet, the US included. These two superpowers are engaging in a Cold War of sorts with what's left of the US set to be the battleground for World War III. Except that events in the first season of High Castle reveal that this may just be one reality of many, one where the allies won the war (ours) and others where Germany or the Soviets won it all.
Another sci-fi series The Expanse returns to SyFy this January. Based on the book series Leviathan Wakes, The Expanse takes place in a future where mankind has colonized most of the solar system and has brought along all of the problems we have here on the Earth like racism, war, disease, hunger… But all this pales in comparison to what starts happening when something's released on an asteroid outpost that threatens to consume all of humanity.
Also sometime in January a fourth season of the PBS series Sherlock is set to return with, I'm assuming, four new episodes. The series has been on since 2011 and has so far aired a paltry 13 episodes of TV. They may be "paltry" but they're also darn good!
And the show I'm looking forward to most returning next season is Better Call Saul on AMC, the third series about how lawyer Jimmy McGill (Bob Odenkirk) goes from a guy trying to go good to someone who'd have people killed if it would earn him any money which is set to debut sometime early next year.