Direct Beam Comms #37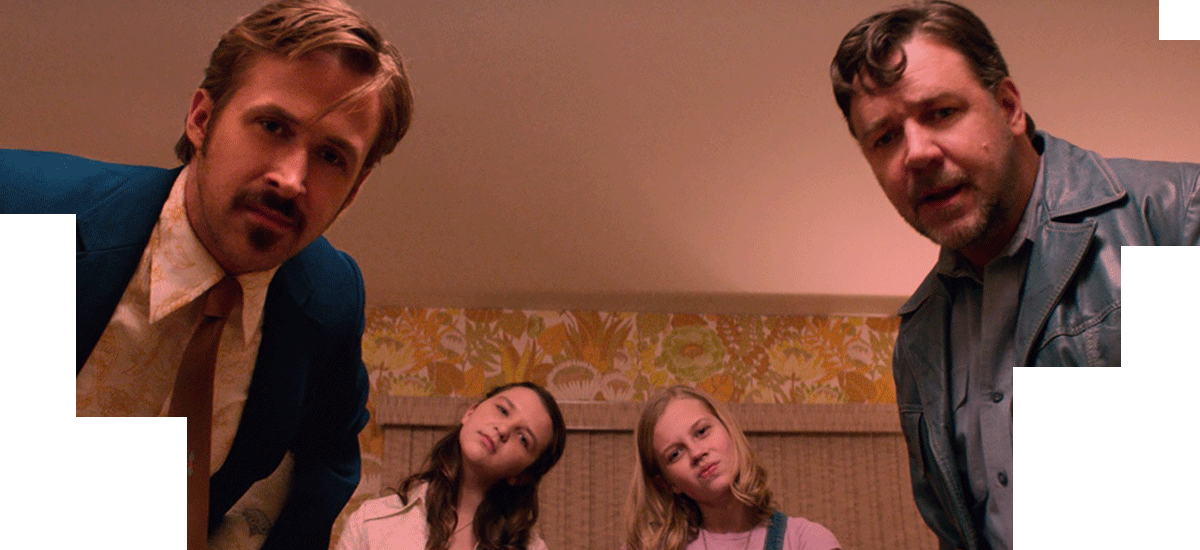 TV
Halt and Catch Fire
The third season of one of Halt and Catch Fire is set to debut this Tuesday (8/23) with two episodes beginning at 9(E) on AMC. The series about the personal computer explosion in the early 1980s, then the first attempts at networking and the internet, has consistently been one of the best things on TV even though the ratings for Halt and Catch Fire have been dismal. Just that AMC has so far given us three seasons of this series is a bloody miracle that should be celebrated ever year like Christmas and New Years.
The A Word – Grade: B+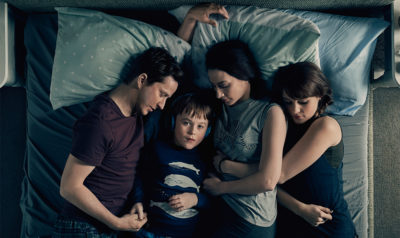 This Sundance Channel series that's an import from the UK follows an extended Scottish family as they come to terms with the youngest son's autism diagnosis. The A Word stars Morven Christie (Twenty Twelve) and Lee Ingleby (Master and Commander: The Far Side of the World) as the boy's parents and Christopher Eccleston (Doctor Who) as his grandfather.
I enjoyed this series a great deal, especially the dynamics within the Hughes family. All this felt very real to me. Where I think the series went a little askew for my tastes was that while it was doing all these clever bits with the family story, it was also checking all the typical "boxes" that need to be checked in a family drama. There's adultery, 'check', first sexual experience, 'check', the grandpa who at times says inappropriate things…
Still, that's a minor quibble at best and I genuinely liked The A Word from start to finish.
Comics
Garth Ennis Presents: Battle Classics Vol 2: FIGHTING MANN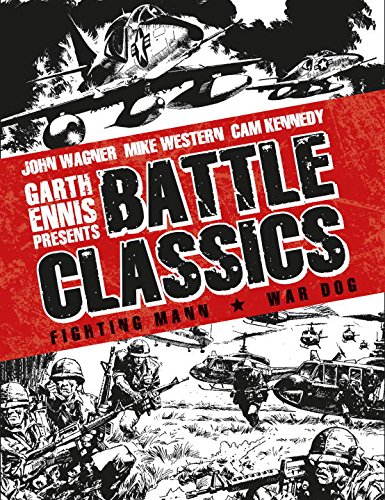 The collected comic Garth Ennis Presents: Battle Classics Vol 2: FIGHTING MANN is set to be released this Tuesday (8/23). The first series simply titled Garth Ennis' – Battle Classics is a collection of comics writer Ennis' favorite comic stories from the British 1970s comic series called Battle Picture Weekly. And it was wonderful, though decades years old those stories stand the test of time and were gripping and disturbing and amazing all at once. This second edition collects two new stories, one set during the Vietnam War and the other WWII and is something I've been dying to read ever since it was announced ages ago.
Movies
The Nice Guys (2016) – Grade: B+
I was really excited when I first heard about Shane Black's movie The Nice Guys. In the last few years Black has written and directed Iron Man 3 and it was recently announced that he'll be writing and directing the upcoming Doc Savage movie too. But he's also written one of the best buddy-cop movies of all time, Lethal Weapon and wrote and directed one of my favorite movies of all time too Kiss Kiss Bang Bang.
So to say that I was interested in The Nice Guys would be an understatement. The minute it was available on digital I bought and watched it. And while there are some very good moments in The Nice Guys, I'm not sure the movie holds together enough as a whole to be considered as good as anything Black's done in the last few years.
Set in a late 1970s smog shrouded LA, The Nice Guys stars Russell Crowe and Ryan Gosling as Jackson Healy and Holland March respectively. Healy is a bruiser who makes his living giving lumps to those who deserve it and March is an ex-cop private detective who's decent enough at his job when he can stay away from the booze. Healy is hired to give March a beating in order to chase him off of a case of a missing girl, but afterwards ends up hiring him to look for the same girl he originally was there to warn him off when Healy finds himself in over his head.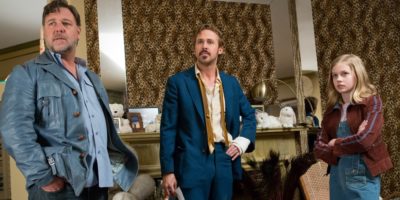 What follows are Healy and March chasing down leads, March getting hilariously drunk a few times and the two along with March's daughter Holly (Angourie Rice) getting in and out of various underworld scrapes in hysterical fashion.
I think what threw me with The Nice Guys is that I never quite understood the plot of the movie — or maybe it was because elements of the plot were so odd that things never really made sense. Part of the film deals with the porn industry and a film in particular that threatens to bring down Detroit and the auto industry. But hiding the evidence in a porno seemed so far fetched and unbelievable it stretched the bounds a bit of the movie for me.
Even if the evidence were in a porno who would anyone ever believe it since it's in a porno!?
Still, other than the case Healy and March are working on The Nice Guys is pretty great. I loved Crows and Gosling's characters, especially Gosling who's playing a version of a detective I don't think I've ever seen before. He doesn't play the role in a stereotypical "heroic" detective way. He screams like a baby when he's hurt and cries, and when he's drunk makes big mistakes.
And time and time again Healy and March's bad luck keeps them out of trouble, onto the next clue and stumbling towards success.
Reportedly The Nice Guys was originally set to be the pilot of a proposed TV series before Black reworked the script in order for it to be a feature film and I can see that. The movie essentially ends with the setup to the next story which I'd love to see.
The Arrival trailer
"We need to make sure they understand the difference between a weapon and a tool."
The Reading & Watch List
This week in pop-culture history
1970: River Phoenix of Explorers and Indiana Jones and the Last Crusade is born
1986: Night of the Creeps premiers in theaters
1993: The TV series The Adventures of Brisco County Jr. premiers