The best of the rest of 2014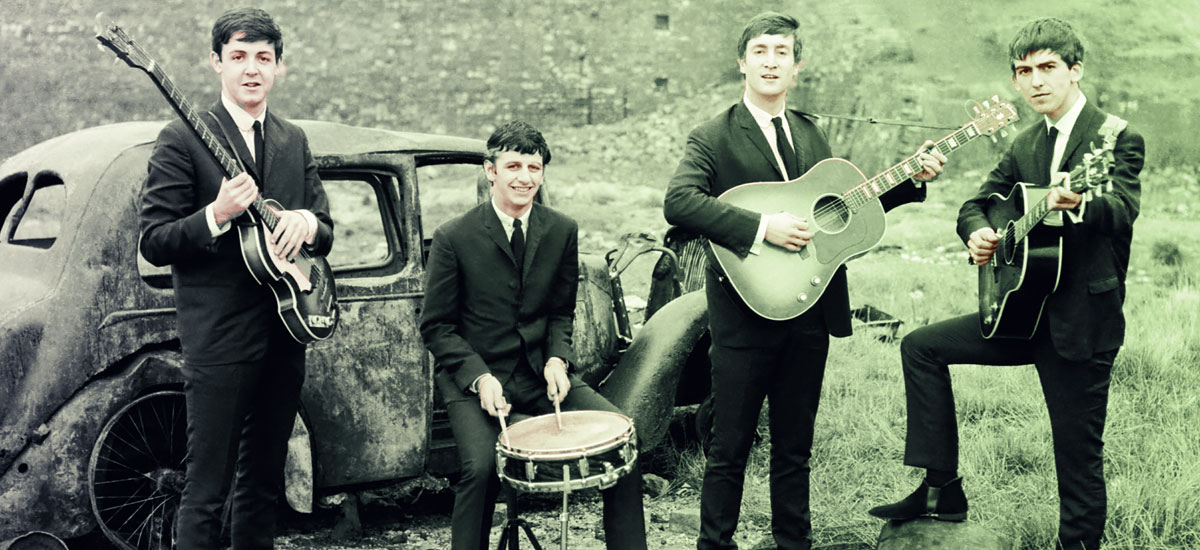 My favorite book: Tune In: The Beatles: All These Years
I think that the generation I grew up in has an odd relationship with the band The Beatles. We were born at a time when John, Paul, George and Ringo were all still with us but had long since stopped making new music together. And while there was no new Beatles music their tunes were starting to appear in different places like the theme song to The Wonder Years and on Nike TV commercials. And in 1995 there was a resurgence of the band when The Beatles Anthology TV documentary/CD set that kind'a sort'a featured new Beatles tunes along with unreleased demos and sessions was released.
I thought I had a pretty good handle on what it was that made up The Beatles. That was until I read the book Tune In: The Beatles: All These Years.
This nearly 1,000 page history of The Beatles follows the band from John, George, Paul and Ringo's grandparents to the lads growing up in Liverpool and forming different bands and writing songs of their own. This first book of a series only covers the band to the point where they're about to become the biggest group in the world in 1962.
My favorite trip down memory lane: Cycle of the Werewolf
For whatever reason I like to keep track of pop-culture anniversaries. Be it that the TV series Robotech first debuted 30 years ago this year or that actor X is Y years old today. And one thing that I did throughout 2014 was to combine my love of anniversaries along with my love of author Stephen King and artist Bernie Wrightson by reading one chapter of their book Cycle of the Werewolf each month that chapter takes place on.
Each chapter covers the day of the full Moon each month in the town Tarker's Mills, Maine as a werewolf stalks the dark and terrorizes its citizens.
(Cycle of the Werewolf is currently out of print but used copies can be easily found.)
My favorite collected comic: Akira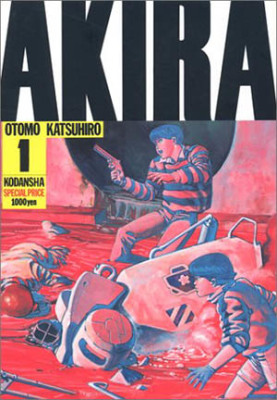 While I'm a huge fan of the Akira (1988) movie, I hate to say it but until 2014 I'd never actually read all of the comics the movie was based on. Sure, I've read some of them but I've never read the whole Akira story. That was until this summer. I'm not sure what made me do it but I finally decided to buy all six volumes of the collected series and read the whole Akira story that's literally thousands of pages long.
I'd take a few weeks to read each volume, reading each night before bed and forcing myself to stop after reading 30 pages or so. And since the story of Akira is so good and flows so well it was very difficult to stop. Since Akira is so long elements that might play out in a frame or two of an ordinary comic instead play out over dozens of pages in Akira. And instead of coming off slow or boring it totally works.
After months of nightly reading I finally finished the Akira manga last fall and I can say that the comic story is so much better than the movie, and the movie is amazing to begin with.
My favorite classic TV series: Tinker Tailor Soldier Spy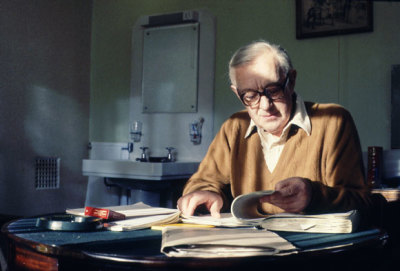 It's been probably a decade since I first watched the mini-series Tinker Tailor Solider Spy (1979) on DVD. And after having recently read the book and watched the 2011 film version of the story for the many-ith time I decided to work through the seven episode mini-series again to see if it's held up over the last few years. And I can say yes, the 1979 Alec Guinness version of Tinker Tailor is still as brilliant as ever. And actually the story with British spies trying to uncover a Soviet mole in their midst plays out a bit better and makes more sense in the TV version since the seven hour series is able to devote more time to the story than the two hour movie.
I'd highly recommend to anyone to checkout Tinker Tailor Soldier Spy that's still available on DVD, even if it's odd to see Obi-Wan Kenobi smoking cigarettes in a damp, depressive London.