PlayStation 4 introduced… Along with a few other things.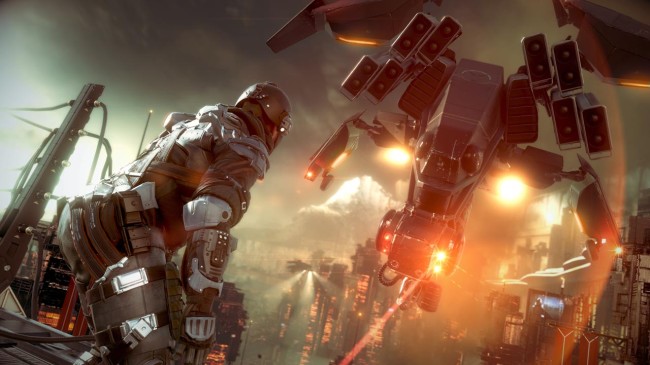 In the "Why is Mo late with Video Game news?" category, Sony unveiled its next gaming platform, the PlayStation 4 last Wednesday.  Sporting a "a supercharged PC architecture with a x86 architecture CPU, an enhanced PC GPU, and 8GB of GDDR5 system memory as well as a local hard drive", the PS4 looks to give gaming developers more freedom to create games vs. the old PS3.
Although the system "box" itself wasn't officially shown (more likely due out for the E3 expo in June..), Sony did show off the new Dual Shock 4 controller.  It includes a touch screen, Move capabilities, a new "sharing" feature, and a streamlining of the controller design itself.
Along with the announcement, Sony touted its own game developers, showing off a demo the next Killzone game, called "Killzone: Shadowfall" (more screens here); "inFamous: Second Son"; "DriveClub"; and "Knack" just to name a few.  Sony also scored (and I mean scored) a big win in 3rd party developer support, namely with Activision/Blizzard bringing "Diablo III" to the PS3 and PS4, the next game from Bungie called "Destiny", Ubisoft with "WatchDogs", and SquareEnix bringing their next untitled "Final Fantasy" game.
Looks like the next Gaming Console war is just starting to heat up.  How much do you want to bet that Sony and Micro$oft will charge an arm, leg, and your first born to get your hands on a console this Holiday season??
Check out more info from gameinformer.com