Ouch….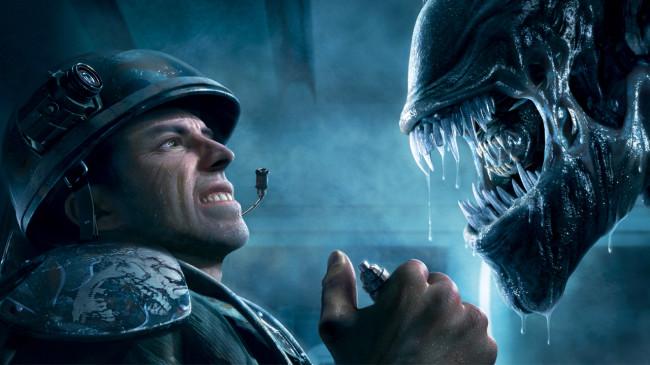 "Yeah, go ahead and push the button already…"
Gearbox's latest release "Aliens: Colonial Marines" pulls in a whopping 46% score.
Billed as being a sequel to the original "Aliens" Movie, enthusiasts of the series complain that the game simply needed a whole lot more polish.
Textures are muddy, "Woeful AI for the Aliens themselves", shoddy lighting.. you name it, it seems the game has it all.
And to top it off, Gearbox actually out-sourced the Console versions (Xbox and PS3) to a third party developer for completion.
To quote IGN.com "Aliens: Colonial Marines is an uninspired and unfinished game, and not remotely worthy as a sequel to the Aliens film."
Shame on Gearbox! This could have been one of the best games around!
Guess ill keep on playing Dead Space 3!