Hannibal is too good of a show for NBC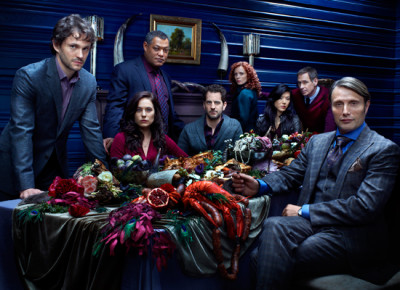 I'm a little disappointing in NBC's decision to pull the fourth episode of their Hannibal TV series before it aired.
The hour, which features a storyline about children killing other children, was removed from the network's schedule in the wake of the Boston Marathon bombing. The hour, titled "Ceuf," has instead been released as a six-part web series and released Wednesday, a day before the fifth episode of the series.
I get that NBC is trying to be sensitive to recent events, but why pull the episode instead of delay it? With NBC's fortunes currently in the toilet it seems to me that they should be taking risks exactly like they're doing with Hannibal to improve their chances rather than taking what they don't like about the show, editing it for content and hiding the remains on the web for a few to see.
I'm really digging Hannibal, but a move like this by NBC makes me question the future of the series.