Battlefield 4 Beta : First Impressions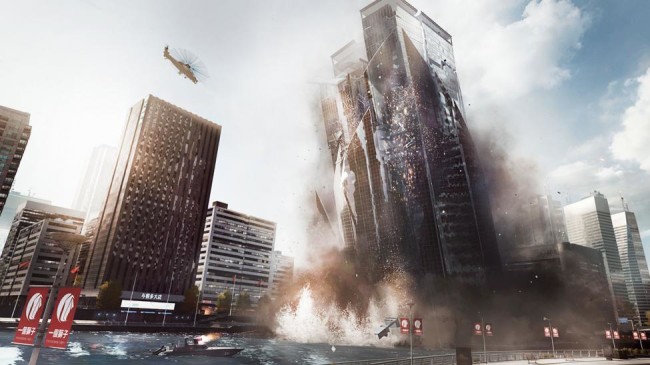 EA and DICE released the Battlefield 4 Beta demo back on October 1, and since I haven't had much else to do (see the local paper if you aren't up on the latest federal news..) I, along with several other hundred Battlefield 3 Premium members, decided to test it out.
Now mind you, DICE from the get go stated that the Beta is just that: a Beta product, and that a lot of the issues that are being experienced in the demo have already been addressed.  Though, if DICE and EA are listening, here is a laundry list of things that could be fixed:
– Bring back the original controls from Battlefield 3. Its bad enough that I had to learn a whole new control scheme jumping over from Battlefield Bad Company 2 to Battlefield 3.  Please make every effort to allow the PLAYERS to control their own button mappings!!
–  Fix the shotgun reloading:  I can't figure out how I start out with 6 in the shot gun, along with 48 extra shells, try and reload, and my count goes down to just 6 remaining in the shotgun.  Where'd the other 48 shells go??
–  Balance the weapons:  For some reason the concept behind an Assault Rifle and Light Machine Gun are a bit lost.. with the former winning out every time over the latter.  (especially since I just plunked 46 bullets into someone and they shot me twice and I died..)
–  Helicopters are flying tanks??:  Ok for some reason the "scout class" helicopters can take tremendous punishment from heavy caliber rounds, yet they can easily buzz by a armored vehicle (or tank) with their miniguns and rip them to pieces.  Sure hope this isn't by design.. or the Chinese really do manufacture crap!
–  Fix the building in "Siege of Shanghai":  It would be nice if the damned building in the middle of the map wasn't destroyed in like the first 5 minutes of the game.  Maybe a "possession" timer so that once that has expired, the building can be demolished.. (though it is still very cool to see blow up and fall.. turn your speakers up!!)
Of course, I gotta take all of this with a grain of salt:  EA and DICE are using the Beta to test out their Multiplayer servers, the matchmaking service, and generally balancing things out before the current gen versions of BF4 go on sale late October.   Overall game play is just like the previous Battlefield games.  Sniping, Suppressive fire, Tanks blowing Sh*t up..  I just sure hope they get a ton of feedback and pay attention to making some adjustments!