The Thick of It Premiers 4/28 on BBC America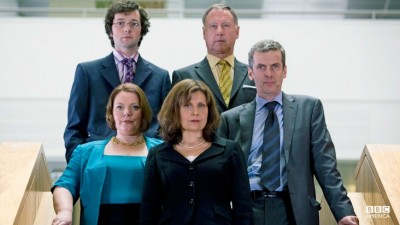 The third season of the hilarious sitcom The Thick of It premiers Saturday night at midnight on BBC America:
If you're into classy idealistic portrayals of politics like "The West Wing," you may be surprised by BBC America's third season of "The Thick of It," which is the exact opposite in bureaucratic entertainment. BBC Four's Award winning show is a no-holds-barred, satirical romp exploring the inner debacles of British government. It's "so funny it hurts, so savage it's scary" popularity spawned the 2009 spin-off film "In the Loop," which also covers civil servants and their constant battle with the British media circus.
The creative team behind The Thick of It are also behind the new HBO series Veep.