The Dark Knight Rises Movie Review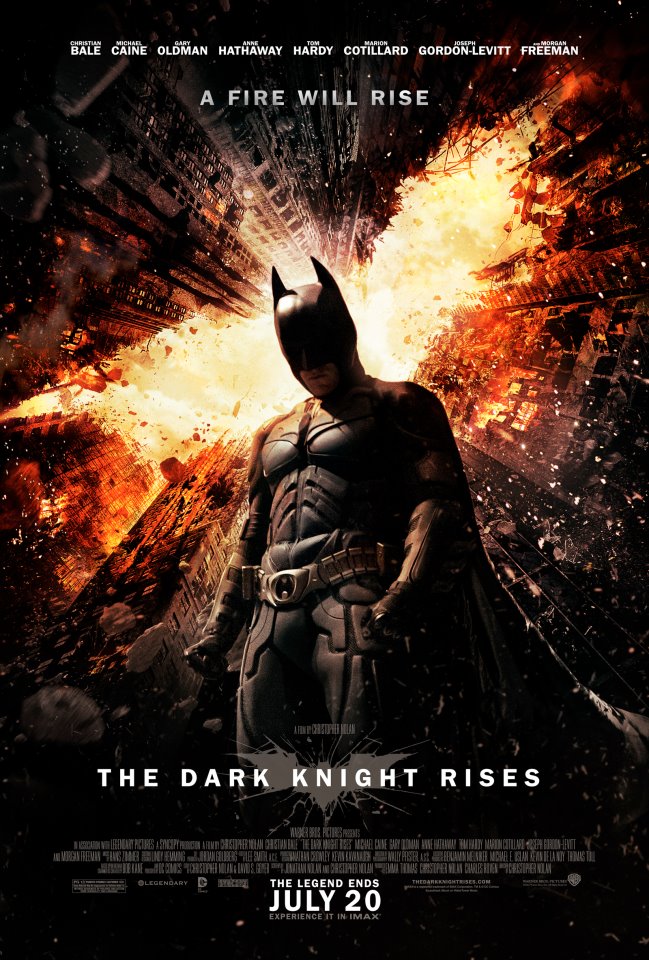 Grade C: I haven't been a huge fan of Christopher Nolan's Batman film series. I felt that Batman Begins (2005) took too long to get going and that if The Dark Knight (2008) were about 45 minutes shorter I'd have considered it a masterpiece. But those 45 minutes…
And while I didn't enjoy the Nolan Batman films as much as I had some of the more recent Marvel superhero movies, or even Batman (1989), I did enjoy the two Nolan Batman films enough to see the latest The Dark Knight Rises opening night.
Unfortunately, I liked The Dark Knight Rises even less than the other two Nolan Batman outings.
It seems to me that a movie that advertises itself as featuring Batman would feature said character. And while Batman is certainly a presence at the end of the movie and in an amazing chase scene at the middle, the character feels mostly absent from The Dark Knight Rises. We instead get a haggard and beaten Howard Hughes-esque Bruce Wayne (Christian Bale) and Gotham cop trying to do good John Blake (Joseph Gorden-Levitt) in his place for much of the movie.
I think what gets me so much about not having Batman around is just how good the movie is when he's in it; from the above mentioned chase scene, to Batman vs. Bane (twice!) or even the complicated relationship Batman has with Selena Kyle/Catwoman. When Batman is around The Dark Knight Rises is interesting and fun. When he's not the movie is like a long drink of molasses.
Batman Begins – 2.5/4 Stars
The Dark Knight – 3/4 Stars