Riddick aka Pitch Black Part III
I am a big fan of the low-fi sci-fi movie Pitch Black but I thought the sequel The Chronicles of Riddick was a terrible film. (And I recently re-viewed The Chronicles of Riddick and my opinion hasn't changed.) But still, I always thought that Pitch Black was so good it was a shame that we never got to do more exploring in that universe as it were. And now it looks like we might have the chance at (maybe?) a better Pitch Black sequel with the simply titled Riddick due in theaters next year.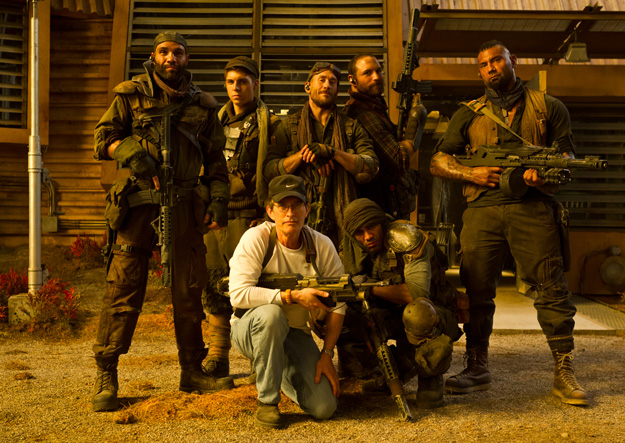 The infamous Riddick has been left for dead on a sun-scorched planet that appears to be lifeless.  Soon, however, he finds himself fighting for survival against alien predators more lethal than any human he's encountered.  The only way off is for Riddick to activate an emergency beacon and alert mercenaries who rapidly descend to the planet in search of their bounty.