Direct Beam Comms #97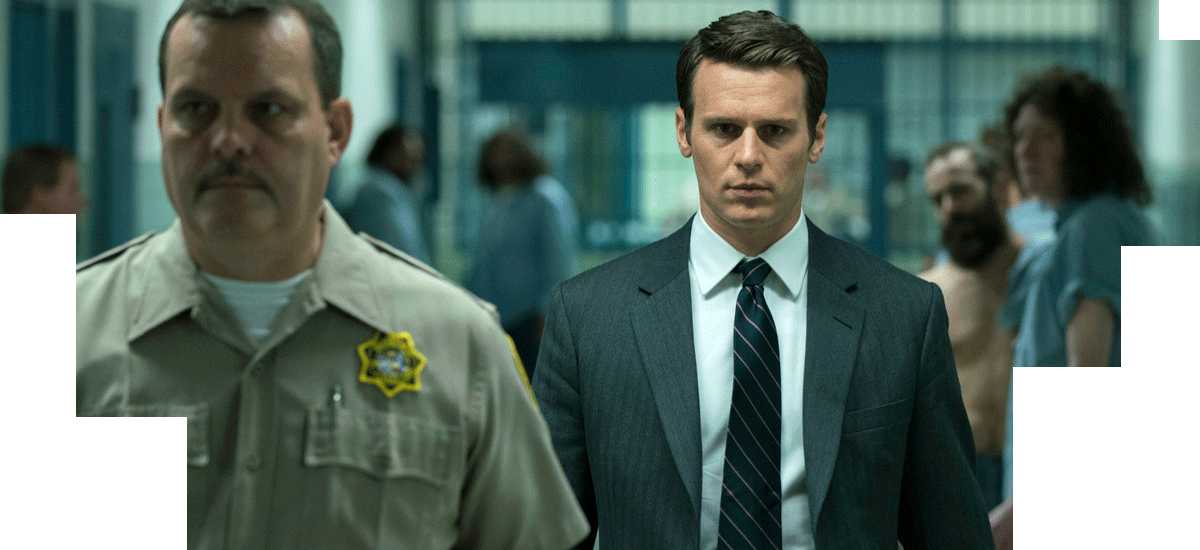 TV
Mindhunter
If David Fincher wasn't such an all-around great director, one of the best working in the business, I'd be a bit worried that the guy would be type… err – …cast as only a director of movies featuring serial killers. His first film of note Seven featured a serial killer who murdered people based on the "seven deadly sins," Zodiac was all about the Zodiac killer who terrorized California in the 1960s and 1970s and even the underrated The Girl with the Dragon Tattoo was about a Swedish serial killer alternating between the 1960s and present day.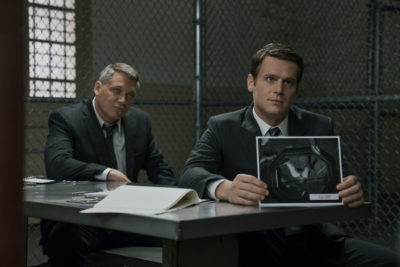 But Fincher has done more than just serial killer fare, he's also directed things like Alien 3, Panic Room, Fight Club and The Social Network too all featuring characters who might be somewhat mildly psychotic, but not a single serial killer in the bunch!
Still, I had to wonder a bit about Fincher when his latest Netflix project was announced last year — a series about FBI agents who in the 1970s began interviewing serial killers in jail to try and see what made them do what they did in the series Mindhunter.
In Mindhunter, Jonathan Groff plays Holden Ford. An FBI hostage negotiator who's trying to work within the confines of an agency built and setup to run in the 1930s but operating in a very different America of 1977. Ford wants to understand why criminals are the way they are, like why do people like Charles Manson do the things they've done? Whereas the average agent knows why criminals are the way they are — they were born that way. Period. End of argument. Ford and veteran agent Bill Tench (Holt McCallany) set out on a training tour of small towns across the country where they can bring a little light of more modern police work to them and these cops can teach these FBI agents about some of the realities of life on the street as it were.
In many ways, Mindhunter acts as a sort of prequel Thomas Harris novels like Red Dragon and The Silence of the Lambs of which were built around the work of people like John E. Douglas of whom the book Mindhunter was based on. In the works of Harris, the FBI agents are actively using the techniques that would have been developed in the time of Ford and Trench. But for those two living in 1977 anything that's not related to kicking down doors and shooting the bad guys are looked down on. Even if the world was changing and murders like those committed by the Son of Sam were happening that didn't have any logical reason behind them that could only be solved by psychological means.
Mindhunter is slow moving, but deliberately so. It's not like the pace is slow just that the first episode isn't so much an "episode" as the first part of a much longer story. I suppose that's the ideal model for binge viewers where one episode leads directly to the next with only a smattering of credits before the start of the next show. But it does make it a bit harder for someone like me to watch and keep track of the story who might not watch all ten episode of the series in one sitting.
Stranger Things season 2 TV spot
Comics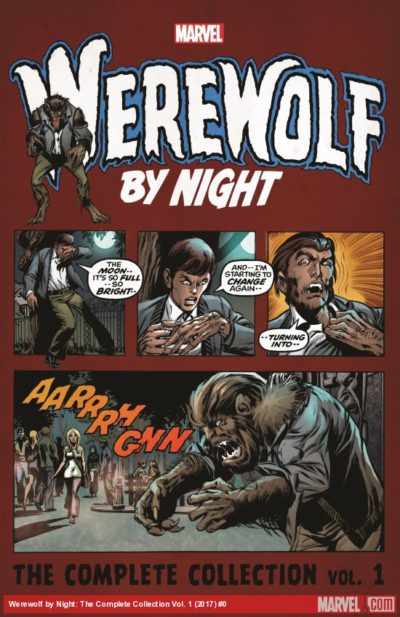 Another of the Marvel horror comics out in a collected edition this month is Werewolf By Night: The Complete Collection Vol. 1.
Jack Russell stars in tales to make you howl, as Marvel's very own Werewolf! Learn how Jack became one of the grooviest ghoulies of the seventies in this classic collection of his earliest adventures! Afflicted with his family's curse, Jack's sets out in search for answers. Could they lie in the terrible tome known as the Darkhold? But Jack's quest is fraught with danger – from mad monks to big-game hunters to a traveling freak show! Then there's the terror of Tatterdemalion, the horror of Hangman and the torment of Taboo! But few encounters can compare with Krogg, the lurker from beyond – except, maybe, a Marvel Team-Up with Spider-Man – and a supernatural showdown with Dracula himself!
Movies
Star Wars: The Last Jedi trailer
The New Mutants trailer
The Reading List
This week in pop-culture history
1948: Margot Kidder, Lois Lane of Superman is born
1977: Damnation Alley premiers
1986: The Quiet Earth opens
2004: The TV series Battlestar Galactica premiers