Direct Beam Comms #89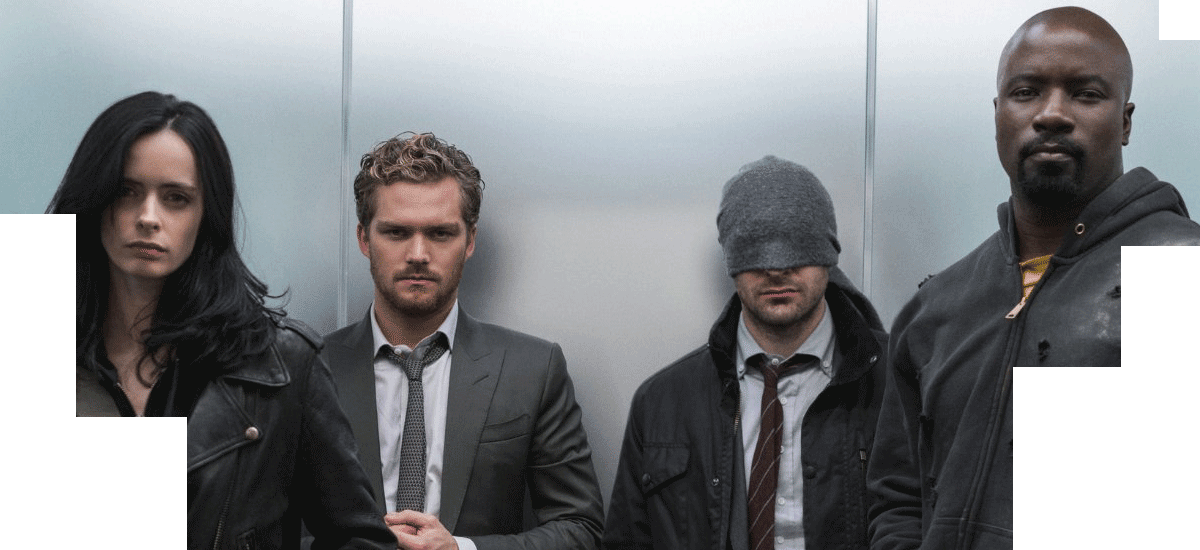 TV
The Defenders
The Defenders marks the fifth Netflix Marvel series following Daredevil, Jessica Jones, Luke Cage and Iron Fist. Much as with the Marvel film characters to name a few like Captain America and Iron Man who teamed up with others in The Avengers movies, in The Defenders those already established Netflix characters come together in the super-powered team The Defenders.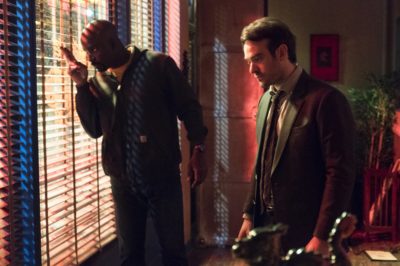 I'd like to say that I'm a big fan of the Netflix Marvel series but I find them to be hit and miss. Sometimes, like with Daredevil, I feel that each season works out well with enough highs and lows to justify 13 episodes. Other times, like with Iron Fist, things seem to drag out in order to justify those 13 episodes and I end up bailing on the show somewhere before the end. But with The Defenders, Netflix seems to have learned their lesson with this series having a slimmed down eight episodes.
Let's be honest here — in the comics The Defenders were always a "C" list comic title compared with teams like the X-Men or above mentioned The Avengers. Characters in The Defenders always seemed to be cast-offs that weren't already a part of another team comic but that Marvel could put together to have one more team book in their roster. And, to a certain extent, that's what most of the Marvel shows on Netflix are — cast-off characters that Marvel either didn't immediately have plans for in the movies or didn't think were popular enough to make it there or, in the case of Daredevil, were tried at the movies but failed.
So, it makes sense that with a streaming series like Netflix that has a bunch of series starring cast-off characters they should also have a team show based on a comics series about those cast-off characters coming together with The Defenders.
The first episode of The Defenders almost starts from scratch with the characters in that it assumes the audience might not know who everyone is and what they've all been up to these last few years and uses that episode to reintroduce them somewhat. Which I liked, especially with some characters like Daredevil since it's been more than a year since he was featured in any new episodes. I watched Daredevil and didn't remember where Foggy or Karen ended up at the end of that series and appreciated that we got to see where everyone was before The Defenders moved forward
If there's anything wrong with the first episode, it's that it's called The Defenders, but there's really no Defenders team in it yet. All of the characters are there yet they're not even circling around each other yet, they're all off in their own orbits. That being said, a big something happens at the end of the first episode that I'm sure will bring them all together in the near future.
Comics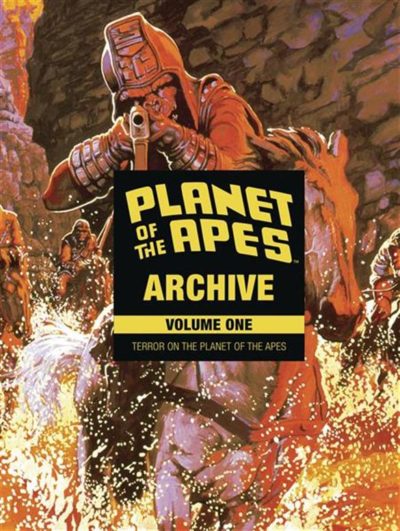 Out this week from BOOM! Studios is a collected edition of the Marvel magazine series Terror on the Planet of the Apes that were releasing in the 1970s. I'm relatively unfamiliar with the Marvel Apes magazines but am interested in checking out this collected edition if for kitsch value alone.
Experience the legendary 1970s Marvel Comics' Terror on the Planet of the Apes, collected for the first time ever and remastered in this prestigious hardcover. This classic series follows two friends-man and ape-on the run from the law. From Doug Moench (Batman), Mike Ploog (Ghost Rider), Tom Sutton (Doctor Strange), Herb Trimpe (Incredible Hulk), and more!
Movies
The Death of Stalin trailer
The Reading List
This week in pop-culture history
1965: Dr. Who and the Daleks premiers
1966: Fantastic Voyage debuts
1970: River Phoenix of Explorers and Indiana Jones and the Last Crusade is born
1986: Night of the Creeps premiers in theaters