Direct Beam Comms #88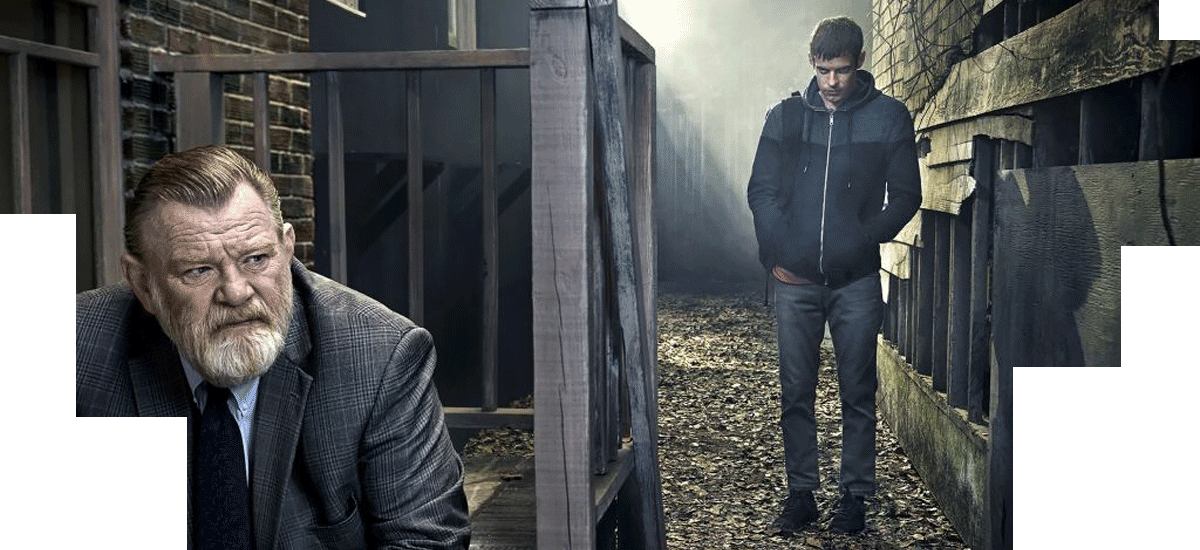 TV
Mr. Mercedes
The AT&T Audience Network series Mr. Mercedes begins in 2009 in a surprisingly gory/disturbing scene with the mass murder of a group of people waiting in line at a job fair during the Great Recession by a killer running them down in a stolen Mercedes. Based on a novel by Stephen King with the series being created by David E. Kelley who also created shows like The Practice and Ally McBeal, Mr. Mercedes then jumps ahead two years with lead detective on the case Bill Hodges (Brendan Gleeson) having retired in the meantime unable to solve the Mercedes murder of 16 people. But Bill begins receiving mysterious messages from the killer (Harry Treadaway) who taunts Bill being unable to catch him and letting him know that the killer's not finished.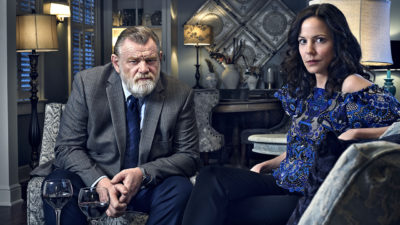 One thing I don't care for in cop shows like Mr. Mercedes is when it's about "who'dun'it?" As in, each episode will deal with the hunt for an unknown murderer where a lot of people seem to be the guilty person, but aren't. Until the final episode where the person "who'dun'it" is brought to justice. The problem with that format is that since you're sure the murderer isn't going to be found before the last few/final episodes you can pretty much skip everything until then since most everything in the series will be filler. I think where Mr. Mercedes gets things right is that the audience knows who the killer is, we know right from the first scene. It's Hodges and everyone else who's unsure. Which is very effective since we spend time with Hodges trying to get to the bottom of a case he shouldn't even be investigating anymore along with scenes of the murderer going about his life, working at an electronics shop, dealing with a messed up home life and keeping tabs on Hodges as he slowly turns the screws trying to drive him crazy.
The Carmichael Show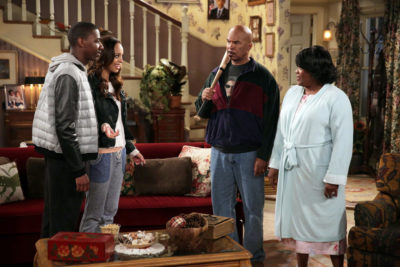 It's hard to believe, but at this point The Carmichael Show is the longest running sitcom on NBC. Or at least it was until NBC cancelled it a few weeks back. And, to be honest, I can see why they did. The Carmichael Show was never easy for NBC as it tackled weighty issues from the n-word, abuse, rape and much more through the guise of comedy and the sitcom. I can only imagine that advertisers hated the show because it wasn't safe, read "lame," like so many sitcoms are these days that are forgotten as soon as the episode ends. The Carmichael Show was about something — and it was funny too.
I really thought that NBC might have a hit on their hands when The Carmichael Show debuted in 2015 but I was wrong. Sure, NBC aired the series for three seasons in at least three different time slots during different times of the year. But, realistically, if The Carmichael Show was a series people were going to find, they would have found it. But like so many other series they never did.
My biggest fear is that The Carmichael Show will teach networks to not take chances with weighty comedies like this show, but let's face it. It was a miracle a show as good as The Carmichael Show ever aired on NBC and a double miracle that it got picked up for two additional seasons after that.
The Deuce promo
Movies
The Monster Squad
For a long time it was hard to see the movie The Monster Squad. To be sure in the late 1980s and early 1990s The Monster Squad was very easy to see with it being available to rent on VHS, popping up on pay cable and even appearing time to time on broadcast TV. But in the 1990s when all sorts of other movies were being released on DVD The Monster Squad was conspicuously absent. Now I'm not sure anyone but people who'd grown up with that movie noticed its absence, but it was noticed.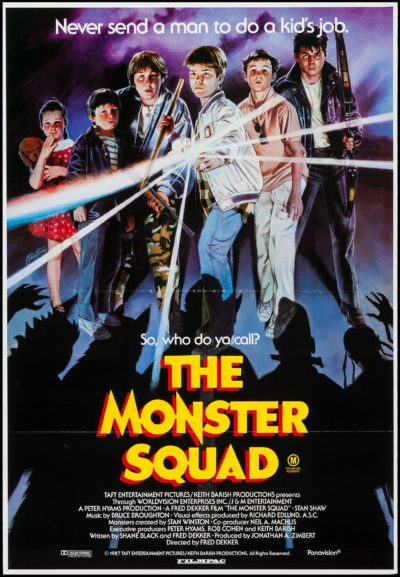 In fact, for a long time those of us who wanted to see The Monster Squad either had to settle for a bootleg DVD of the movie from VHS or LaserDisc. I settled on the Laserdisc to DVD version and had that copy for years until I gave it to a cousin who grew up loving The Monster Squad but hadn't seen it since he was a kid.
Now it's a lot easier to see The Monster Squad legally with it having an official DVD release in the mid–2000s, a Blu-ray release and it even pops up on the various streaming services from time to time.
To me, The Monster Squad is a movie that holds up 30 years after its release, if I'm not sure it holds up for audiences born after it debuted.
Here, a group of kids uncover a plot from Dracula to take over the world with the help of Frankenstein, The Wolf Man, the Mummy and the Gillman. And since parents just don't understand, it's up to the kids along with a "scary German guy" to stop the monsters from bringing darkness to the Earth. Essentially, The Monster Squad is the movie The Goonies by way of the Universal Monsters. So, if you like either The Goonies or the Universal Monsters there's a chance you'll like The Monster Squad too.
Here's the thing, though. The way the kids of The Monster Squad talk is 100% accurate to the way kids of the late 1980s talked, myself included. They say things that today is totally un-PC like calling each other "fggot" and "rtarded" as put-downs. Which makes watching the movie today is a bit jolting. But when the movie was released language like that wasn't given a second thought.
That's why I think new viewers today might have a tough time with The Monster Squad. I think it's still a great film but I also think that since those terms were used in the movie it might at as minimum pull out new viewers out of the story or at worse make them actively dislike it. Which is a shame since I think The Monster Squad is a fun ride, warts and all.
The Reading & Watch List
Rumor Control
A few weeks back I started work on my yearly fall TV preview column. Some years in the past I've had not a lot to write about, or what I did write about were series that I was making fun of. This year has been quite a different experience. Between new and returning series I'm covering more than 20 shows. So far I've written what is the equivalent of four articles and will spend the next weeks going through this material a few more times tweaking things before it prints. This year's preview will post on September 15 just in time for the new series to start premiering on network TV.
This week in pop-culture history
1952: Jonathan Frakes, Commander Riker of Star Trek: The Next Generation is born
1954: James Cameron, writer/director of Terminator, Aliens and Avatar is born
1984: The Adventures of Buckaroo Banzai Across the 8th Dimension opens
1984: Dreamscape premiers
1986: The Fly opens in theaters
1987: The Monster Squad opens in theaters
1997: Event Horizon premiers