Direct Beam Comms #107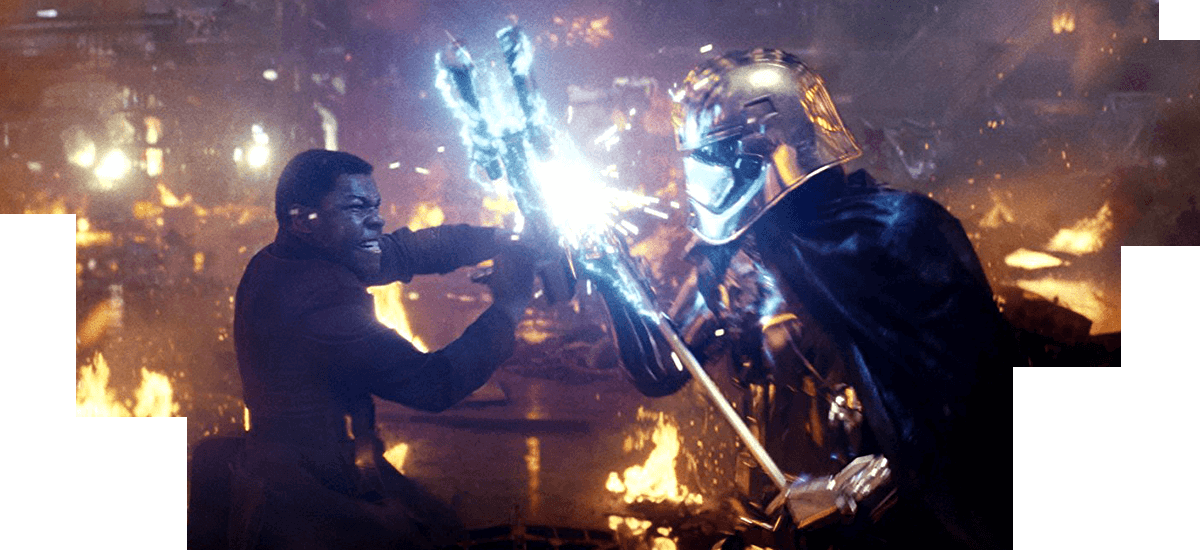 Rumor Control
2017: Sci-Fi Report
Looking back at 2017 I realized this year was actually a wonderful time for sci-fi movies and TV series. In years past there's been one or two sci-fi things of quality to celebrate, but this year there are many. It feels weird writing this, but in 2017 sci-fi was the king of generas and every TV network is looking for the next Stranger Things and movie studio Star Wars. Now, not every movie or TV series below was successful, but "success" doesn't always equate to "good" so I've listed everything I liked or found interesting in 2017.
Movies:
Alien: Covenant: This one didn't get great reviews or do that well at the box-office, but I mean c'mon — it's a frickin' Alien movie directed by Ridley Scott. What's not to love!?
Blade Runner: 2047: A remake 35 years later of a beloved movie using the latest computer technologies for special effects that has the original star return? Sounds interesting to me.
Ghost in the Machine: I know a lot of people didn't dig this one but I liked it.
Kong: Skull Island: This is a silly, fun movie about a group of army soldiers vs a giant ape. It's not the greatest, but is still a lot of fun.
Life: I didn't dig this one overall, but still dug its setting and characters.
Passengers: Another one I found "ok." Still, "ok" in 2017 would have probably been on my yearly "best of" list ten years ago.
Star Wars: The Last Jedi: I loved this movie. It had problems, but what Star Wars movie in the last 20 years hasn't? The Last Jedi is better than The Force Awakens, and I liked The Force Awakens.
War for the Planet of the Apes: The final(?) modern, Planet of the Apes movie which was the perfect ending to a six year trilogy of films.
TV:
Black Mirror: Creepy as [email protected]#$ and one of the best things on TV at the moment.
Doctor Who: Who would have guessed that a series which originated in 1963 would still be going strong in 2017, and beyond?
The Expanse: I love, love, love this show.
The Orville: See above.
Star Trek: Discovery: The latest Star Trek series isn't getting a lot of love by the fans, but it marks the return of Star Trek to TV after an absence of 12 years which I think is a good thing.
Stranger Things: This series is the biggest reason to have Netflix.
Star Wars: Rebels: This series about what happened between movies Episode III and IV is as smartly written and acted as any of the great TV series out there. Even if it's an animated show that aires on Disney.
Westworld: An HBO series about a theme park filled with murderous cowboys set in the future? Sure sounds like the perfect show to me!
TV
A Christmas Story Live! **/****
I've never been a huge fan of Christmas movies. I don't have anything against them, but personally I've never found any I liked. Except for one movie, that is; A Christmas Story (1983).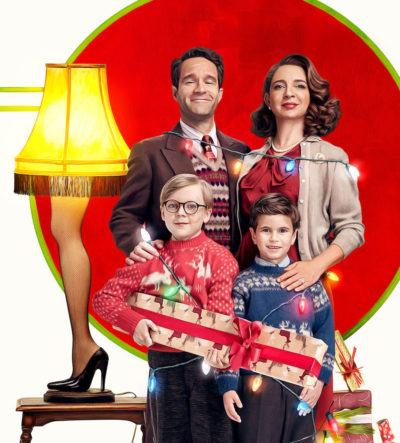 I think it was partly because when it was released A Christmas Story didn't do well at the box office and therefor showed up a lot in the mid–1980s during movie Christmas marathons when, I'm assuming, the movie was cheap to air so it played all the time. My parents and grandparents might have been into It's a Wonderful Life or White Christmas, but for me and my brother the only reason to sit through those yawn factories was that eventually A Christmas Story would air.
I remember watching A Christmas Story and thinking that I felt the same way that the kids of the movie felt in terms of school, parents and friends. And now when I watch the movie I identify more with Ralphie's "Old Man" than Ralphie and yet the movie still works. I think it helps a great deal that the movie's set in my home state of Indiana and, even though it was filmed in Ohio, A Christmas Story looks and feels right.
Several sequels to A Christmas Story would follow but none of them would tackle Christmas time like A Christmas Story so perfectly captured.
So to say that I was a little concerned that FOX would be airing a three hour long live "event" of A Christmas Story just before Christmas would not be an understatement. For a movie as beloved as A Christmas Story that's traditionally aired back-to-back for 24 hours every Christmas Eve to Christmas to be remade as a something that looks like from all outwards appearances as a cheap ratings stunt turned my stomach a bit.
Still, I decided to give this A Christmas Story Live! a chance and watched it last Sunday.
And to be honest, it wasn't bad. I didn't end up watching the whole thing but about an hour's worth at the start and then flipped back to it every once in a while. A Christmas Story Live! has a sort of polished feel to it that's not present in the more realistic, run down and slightly threadbare original. I feel like if you're a fan of musicals, then you might be interested in the three-hour long A Christmas Story Live!. If not, you should probably just skip it and stick with the original.
Movies
Sicario 2: Soldado trailer
Ocean's 8 trailer
The Reading & Watch List
Cool Movie Posters of the Week