Direct Beam Comms #74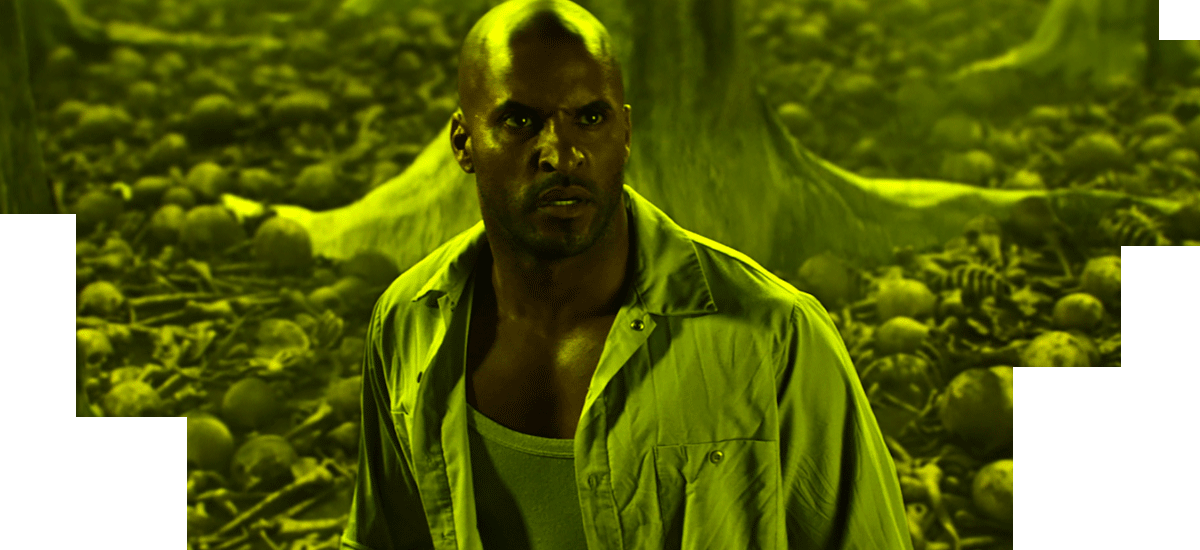 TV
American Gods Episode 1: C+
There's been a tendency of late for series creators to embrace the model of season-long stories. The old model of TV was that each episode of a show would have a story that has a beginning, middle and end so that each episode wasn't connected to other episodes stories in any meaningful way. Recently, more modern series began embracing season-long stories where episodes did have a beginning, middle and end but also were a piece of a season-long story that was also playing out throughout the year. But now some shows have abandoned each episode have a beginning middle and end and have started treating each episode as a "chapter" in a season-long story. So episodes are only a part of a larger story are used in service of that.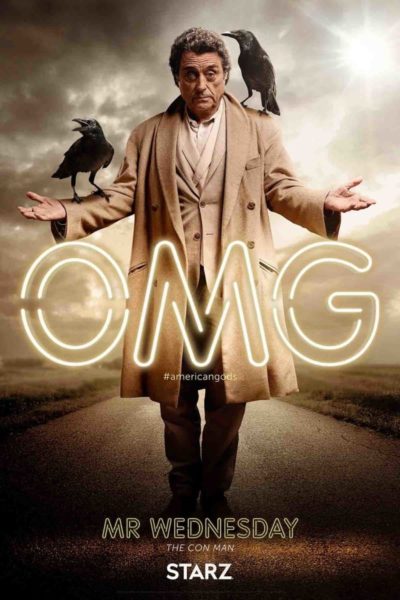 Which, if done right like in The Wire or True Detective can make some wonderful TV. But, if done not so right can make for some confusing TV, like I experienced with the first episode of the Starz series American Gods.
Adapted from the Neil Gaiman novel of the same name, the American Gods TV series was created by writer Bryan Fuller and Michael Green. Which I thought boded well for the show since Fuller adapted the heck out of the Hannibal story for NBC a few years ago and created a magnificent series in the process. That show about the early days of Hannibal Lector had episode stories as well a season-long story too. While this worked for Hannibal, with American Gods Fuller instead embraces the season-long story model which made for one weird episode of TV.
In the first episode, a guy named Shadow Moon (Ricky Whittle) is released from prison where he meets up with a guy named Wednesday (Ian McShane) who quickly puts Moon on his payroll of being his eyes and ears out in the world. It seems as if the gods of lore like Odin and new gods like Technology are real, and the new gods and old are on the brink of war with each other.
Except I didn't get much of the gods plot from the first episode, that came from TV commercials for the show and reading up on the original novel. Most of the first episode of American Gods is about Moon trying to get to his wife's funeral, Wednesday turning up in some unexpected places, the introduction of a few other gods and the weirdest human sacrifice put to film I've ever seen.
In fact, I don't think that if I didn't already know kind'a what was going in on American Gods that I would have had any clue as to what was happening whatsoever since the first episode, while beautiful to look at, had very little plot/story going on. While watching it I kept getting the feeling that people who'd read the American Gods book were also watching the show going, "Ohhhh, that's the part where X happens and this is setting you Y down the road!" But to me I never really got a handle on what was all going on.
I get that the eight episodes of American Gods show will play out as a single story, it's just how long do we have to wait until we get past the weird sex stuff and people being cut in half before we get to a little plot?
The Defenders TV commercial
Inhumans TV commercial
Comics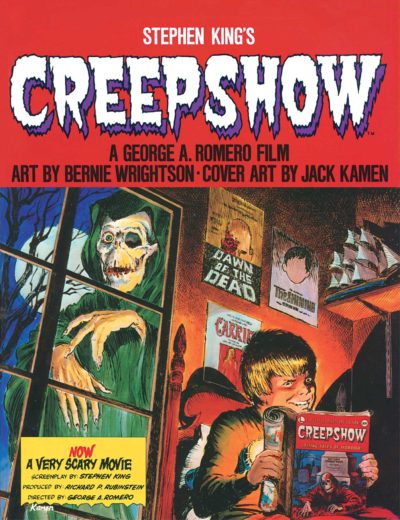 A new edition of the classic Creepshow graphic novel is back in print some 35 years after original was released. Creepshow collects all of the stories that went into the movie of the same name with illustrations from Bernie Wrightson, which that name alone is reason enough to pick this one up. I was a little too young to buy the graphic novel when it first came out and for whatever reason never bothered picking it up since so I'm really excited about picking a copy of this up as soon as its released.
Now back in print: the graphic novel adaptation of Stephen King's Creepshow, based on the 1982 horror anthology and cult classic film directed by George Romero (Night of the Living Dead, Dawn of the Dead)—and featuring stunning illustrations by the legendary Bernie Wrightson and cover art by the acclaimed Jack Kamen! A harrowing and darkly humorous tribute to the controversial and influential horror comics of the 1950s, Creepshow presents five sinister stories from the #1 New York Times bestselling author—"Father's Day," "The Lonesome Death of Jordy Verrill," "Something to Tide You Over," "The Crate," and "They're Creeping Up on You"…unforgettable tales of terror to haunt your days and nights!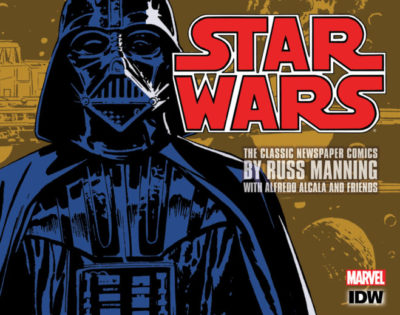 From IDW this week comes a collected edition of the Star Wars newspaper strips that ran from 1979–1984. This first edition runs from 1979 to the end of 1980 and has something like 575 panels from that period. I don't know why but I'm a nut for these collected adventure strips and can't wait for this one to come out, even if I think I've already got a lot of these stories somewhere when Dark Horse ran them collected in comic book form.
The first of three volumes that present, for the first time ever, the classic Star Wars newspaper strip from 1979–1984 in its complete format — including each Sunday title header and "bonus" panels in their meticulously restored original color. Initially the color Sundays and black and white dailies told separate stories, but within six months the incomparable Russ Manning merged the adventures to tell brand new epic seven-days-a-week sagas that rivaled the best science fiction comics of all time.
Movies
The Dark Tower movie trailer
Games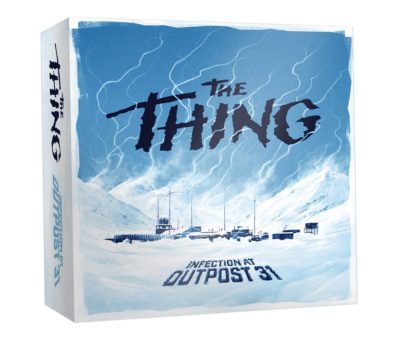 I'm not much into board games, but I have to say that I'm very tempted to pick up the The Thing: Infection at Outpost 31 board game by Mondo from subject-matter alone.
An alien lifeform has infiltrated a bleak and desolate Antarctic research station assimilating other organisms and then imitating them. In the hidden identity game THE THING ™ INFECTION AT OUTPOST 31, you will relive John Carpenter's sci-fi cult classic in a race to discover who among the team has been infected by this heinous lifeform. The game has been designed to be as authentically cinematic as possible, ensuring that the players will experience the paranoia and tension that makes the film so great.
Toys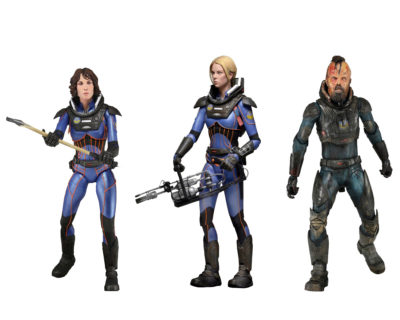 Nearly five years after they were originally due to be released, the final three toys from NECA's line of action figures based on the film Prometheus are finally set to be released this June. The first three figures in the set that did make it to shelves included David, the alien creature known as the "Deacon" and an "Engineer." The lead character of the film Shaw and characters Vickers and Fiefeld were set to be released later, but later turned into never when the line was cancelled after poor sales. But never let it be said that NECA didn't sense a golden opportunity when the new movie Alien: Covenant was announced and suddenly these three "lost" figures suddenly became found and are now set to be available again this summer and will retail for around $70.
The 7″ scale figures are entirely movie accurate and feature over 25 points of articulation. Vickers (Charlize Theron) comes with flamethrower and removable helmet. Shaw (Noomi Rapace) comes with axe, removable helmet and the android David's severed head. Fifield (Sean Harris) comes with flashlight and removable helmet.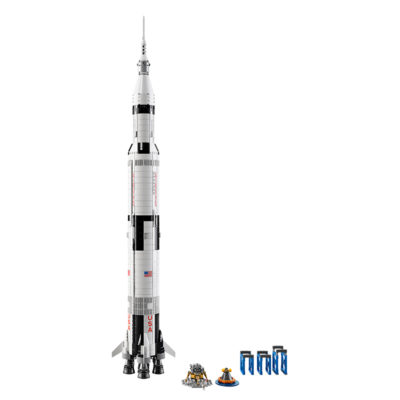 This new Lego Apollo Saturn V rocket stands a whopping three feet tall, contains all three rocket stages as well as the command module, LEM and three micro figures. The kit will retail for about $120 and will be on sale the first of June.
The Reading List
This week in pop-culture history
1971: Morgan Weisser, Nathan West of Space: Above and Beyond, is born
1973: Soylent Green opens in theaters
1984: Firestarter debuts
1986: Short Circuit opens
1989: The Return of Swamp Thing premiers in theaters
1994: The Crow opens in theaters
1994: The TV mini-series The Stand premiers
1995: The Fifth Element debuts in theaters
1998: Deep Impact opens in theaters