The best TV series of 2016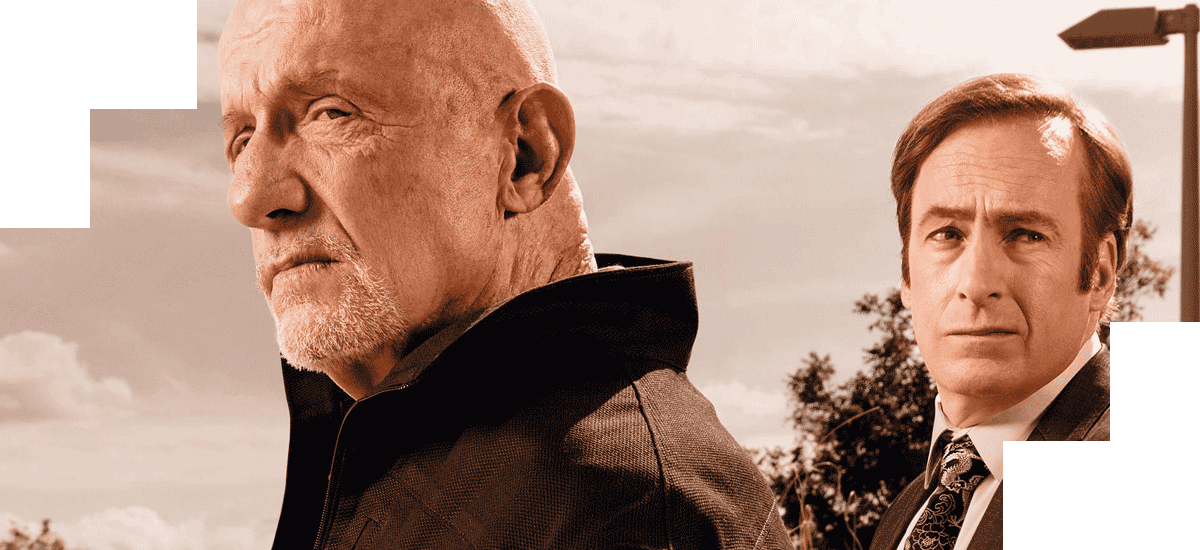 Better Call Saul
I'm not sure I've ever been connected to a show as I am to Better Call Saul. I'm so interested in each new episode that I'll actually get up a bit early for work so I can watch 10 or 15 minutes of the latest episode via DVR, even though I know it'll be the first thing I watch the minute I get home in the evening.
If the first season of Better Call Saul was all about Jimmy McGill (Bob Odenkirk), a low-level attorney starting to flirt with a life of crime, then the second was about McGill if not embracing whole heartedly becoming a "bad guy," not entirely turning his back on doing bad things if that means him getting an advantage on the competition either.
McGill has it all — an amazing job, an expensive car and a wonderful girlfriend. But for whatever reason it's just not enough and rather than accepting his spectacular fortune he instead chooses to intentionally tank his career at every turn. Be it producing and airing a questionable TV commercial for the firm he works for or even setting up his brother to take an embarrassing career fall even if he kind'a deserves it.
The stories of Better Call Saul are deceptively simple. There aren't any life or death stakes and much of the series rides on McGill navigating the slopes of questionable business practices with him slowly becoming the bad guy. But the things he does aren't too bad and usually affect only a few people. Where Better Call Saul excels again and again and again is with the characters. They're so nuanced and complex and unique that the underlying story almost doesn't matter here — it's what the characters are doing and how they interact with each other that makes Better Call Saul one of the best shows of the decade.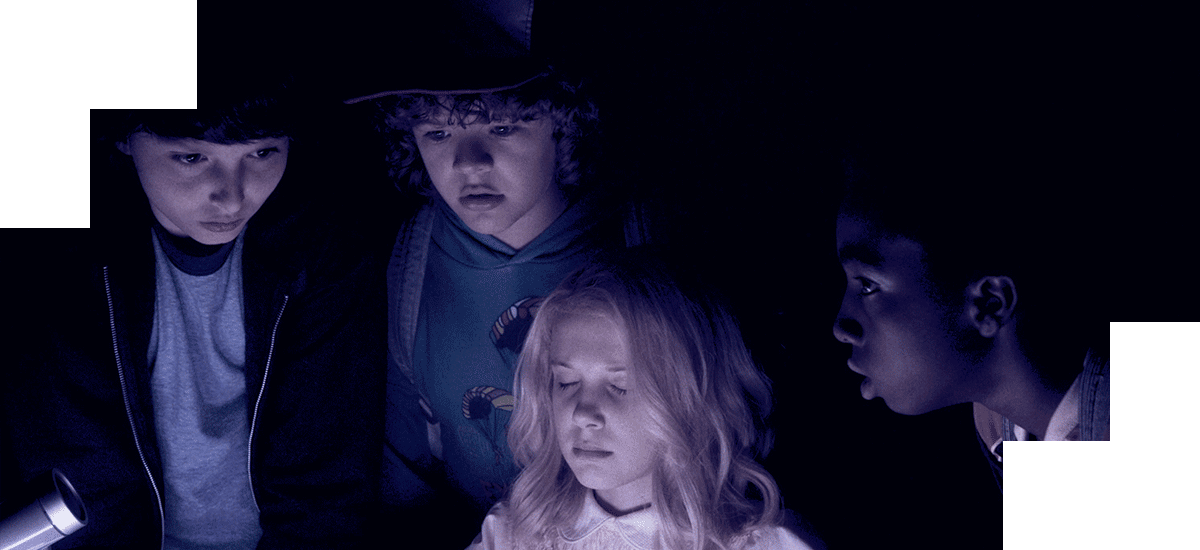 Stranger Things
What can I say about Stranger Things that hasn't been discussed ad nauseam since the series debuted last summer? This early 1980s period show about a little girl with strange powers who escapes from an institution and is taken in by three boys was the highlight of my, and I suspect many other people's, summer. Stranger Things was this weird, wonderful unexpected bolt of goodness that quite honestly I didn't think was going to work when I first heard about it. The marketing from the show screamed "THIS IS GOING TO BE LIKE STEVEN SPIELBERG!!!" and I'd been burned by that with the movie Super 8 that also featured a group of boys and a girl that period who come across some weirdness going on around their small-town. Heck, Super 8, much like Stranger Things, is shot in such a way to be a love-letter to Spielberg.
Except that where Super 8 was a disappointment is that while the film looked and had some of the themes of Spielberg it was totally missing the emotions of Spielberg. Which is what Stranger Things got totally right, it doesn't look quite as much like a Spielberg movie as the marketing materials would have you believe but it's overflowing with the heart of something Spielberg would have been involved with.
That and a sense of underlying creepy horror that feels like it's some long-forgotten Stephen King book put to TV. But in a good way.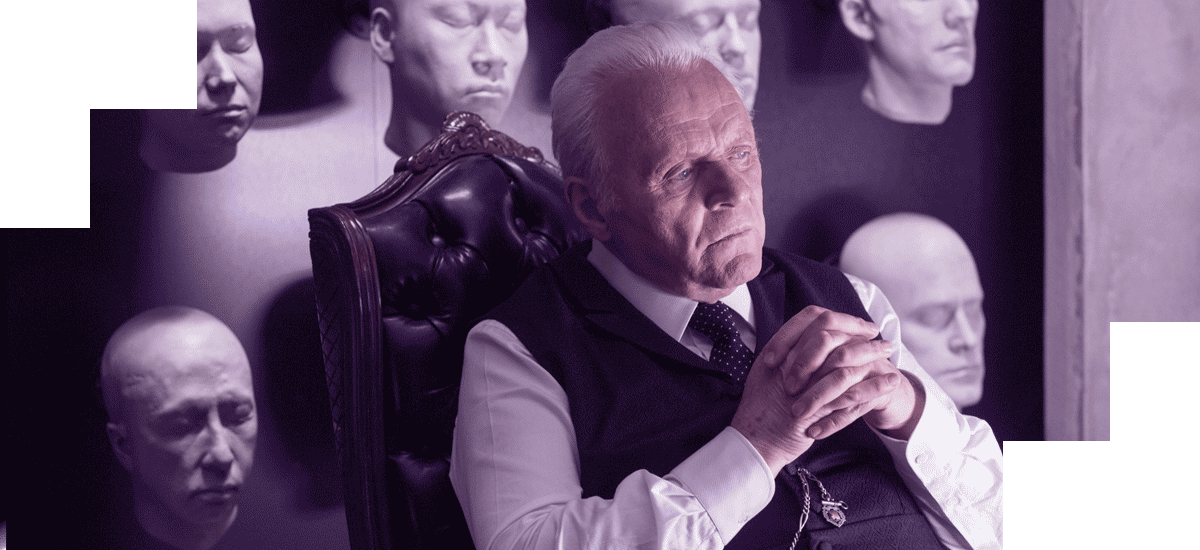 Westworld
As I began writing this article in October Westworld was much lower on this list. But as time went on and I saw more and more episodes the series it kept rising higher and higher here. And that's saying a lot for a show that seemed to be damaged goods before it even aired with it arriving more than a year late after having suffered through "script problems." Yet almost from the beginning Westworld was a brilliant show that asked a lot of very interesting questions about the nature of reality and what it means to be human.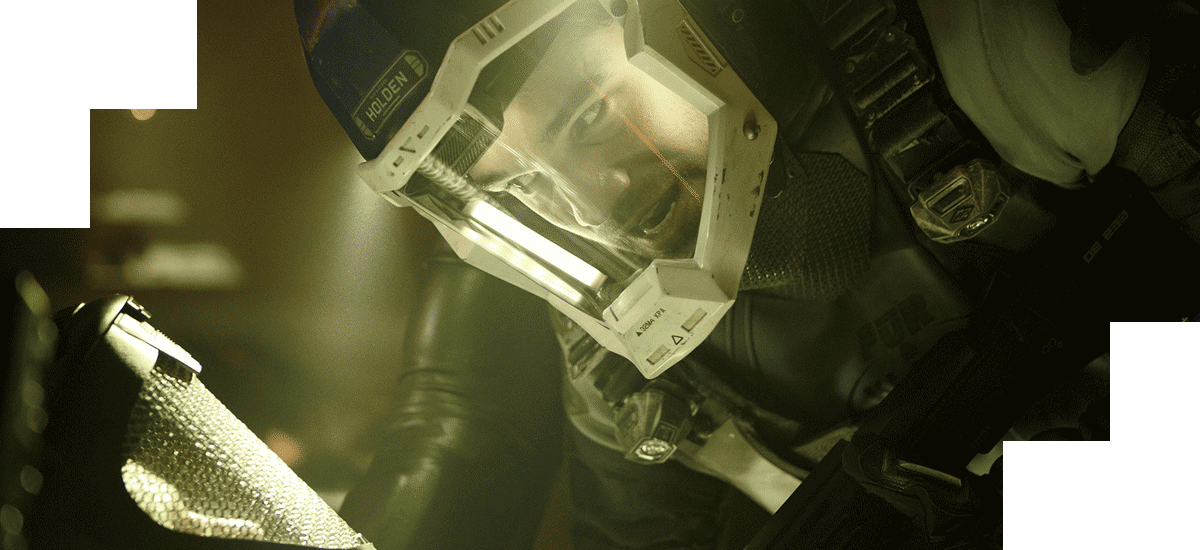 The Expanse
For years now, perhaps since the end of Battlestar Galactica, I'd been yearning for a new "very large ships in outer space" series. There's just something about people out in the depths of the cosmos flying around in little tin cans that appeals to me. And while there's been loads of "very large ships…" series that have sucked since BSG, the first good one to emerge since then is The Expanse on SyFy.
This series takes place in a future that's near enough to right now that we can still recognize the architecture and people, but far enough away that some of this architecture is on asteroids zooming around the solar system and we can't quite understand some of the characters who have new and different accents. And these characters live normal, ordinary and dull lives except the places they live in space are incredibly dangerous where one mistake can result in an agonizing death. Into all this are the survivors of a ship destroyed in an attack who hold the key to exposing a mystery that might just be the beginning of the end of mankind.
Honestly, I wasn't expecting much from The Expanse because it's on SyFy, a network known mostly for cruddy original movies mostly starring sharks and crummy original series post BSG. But The Expanse is quite different. Much like BSG it's based on a previous work, here a series of books by James Corey, and much like BSG the storytelling in The Expanse is excellent.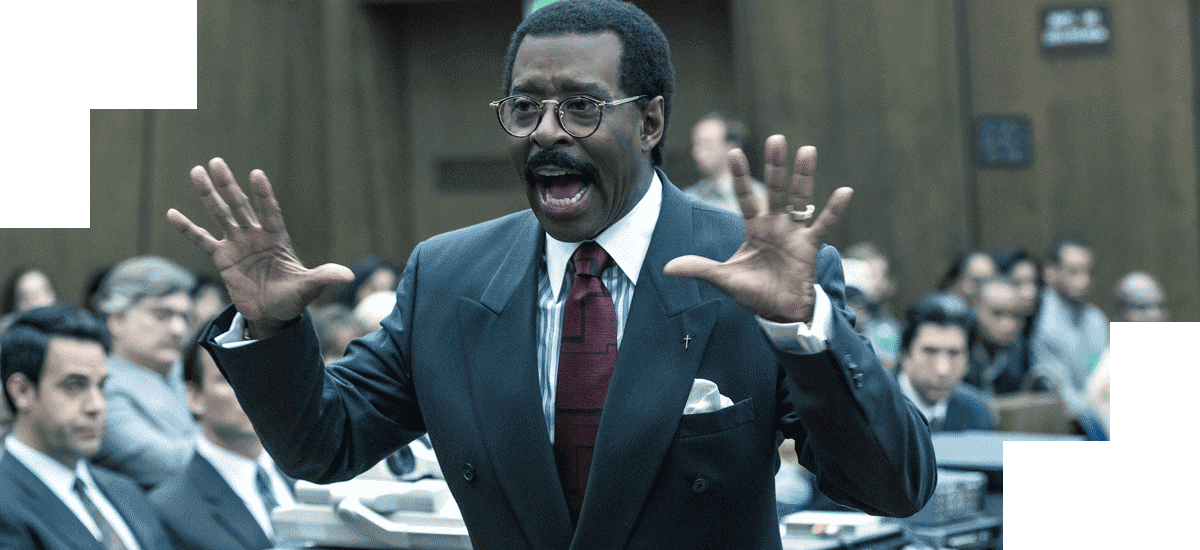 The People v. O. J. Simpson: American Crime Story
What new info can be gleaned from a crime and trial that took place more than 20 years ago and was covered and dissected by the media for years? That's what I thought going into The People v. O. J. Simpson anyway since I'd lived through the whole Simpson media fiasco and aftermath. But I think that the clarity of years after the trial, being that it's not yet another "torn from the headlines" series, made for some darn interesting TV here. Instead of focusing on the obvious, what everyone's already seen from the constant media coverage when the trail took place, series creators Scott Alexander and Larry Karaszewski instead put the focus of the series on what happened when the cameras weren't recording, behind the scenes at the courthouse and behind closed doors.
If you've yet to checkout The People v. O. J. Simpson because "you know how it ends," take it from me that you really should watch The People v. O. J. Simpson because it's one of the best things about this TV season.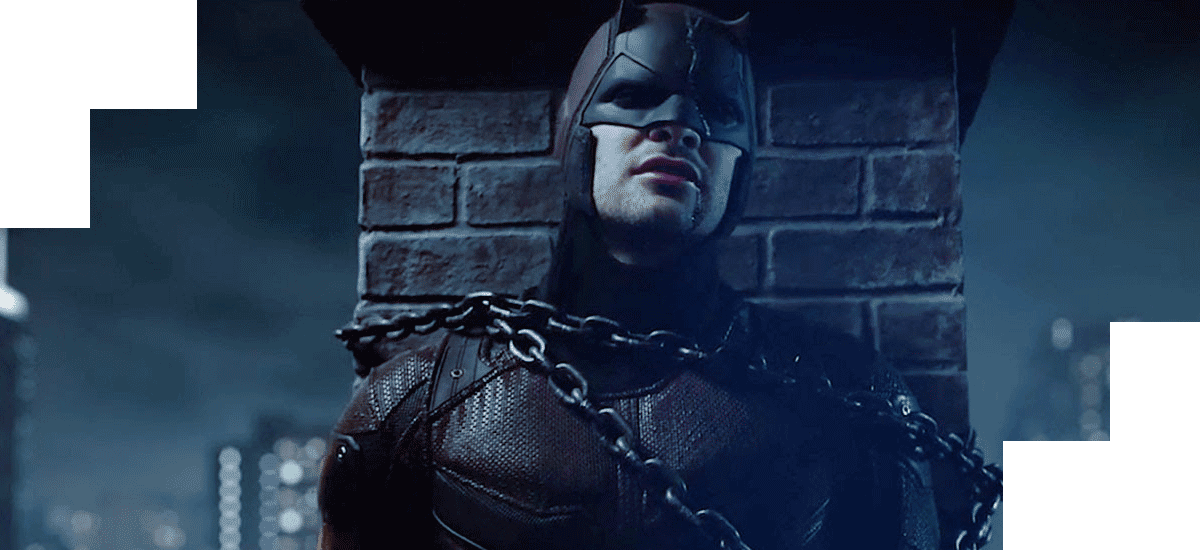 Daredevil
I was lukewarm with the first season of Daredevil on Netflix. It was good enough, but was essentially a 12.5 episode long character origin story with the Daredevil (Charlie Cox) character really only being introduced in the last episode. That being said, the second season really hit its stride with the character of Daredevil being joined by the likes of ex-girlfriend and now dangerous assassin Elektra (Elodie Yung), the vigilante Punisher (Jon Bernthal) and a group of zombiefied ninjas. And what's not to love about "zombified ninjas?"
The Man in the High Castle
They say that computers need a "killer app," or some program that's so good people will buy the whole system just to get the application. And to me the "killer app" for the streaming service Amazon Prime is the series The Man in the High Castle since I subscribed to the service just to be able to watch this show. Set in an alternate America in the early 1960, in The Man in the High Castle it was the Axis powers who won WWII and Japan and Germany have split the US in half with the Germans taking everything east of the Rockies and Japanese west. At times the series is extremely disturbing with all freedoms that we know and love being dissolved under the occupations and people disappearing and being executed on the streets for minor offenses. But in The Man in the High Castle these weird cans of films start appearing that indicate their reality might be one of many, one where the Allies won WW2 and one where the Russians won it all themselves.
So, if this is true it means that for characters in The Man in the High Castle there might be a better world waiting for them and for the occupiers a threat to their total victory and their way of life.