July 2011 Archive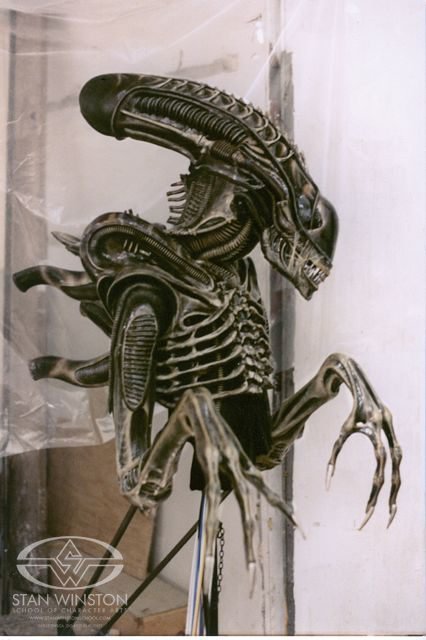 Puppet used in the movie Aliens.
(via Stan Winston School of Character Arts's Photos - Wall Photos)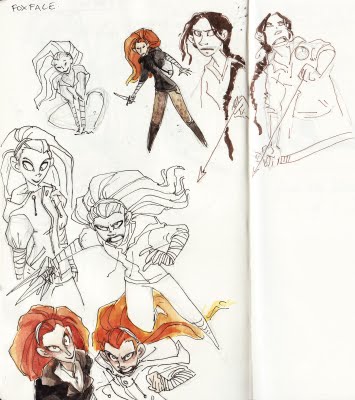 Hunger Games fan illustration of Katniss and Fox Face. 
(via Treimanized!: Hunger Games)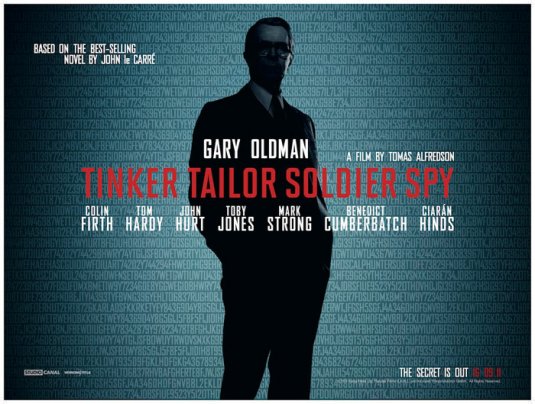 Another nice poster for the upcoming Tinker Tailor Soldier Spy film due out this fall. 
(via Tinker, Tailor, Soldier, Spy Poster - Internet Movie Poster Awards Gallery)
"Colin Cunningham Talks Falling Skies
Falling Skies actor Colin Cunningham opens up to UGO on what's to come for post-apocalyptic biker John Pope, and whether he'd return for the second season."
This trailer for In Time looks interesting.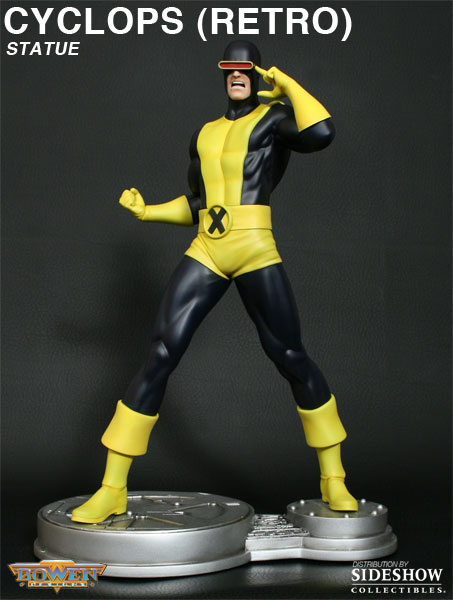 These Cyclops and Hawkeye statues are very nice, they retail for $200 and $235 respectively and are due out later this year/early next. 
Part of the last scene from Captain America: The First Avenger and a quick look at the upcoming The Avengers movie. 
"Hell on Wheels and Deadwood were actual places that sprang up on the prairies in the nation's post-Civil War drive westward — and now they both can claim to be the inspiration for modern-day television series."
Some of the VFX from A Game of Thrones.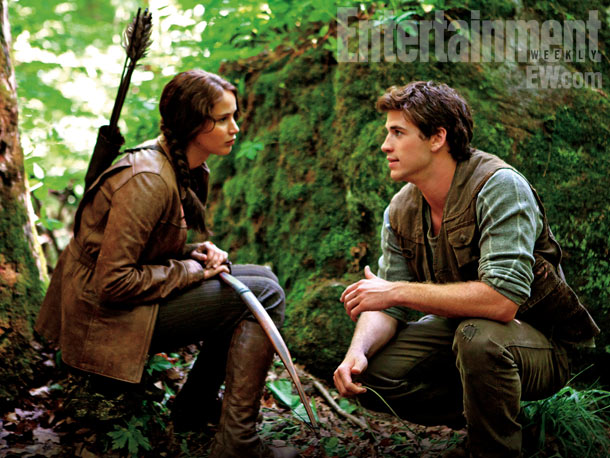 More photos from the upcoming The Hunger Games. 
"THE NEW CULT CANON - Zodiac"
The Walking Dead
I just hope that Darabont stays on with The Walking Dead in some capacity. I can't help but believe that what makes the series great is Darabont's involvement. 
The Walking Dead executive producer Glen Mazzara is taking the reins of AMC's The Walking Dead following the exit of creator/executive producer/showrunner Frank Darabont. Deadline broke the news last night that Darabont is stepping down as showrunner of the series he shepharded to the small screen, with Mazzara as a candidate to replace him.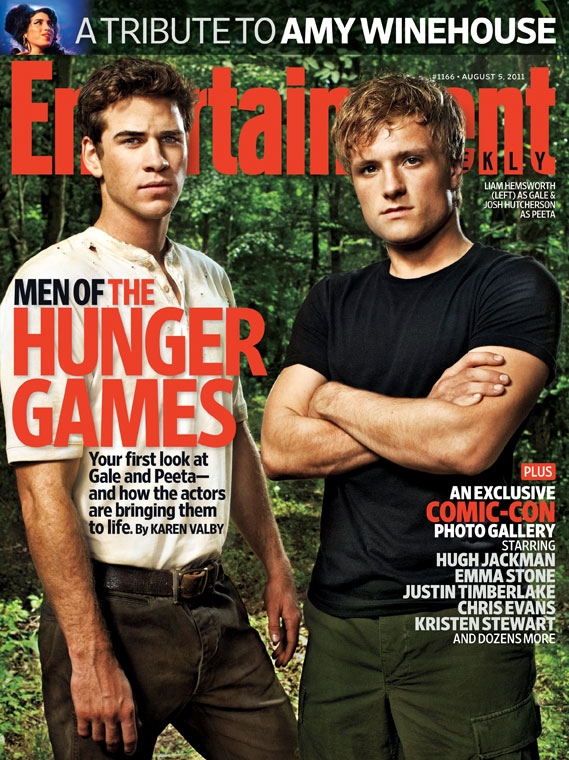 First look at Gale and Peeta from The Hunger Games.
(via The Hob - A Hunger Games Fansite | Best Source for Hunger Games News)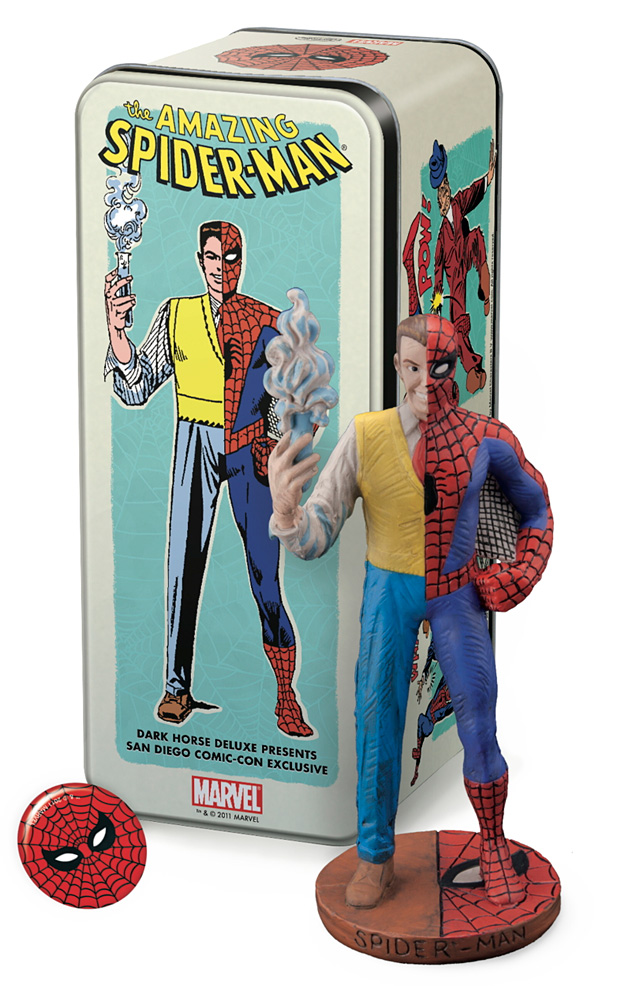 This is a neat little statue that was exclusive to the San Diego Comic-Con. It's based on the Spider-Man statue due out later this year. 
(via Dark Horse Offers Exclusive Spider-Man Syroco Statue at Comic-Con International - Comic Book Resources)
Surprisingly, Battleship is NOT a Michael Bay movie, though it sure LOOKS like it is. Is it just me, or is it weird that the U.S. doesn't use battleships anymore, yet this whole movie is centered around one? Or are they going for the whole Battlestar Galactica thing of when a more powerful foe can destroy modern technology the only thing that can stand in it's way is something that doesn't use modern tech? 
Regardless, I can't say I'm very excited about this one.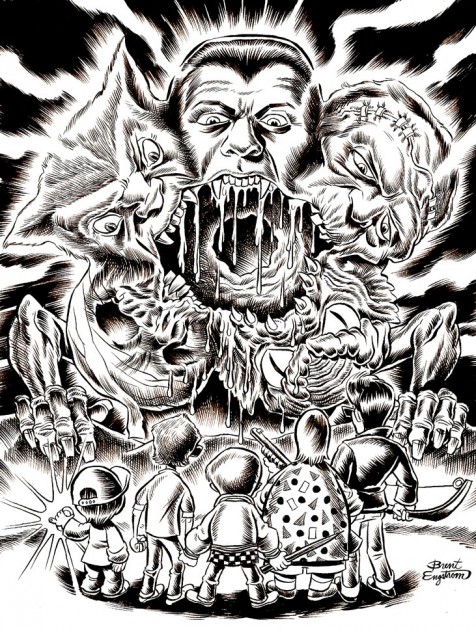 This is a fun Monster Squad illustration. 
(via The Monster Squad by Brent Engstrom | Reelizer)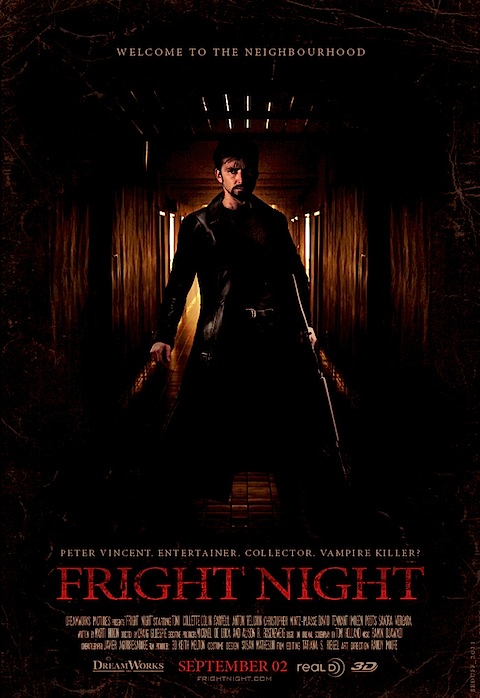 This looks to be a European/non-US version of a Fright Night poster. 
I want must have this.  I will search Google until it is mine.
"The Life and Times of Julius Destructus GN Preview
FREE Preview!"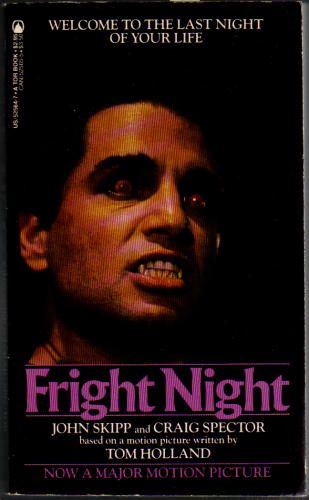 Wait a minute, there was a novelization based on the first Fright Night movie?! 
Fright Night: Welcome to the last night of your life.

Fright Night by Craig Spector & John Skipp, published by TOR Books in 1985.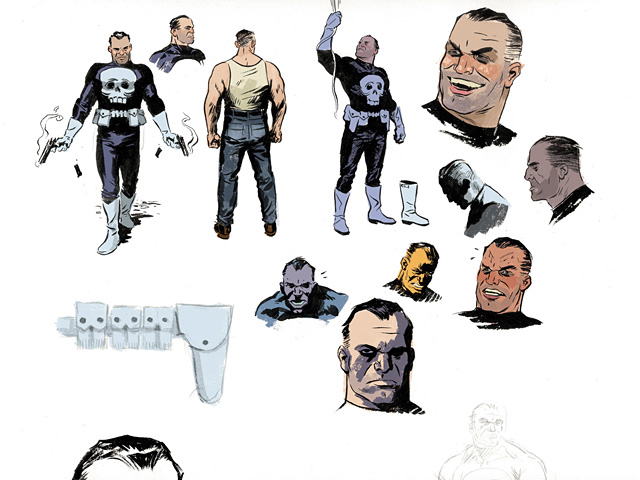 I have to say, I really dig this retro-interpretation of the character of The Punisher. I never really liked the modern bat-sh*t crazy version of Frank, but I like this. 
(via The Self-Absorbing Man: Ol' Punisher Studies)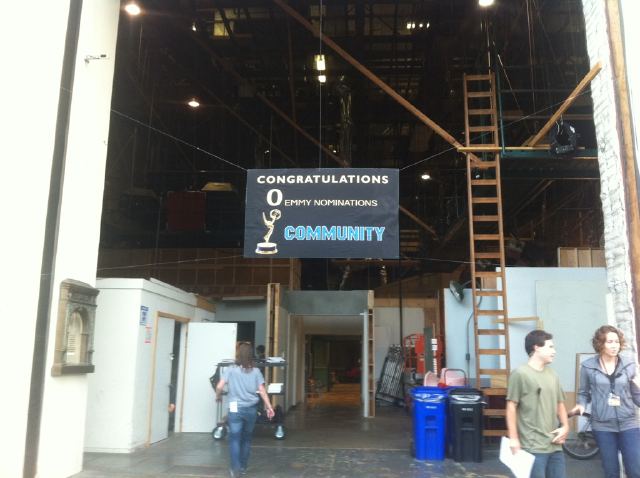 Season 3 of one of the best shows on TV Community began filming the other day. 
(via http://yfrog.com/h8asswej)
Beaming Beeman: FALLING SKIES - "SANCTUARY: PART 2"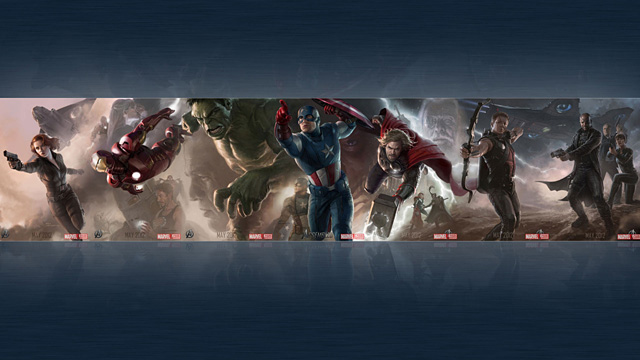 Here's a quick The Avengers desktop I threw together. It's for 1920x1080 monitors. Click here to download.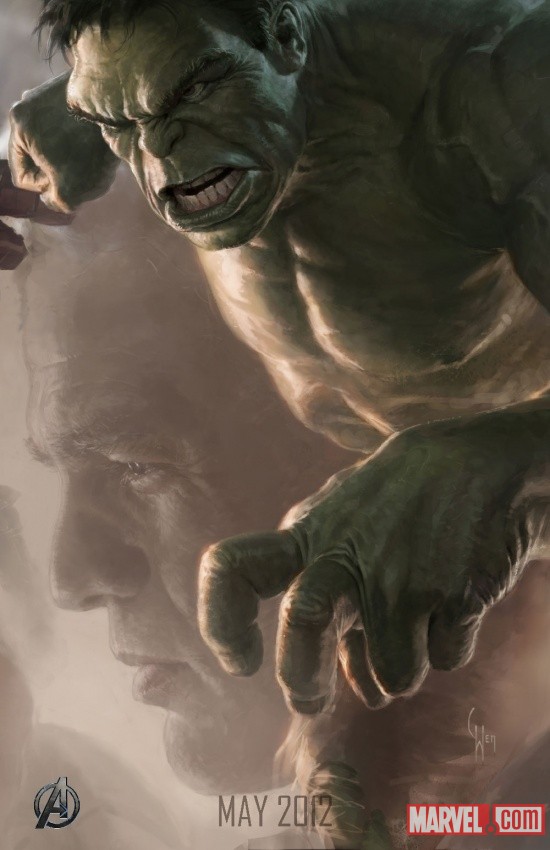 Here's a few more character posters for the upcoming The Avengers movie, in addition to all of the posters placed together that makes a kind of mega-poster. Very cool.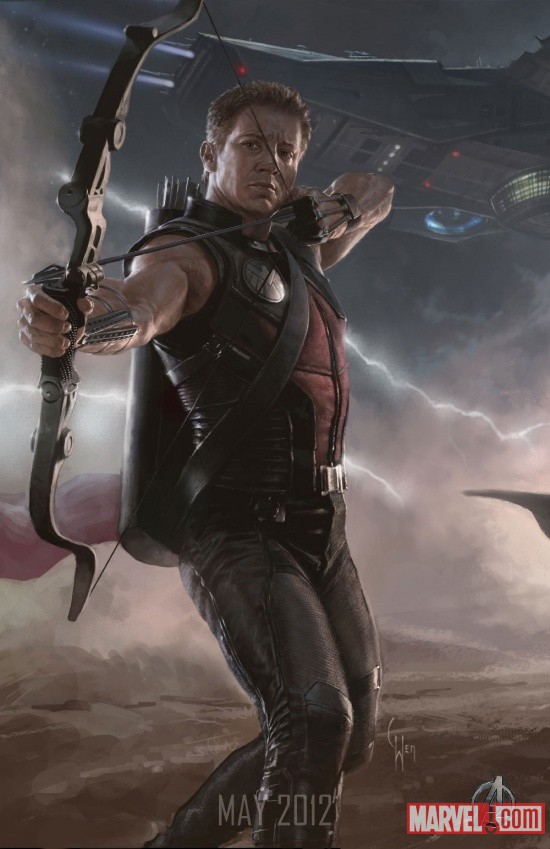 Here are some cool character posters for the upcoming Avengers movie. Interesting that Marvel starts selling their next movie while the current one is still in theaters. I guess they figure they're not going to be poaching any audience members from Captain America since, at this point, just about everyone who is going to see that movie probably already has plans to do so. 
Trailer for the upcoming Haywire movie. I'm kind'a looking forward to this one. 
This trailer to the second season of The Walking Dead is just…wow!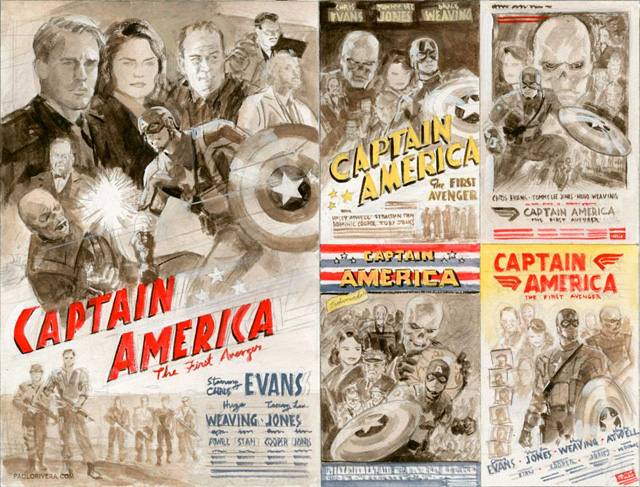 Poster comps for the Captain America movie that later became the cover to the movie comic.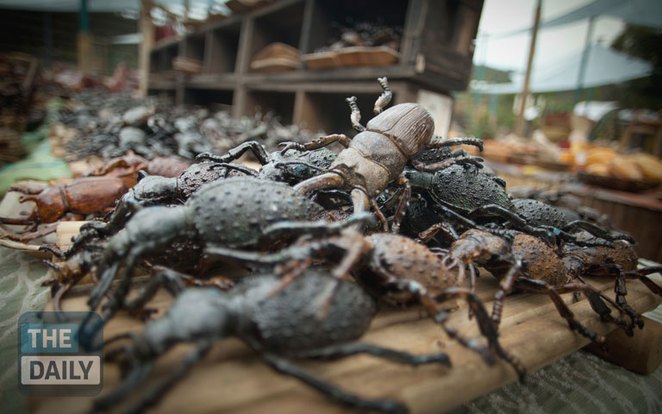 Steven Spielberg's eagerly anticipated new series "Terra Nova" is almost here, people! But you don't have to wait until the fall to peek at the set.

The Daily took an exclusive tour of the Queensland, Australia, set that re-creates a sprawling colony built 85 million years ago, after a fracture in time is discovered. Those are some seriously scary insects.
One more trailer for Fright Night.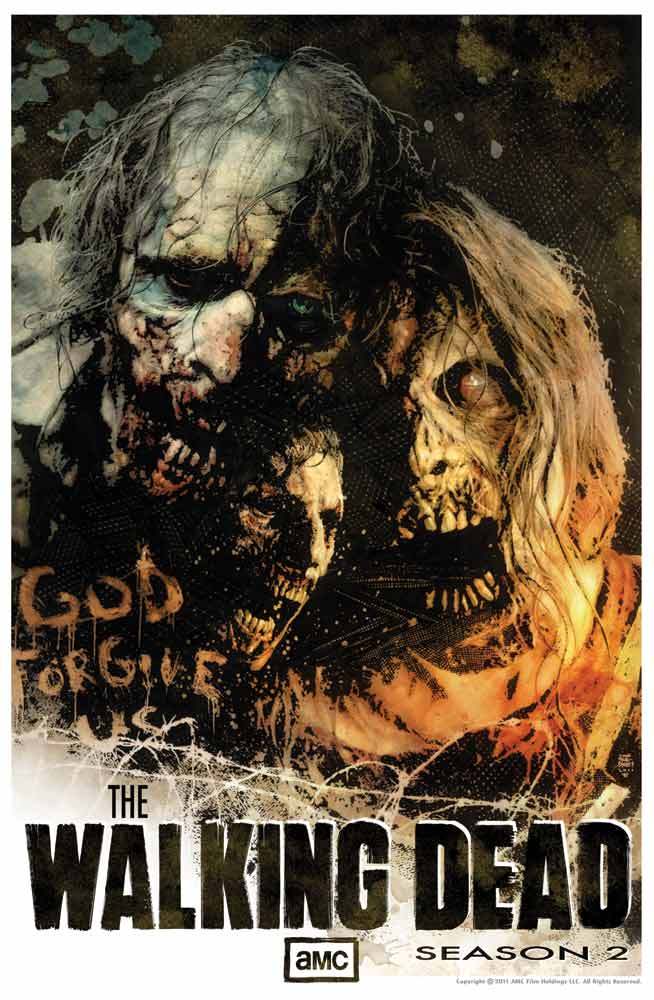 The Walking Dead season 2 poster by Tim Bradstreet. 
At Comic-Con, Some Shows Draw Double Takes - NYTimes.com
At Comic-Con, Some Shows Draw Double Takes By BROOKS BARNES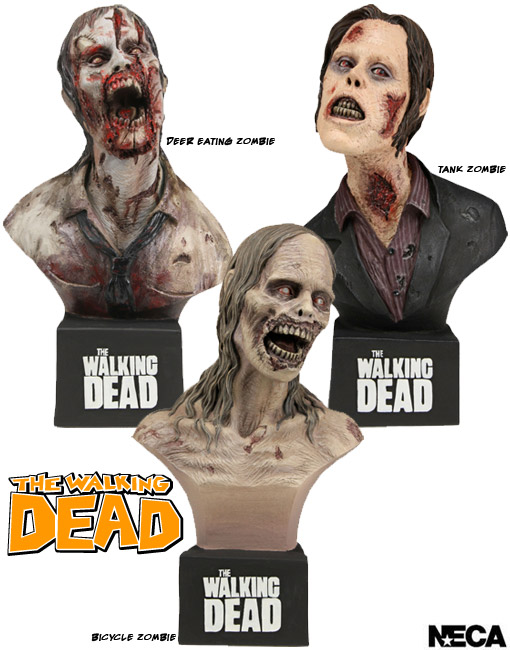 These are a little too extreme for my tastes, but hey…if you're really into The Walking Dead you could do much worse than own a few of these busts.
Comic Con: 'The Walking Dead' Zombie Busts

At this year's convention, NECA will release the 2011 SDCC Exclusive 6.5" Deer Eating Zombie Mini Bust from The Walking Dead series. This limited-edition mini bust (only 1200 will be made) comes with a Certificate of Authenticity signed by SFX artist Greg Nicotero. NECA has also made two additional busts inspired by the series: The Tank Zombie Mini Bust and the Bicycle Girl Zombie Mini Bust. You can pick em up at booth #3145.
Avengers Assemble! (Next spring, that is.)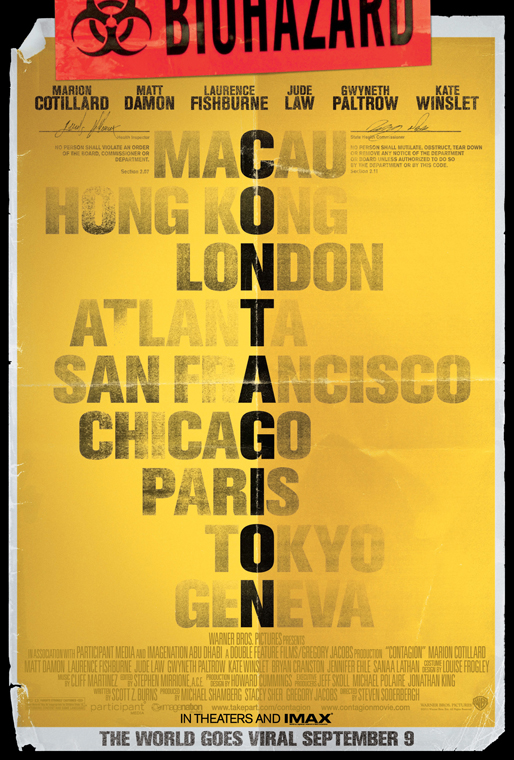 Another poster for the upcoming Contagion movie.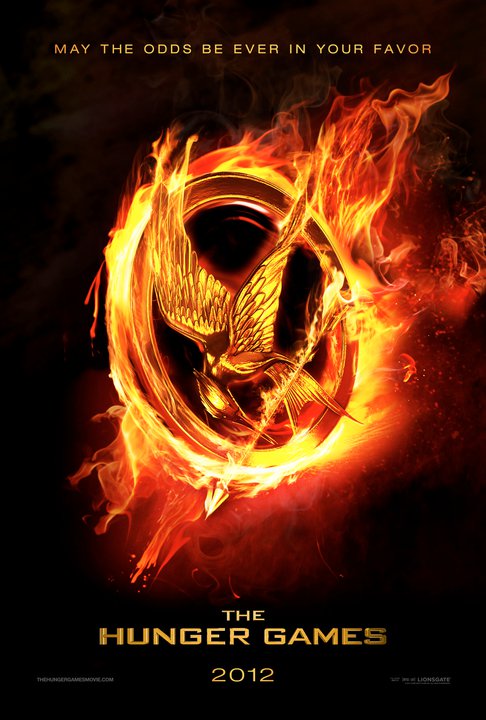 Non-motion version of The Hunger Games teaser poster. 
The Amazing Spider-Man teaser trailer. It feels a bit too dark to me, like they're trying to go for the tone of the Christopher Nolan Batman movies. But the ending, with Spider-Man running. is amazing!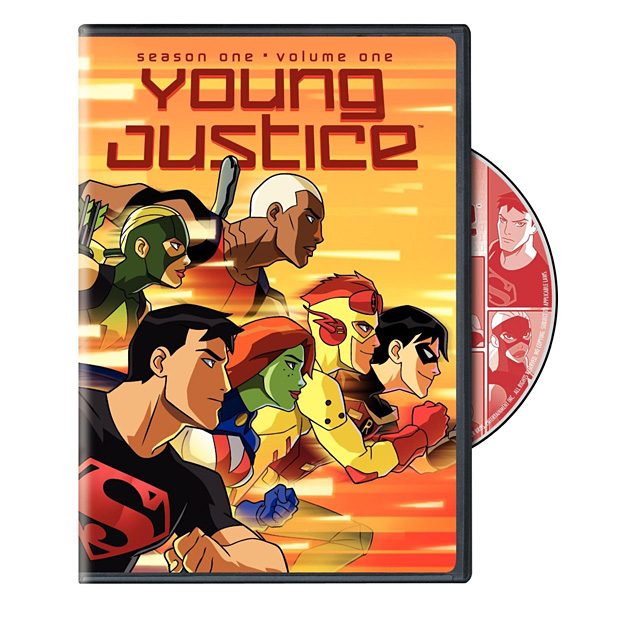 The Young Justice Season One V.1 DVD came out today. IMHO, Young Justice is a great show. But no Blu-ray, C'mon! 
(via Amazon.com: Young Justice: Season One V.1: Superboy, Aqua Lad: Movies & TV)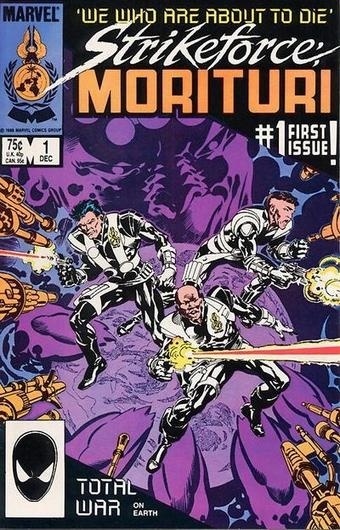 One of my favorite comic book series of all time, Strikeforce: Morituri, is set to become a motion picture. From The Wrap: 
Waterman Entertainment has acquired the rights to the Marvel comic book series "Strikeforce: Morituri," the company announced Tuesday.

Peter B. Gillis, who created the comic book, is adapting the script with Connor Cochran.

It's not feel-good, cotton candy stuff. "Strikeforce" is set in an Earth that has been conquered by aliens. Scientists develop a way to grant humans superpowers — but with a terrible cost: Within a year of getting the powers, people die. Though they're doomed, they battle the aliens.
The X-Men + Falling Skies = Strikeforce: Morituri. 
Back in '03 a TV series based on the Strikeforce: Morituri comic was proposed, but nothing ever came of it. In fact, rumor has it that the SCI FI Channel could only afford one expensive show that year, and instead went with Battlestar Galactica. 
"1,000 Days" : Based on the comic book "Strikeforce: Morituri." Set in the not-so-distant future where a group of soldiers are given enhanced abilities in order to fight the contemporary evils of the world. The gift has a price though: each new recruit will die 1,000 days after they join the special force.
"At 97, Joe Simon has witnessed a lot of history—some of it of his own making. The artist, writer, and editor became a vital part of the nascent comic-book industry in the '30s and '40s, during which time he co-created his best-known character, the red-white-and-blue superhero Captain America. His creative partner at the time, the late Jack Kirby, stuck with him for decades, weathering comics trends such as romance, war, crime, and horror—that is, when they weren't helping forge those trends in the first place. In the process, Simon and Kirby innovated wildly and made some of the greatest comics ever to grace the page. But they also suffered the plight of many of their peers: the lack of control over and payment for the continued use of their characters, which led to a protracted creators'-rights battle, from which Simon has never backed down."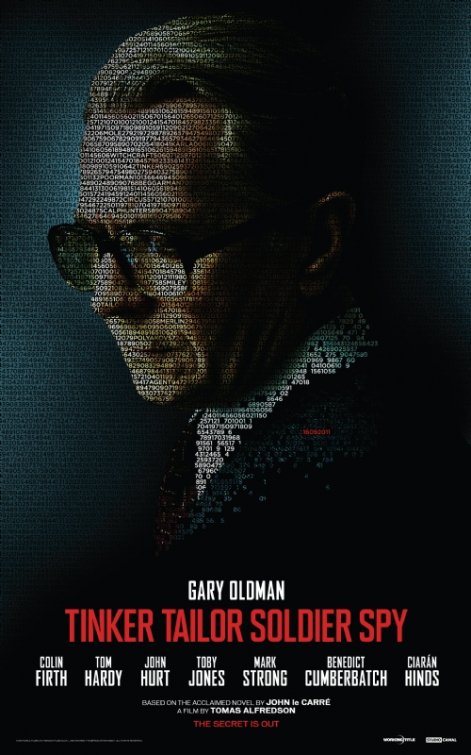 Poster for the upcoming Tinker Tailor Soldier Spy movie. 
(via Tinker, Tailor, Soldier, Spy Poster - Internet Movie Poster Awards Gallery)
Hunger Games Official Site & "Motion Poster"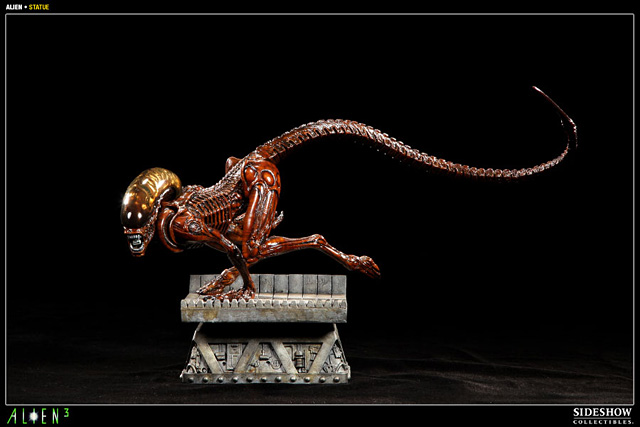 This Alien 3 statue retails for $235. The Alien 3 movie isn't as terrible as is widely assumed, and I've always thought the Alien 3 creature was actually kind'a cool.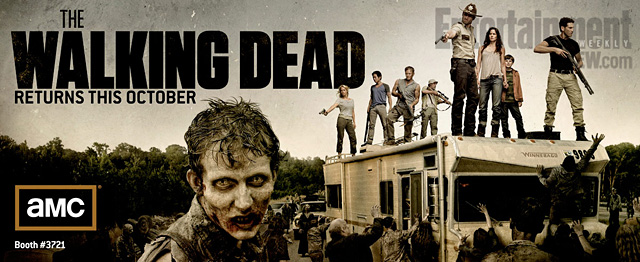 The Walking Dead Comic-Con poster.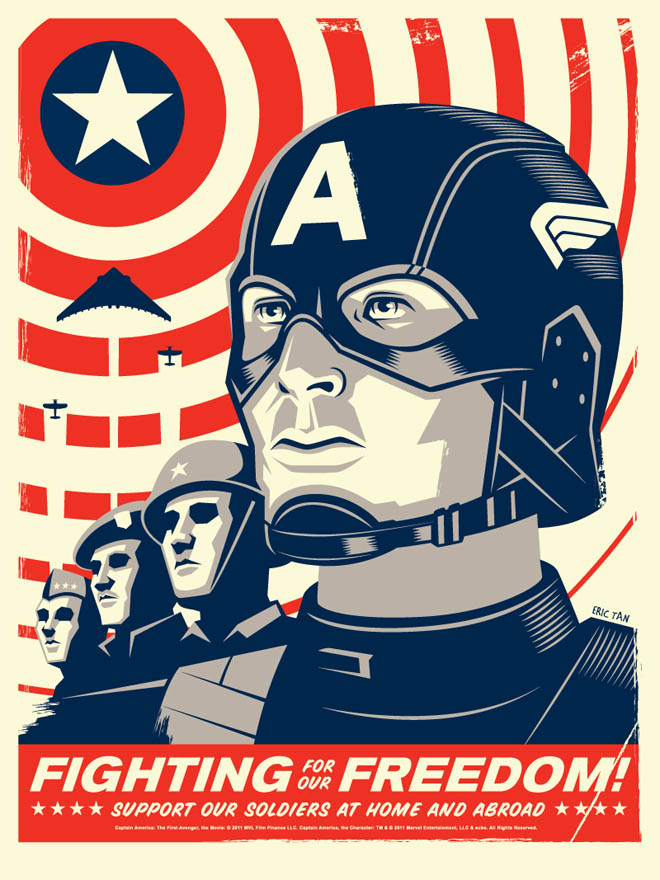 These Captain America propaganda posters are SWEET! 
Beaming Beeman: FALLING SKIES HOUR 6 - "SANCTUARY: PART ONE"
How funny it is that this is the movie I'm looking forward to the second most this summer! 
New Fright Night TV Spot "Evil"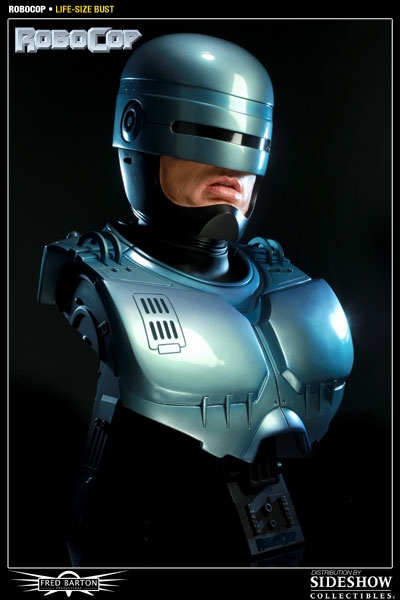 This life-sized bust of Robocop is amazing; as it should be retailing for $850!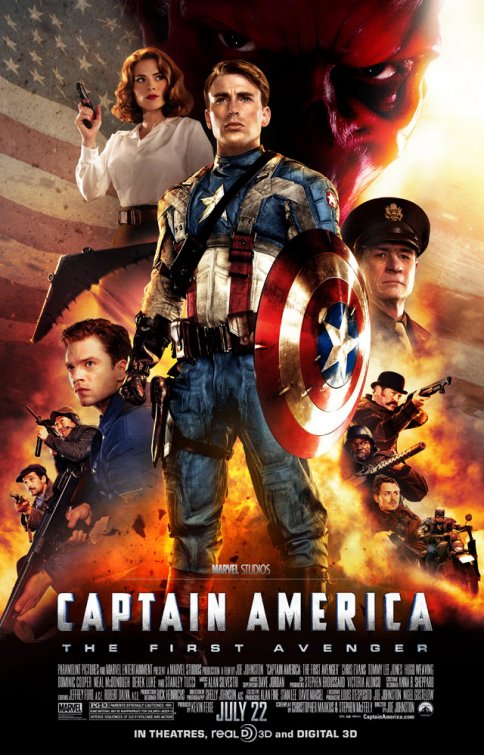 One more Captain America: The First Avenger posters for good measure! 
(via Captain America: The First Avenger Poster - Internet Movie Poster Awards Gallery)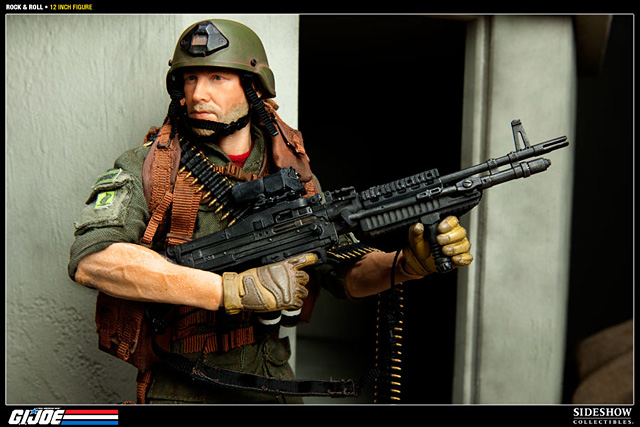 More characters have been added to the Sideshow G.I. Joe line, this time Zartan and Rock 'n' Roll. Zartan retails for $160 and Rock 'n' Roll $135. If the Zartan figure could change colors in the Sun, that would make it a MUST BUY for me! ;-)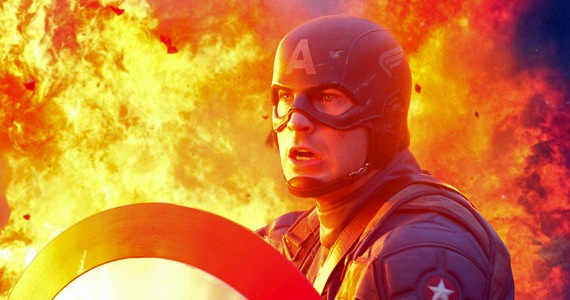 Captain America has to be one of the most recognizable super-heroes of all time, yet I doubt very many people really know the true origin of Cap', or that there's really been two separate origins of the character since he was first created nearly 70 years ago.
The first comic book entitled Captain America was published in March, 1941 by Timely Comics, nine months before the bombing of Pearl Harbor and the entry of the United States into the Second World War.
Click here to continue reading this column on the character of Captain America and the upcoming movie Captain America: The First Avenger.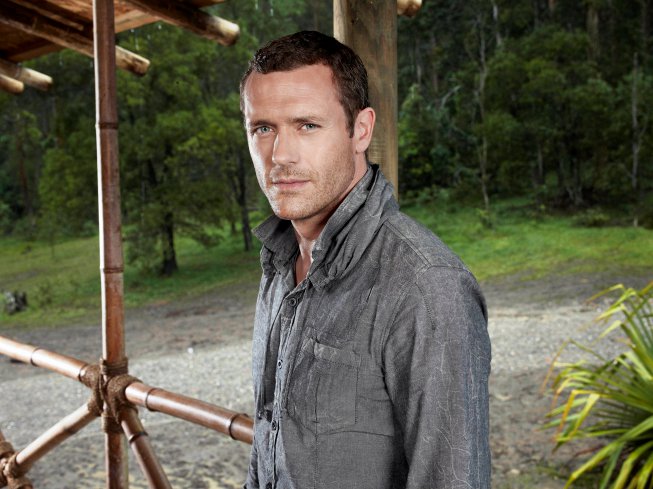 Photos of the Terra Nova cast: Naomi Scott, Alana Mansour, Shelley Conn, Landon Liboiron, Jason O'Mara, Allison Miller, Mido Hamada, Stephen Lang and Christine Adams.

Watch the special two-hour premiere event airing MON 9/26 at 8/7c on FOX!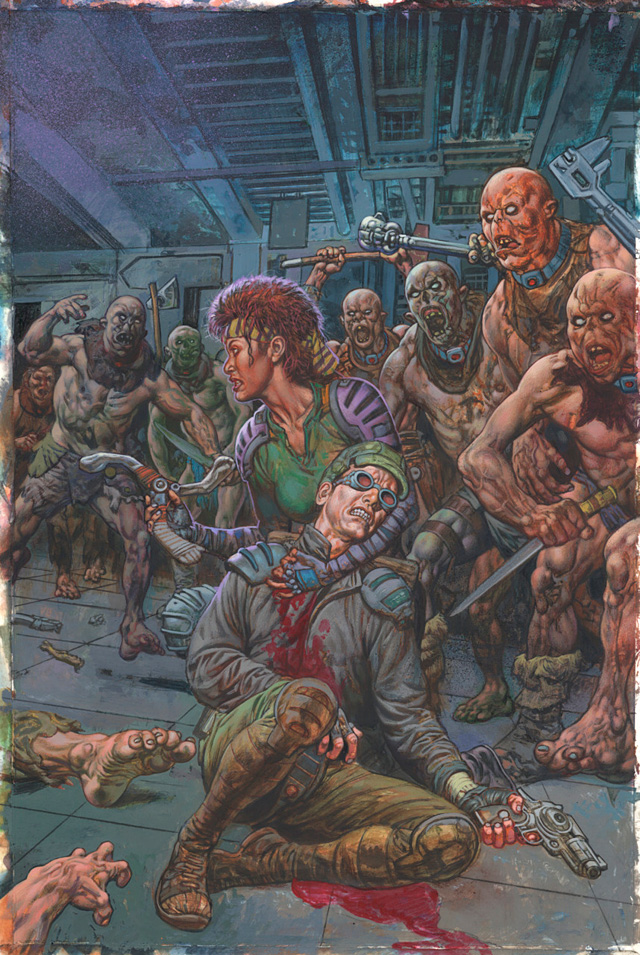 Glenn Fabry shares his step by step process for Rage #2 Cover:
(via Making of a Cover: Rage #2 by Glenn Fabry :: Blog :: Dark Horse Comics)
Movie trailer to the upcoming The Thing prequel, or is it a remake?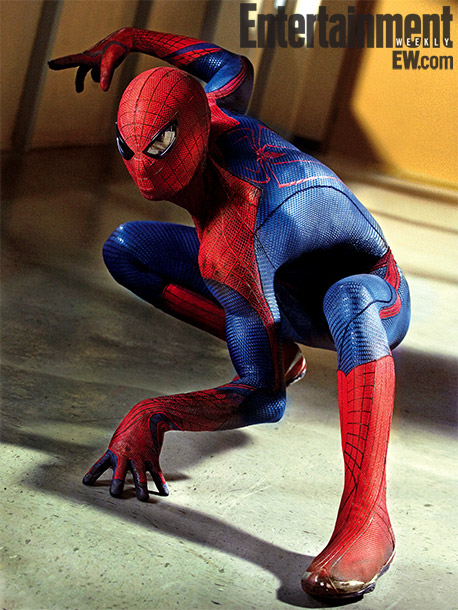 Nine photos from EW from the upcoming The Amazing Spider-Man movie.
Trailer for the upcoming John Carter (of Mars) movie. It looks pretty good, but I'm not quite sold on this yet.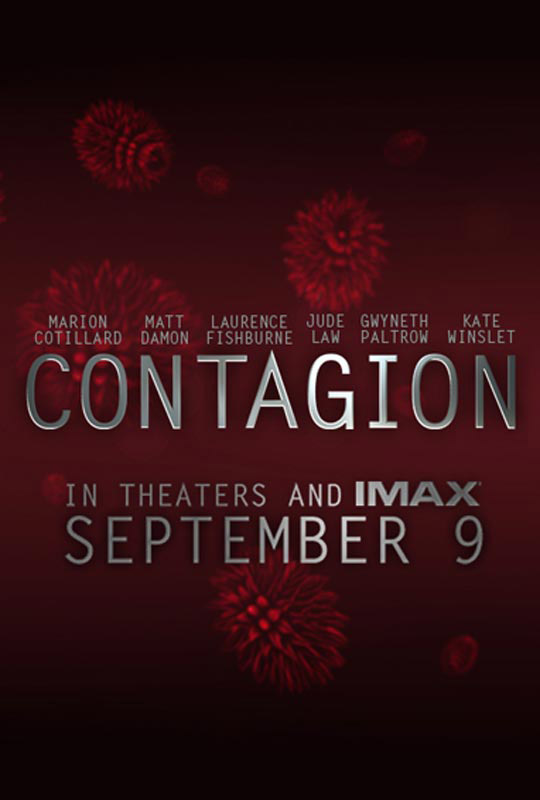 Subtle poster for the upcoming Contagion movie. 
Contagion poster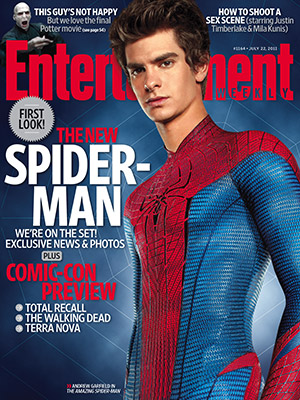 (via 'Amazing Spider-Man' and Comic-Con: This Week's Cover! | PopWatch | EW.com)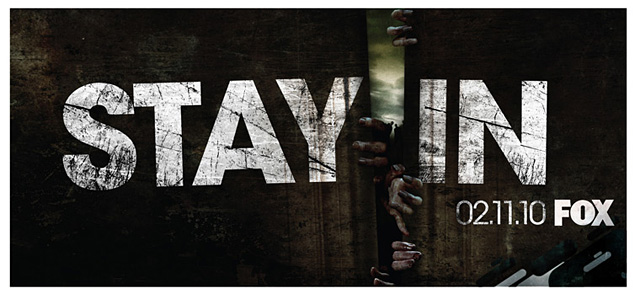 Posters for the TV series The Walking Dead for countries outside the US. Interesting that in other countries The Walking Dead seems to be on Fox/FX whereas here it's an AMC property.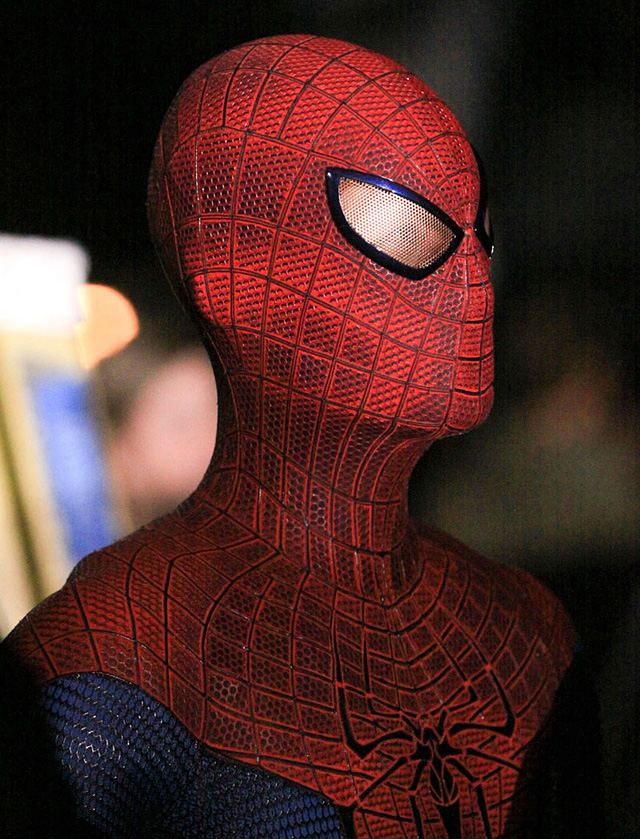 The Amazing Spider-Man suit close-up. It sure is…bumpy? 
(via THE AMAZING SPIDER-MAN - Detailed Close-up Photo of the Suit - News - GeekTyrant)
Contagion movie trailer. I'm looking forward to this one! 
Contagion" follows the rapid progress of a lethal airborne virus that kills within days. As the fast-moving epidemic grows, the worldwide medical community races to find a cure and control the panic that spreads faster than the virus itself. At the same time, ordinary people struggle to survive in a society coming apart.
ATOMIC-ANNIHILATION ...OR HOW I LEARNED TO STOP WORRYING AND START A BLOG
Dangerous Minds | Whimsical world of 60s and 70s bubblegum trading cards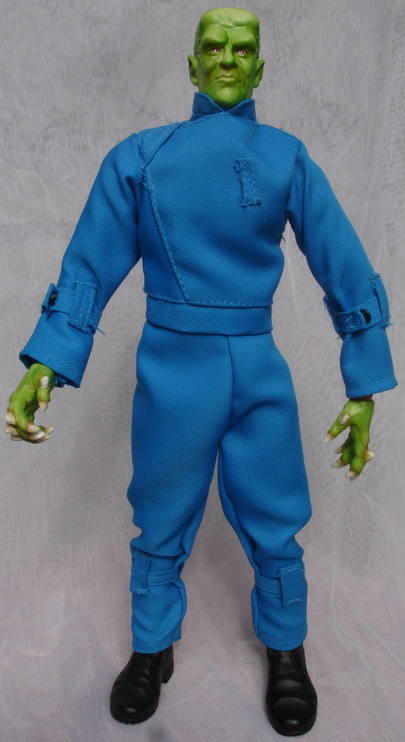 The Thing from Another World 12" figure. Very lame-cool. Unfortunately, it's handmade and runs $100.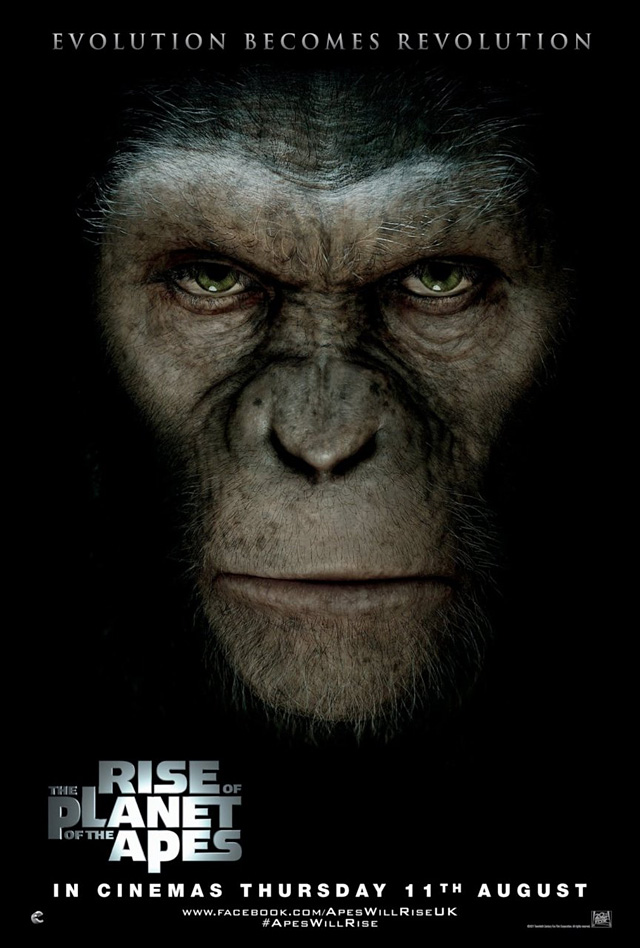 This is actually a nice poster for the upcoming Rise of the Planet of the Apes. Funny that the star of the poster isn't James Franco, it's an ape! 
(via Rise of the Planet of the Apes Poster - Internet Movie Poster Awards Gallery)
Dispatches From the Set - Season Premiere Director Gwyneth Horder-Payton - The Walking Dead - AMC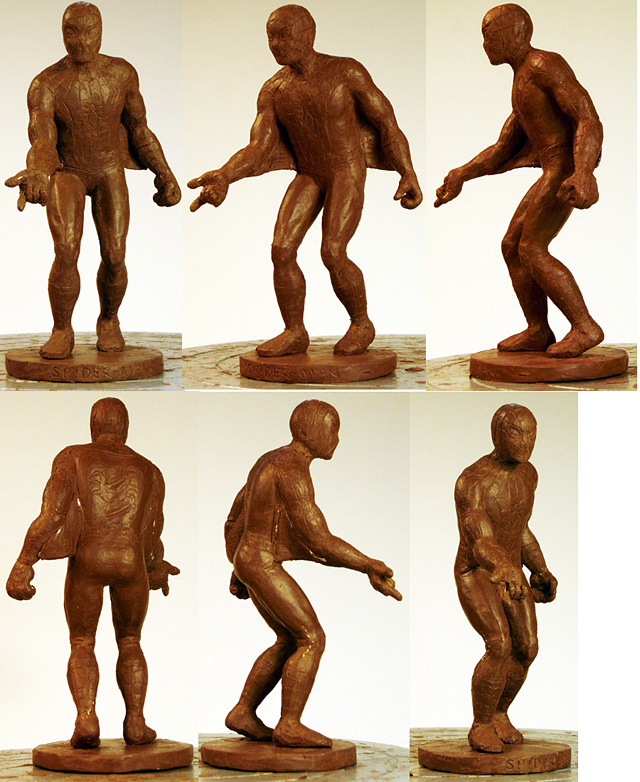 This is a neat progression on the new Spider-Man retro statue due out later this year. 
(via Spider-Man Statue Process - by David Scroggy :: Blog :: Dark Horse Comics)
"The highly anticipated fourth season of the Emmy® Award-winning legal thriller takes on the controversial subject of private military contractors in the Middle East. Catch all-new episodes of Damages beginning July 13 at 10 p.m. ET. uncut, commercial-free, and in HD—only on DIRECTV's AUDIENCE Network™ (Channel 239)."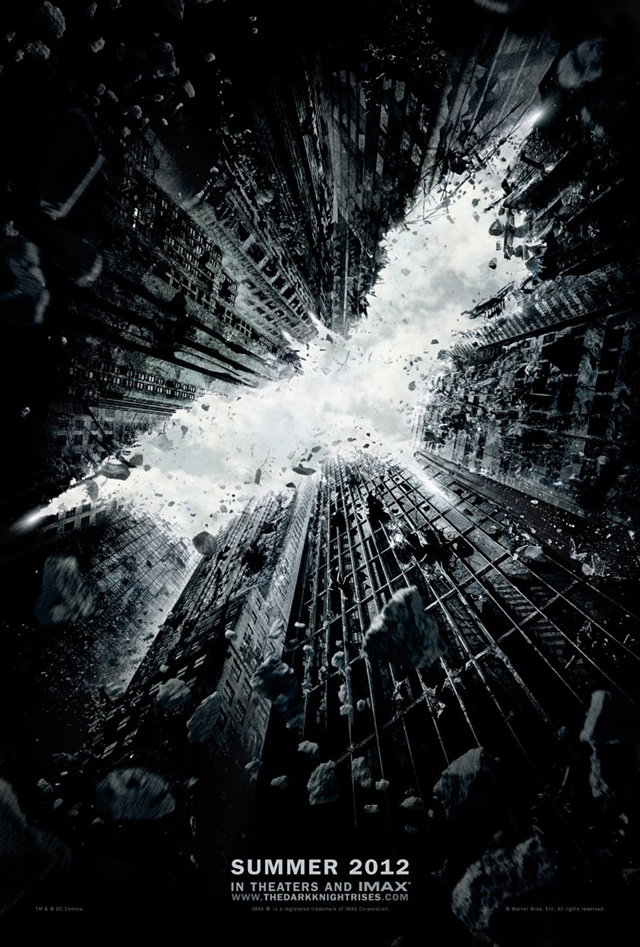 The Dark Knight Rises teaser poster.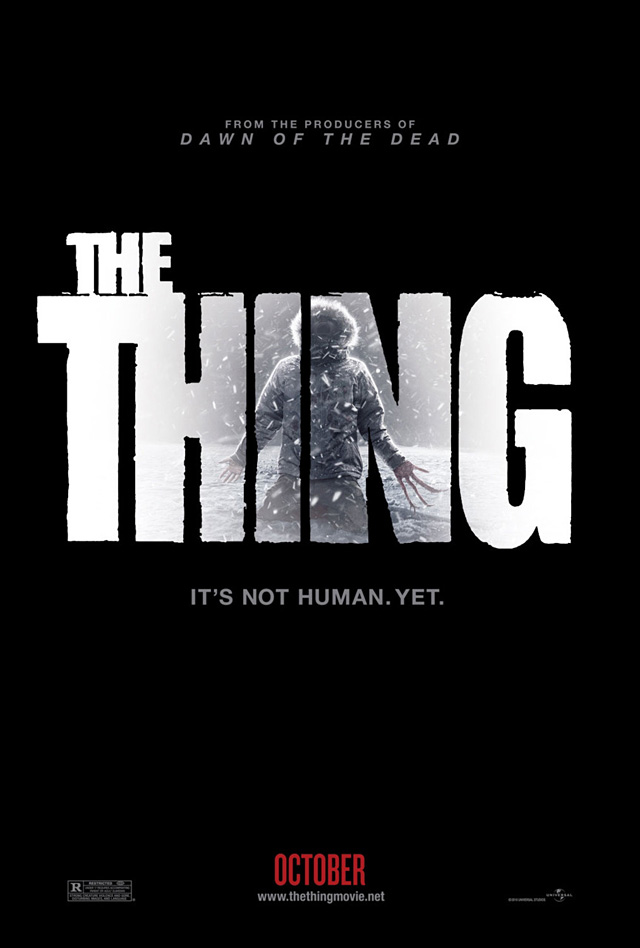 Better The Thing remake poster. 
Falling Skies Quote
Commander Porter: "If we're going to beat these things, we damned sure better understand them."
Captain Weaver: "Tom handled this one with a sawed off shotgun and a flash light. What more is there to understand?"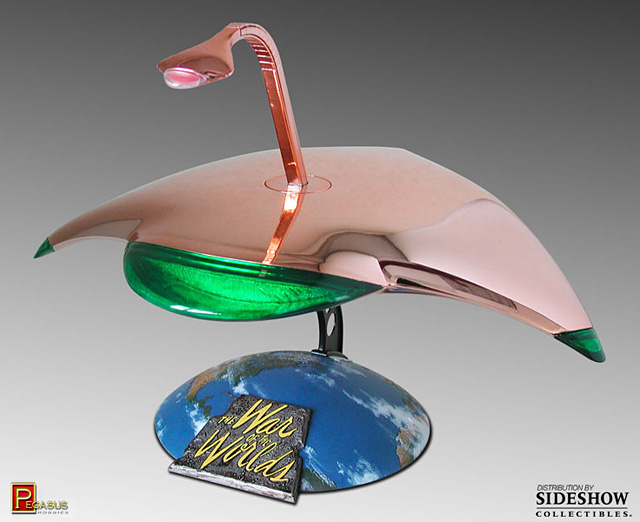 War of the Worlds Martian War Machine model kit, pre-built War Machine Model Kit and Alien Creature are available at Sideshow Toys. It's a bit odd that the War Machine is from the 1950s movie but the creature from the 2000s movie.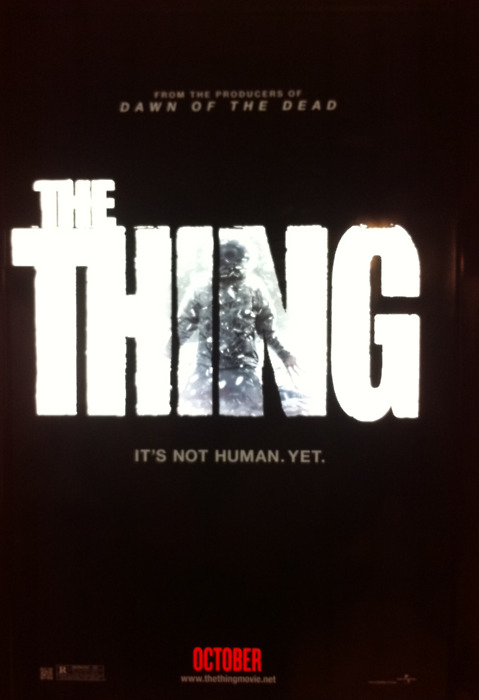 New Poster for The Thing.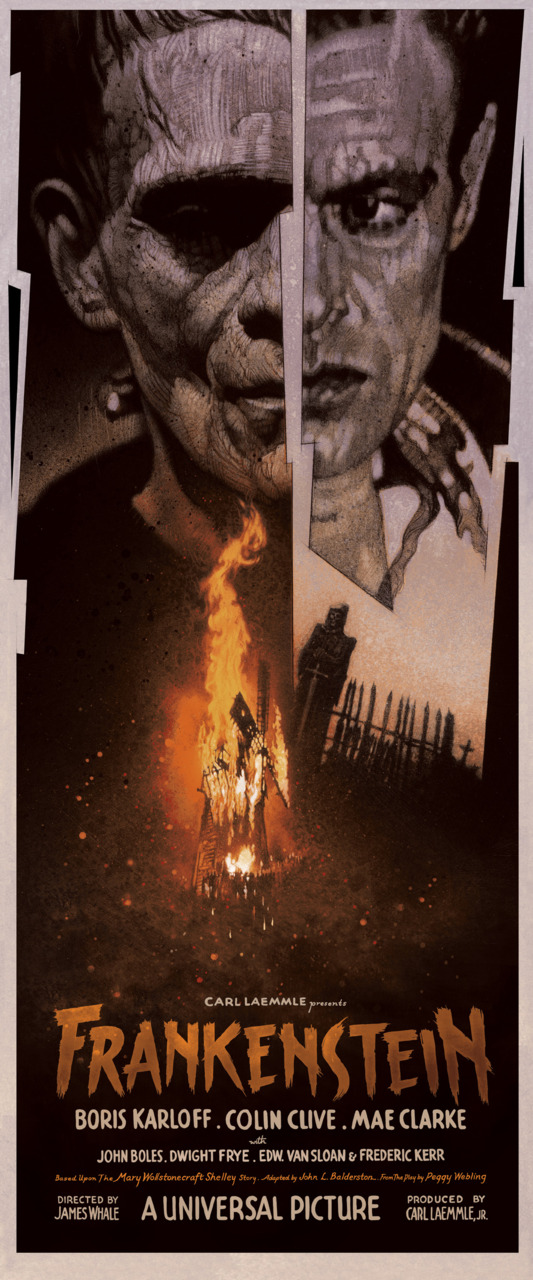 AICN just posted an amazing Drew Struzan poster. I could stare at this for hours.
"There are many reasons to watch Falling Skies, TNT's absorbing summertime sci-fi hit about ordinary folk-turned-warriors surviving – and rebelling against — a devastating alien invasion. Tops on the list: Noah Wyle's strong central performance and the creepy mystery of the gooey harnesses making docile drones out of captive kids… Alas, one of the most enjoyable elements of Falling Skies was (temporarily) MIA last night: Colin Cunningham's charismatic John Pope, a tack-sharp, politically incorrect, dangerously amoral biker rogue skilled at killing Skitters and quoting literature. And the self-styled "culinary artist" – a bigoted foodie who blanches as paprika-seasoned chicken – can bake some seriously mean bread, too. John Pope — part heartless Road Warrior, part Gordon Ramsay gone totally psycho!"
Beaming Beeman: Falling Skies: HOUR 5 - "SILENT KILL"
6 Mind Blowing Ways 'Starship Troopers' Predicted the Future | Cracked.com
6 Mind Blowing Ways 'Starship Troopers' Predicted the Future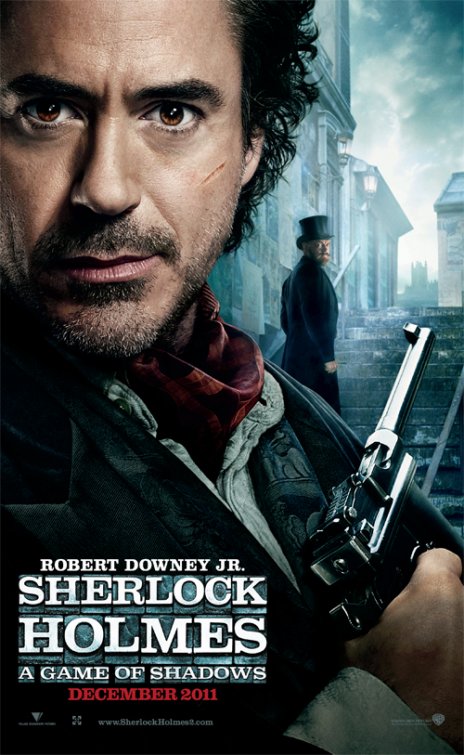 Posters for the upcoming Sherlock Holmes: A Game of Shadows movie due out this December. 
Robotech Intor for Toonami during the Moltar Era. Some chill bass and a lot of fighting robots. What more could a guy need?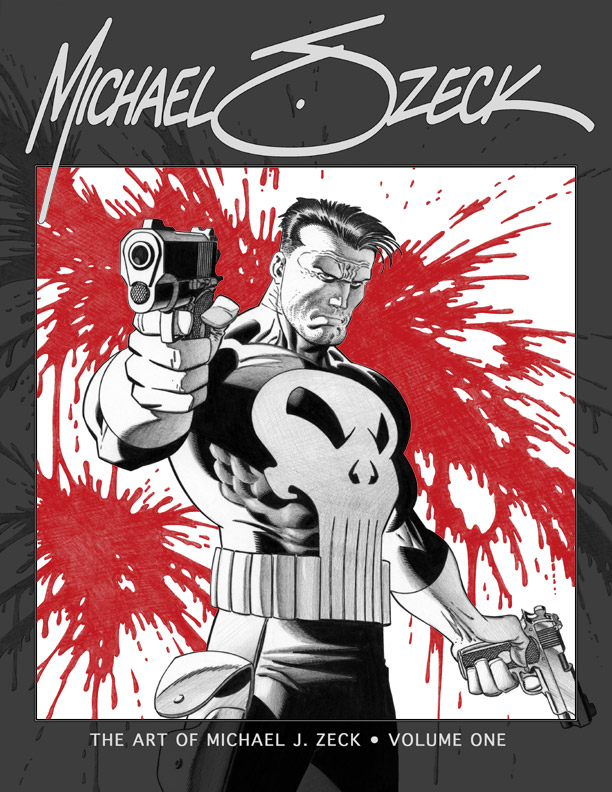 The Art of Michael J. Zeck: Volume One is available. This sketchbook costs $25 shipped, is limited to just 1,000 signed and numbered and contains 52 pages of art. 
PREMIERE ISSUE of the limited edition, signed and numbered SKETCHBOOK SERIES featuring commissions, sketches, finished art, pencil art, recreations, and preliminary art. Each issue contains a mix of vintage, current and rare or unpublished art.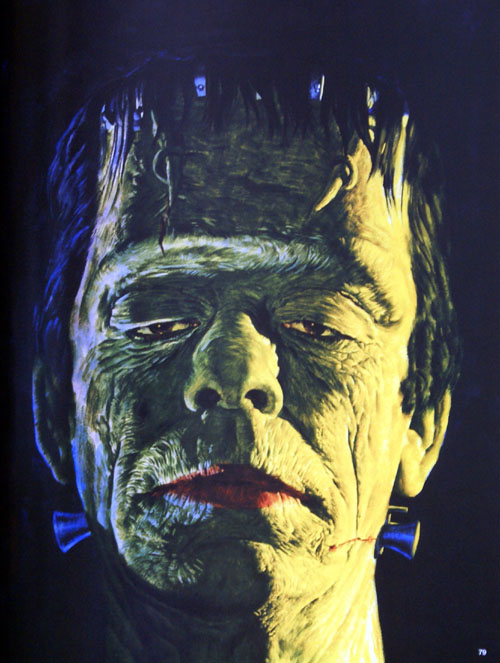 James Bama
One more poster for the Captain America: The First Avenger movie. 
(via Captain America: The First Avenger: Extra Large Movie Poster Image - Internet Movie Poster Awards Gallery)
I wish this was real, abet it's another fan made creation of a DVD cover.  
Mad Max Book Cover. Amazing!
Ricky Gervais The Office anniversary | PopWatch | EW.com
Ricky Gervais on 'The Office' at 10 — EXCLUSIVE
by Ricky Gervais
So The Office is 10 years old.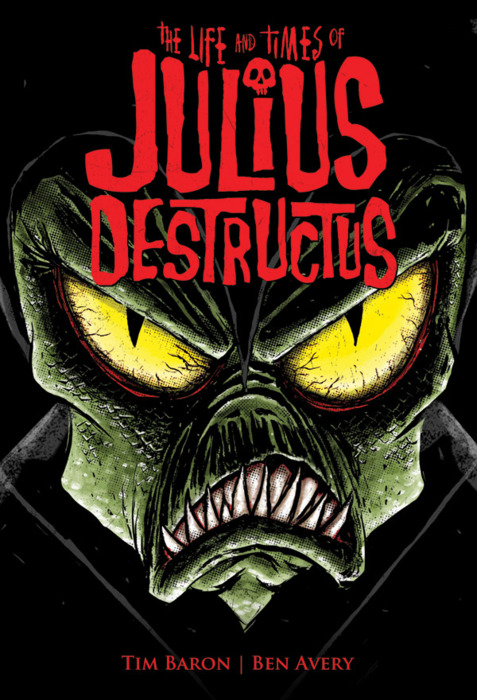 The graphic novel The Life and Times of Julius Destructus is:
Is an epic tale about a dejected lizard boy chosen by The Realm of Endless Monsters to be a multi-world apocalyptic doom-bringer. 
Is completely, totally and utterly awesome. 
Is co-created and drawn by my good friend Tim Baron. 
Is currently available for just $19.99 that includes FREE shipping within the US. 
Learn more about The Life and Times of Julius Destructus and pick up your own copy here.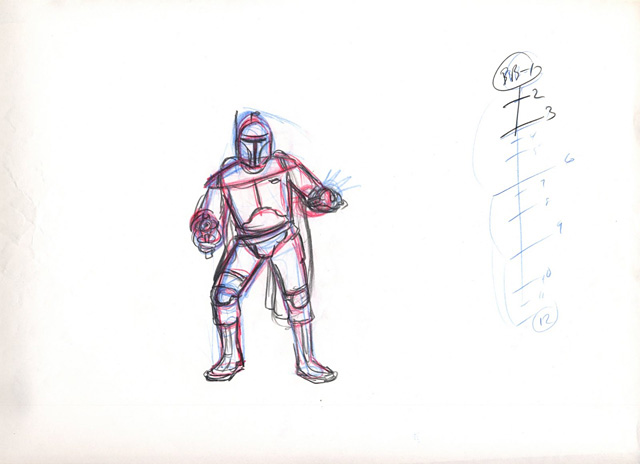 Rough Boba Fett drawing from the 1978 Star Wars Holiday Special. 
Note the FAN MADE part. Still nice, though. 
FAN MADE: The Walking Dead Season 2 Teaser Trailer
"NT just renewed Falling Skies for a second season.
The alien invasion drama has been a ratings success on Sunday nights so far, with its premiere posting as the most-watched cable debut of the year. Skies has averaged 6.4 million viewers for its first three episodes if you include DVR use."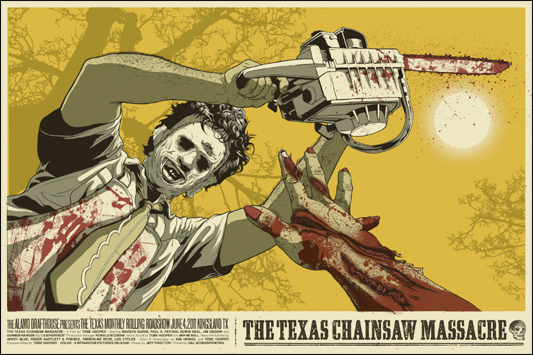 I know I shouldn't dig this poster, but…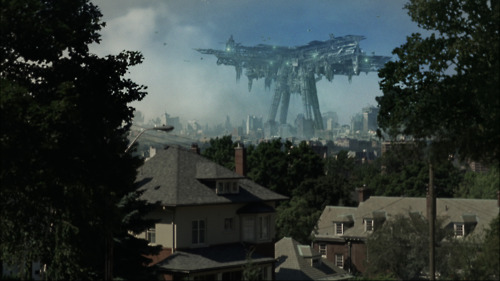 Some Cool Alien Images from the Falling Skies Pilot Episode.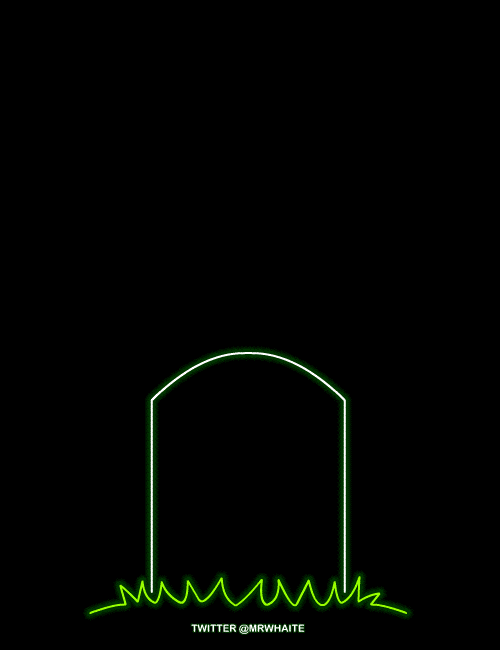 A neon poster for Beetlejuice. Beetlejuice. BEETLEJUICE!
Batman: Year One trailer. 
"
Basic Cable's Top 10 New Primetime Series (March 28-June 19)
Total Viewers
1. Falling Skies (TNT): 5.9 million
…
Adults 18-49
1. Falling Skies: 2.6 million
…
Adults 25-54
1. Falling Skies: 3.2 million
"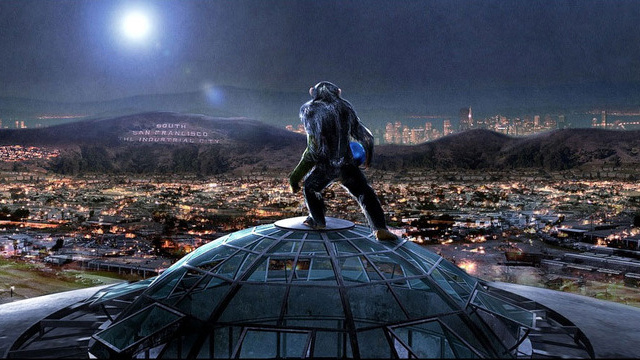 (via Planet of the Apes concept art shows the brutal weapons of the ape uprising)
"Jamie Foxx has joined Quentin Tarantino's upcoming film Django Unchained. The Oscar winner will play the titular character, a freed slave who tries to rescue his long-lost love, Broomhilda, from a plantation owner, Calvin Candie (Leonardo DiCaprio), with the help of a German bounty hunter, who will be played by Inglourious Basterds' Christoph Waltz. Fellow Tarantino alum Samuel L. Jackson also stars as Candie's slave, Stephen, while Kerry Washington, Foxx's Ray co-star, is in talks to play Broomhilda."
"The Walking Dead's Writer, Director and Executive Producer Frank Darabont describes the splendor and horror of Season 2's main set-piece, hints at upcoming tensions among Lori, Rick and Shane and explains why sometimes being the boss bites."
"The 10 Biggest Movie Flops of the 2011 (So Far)"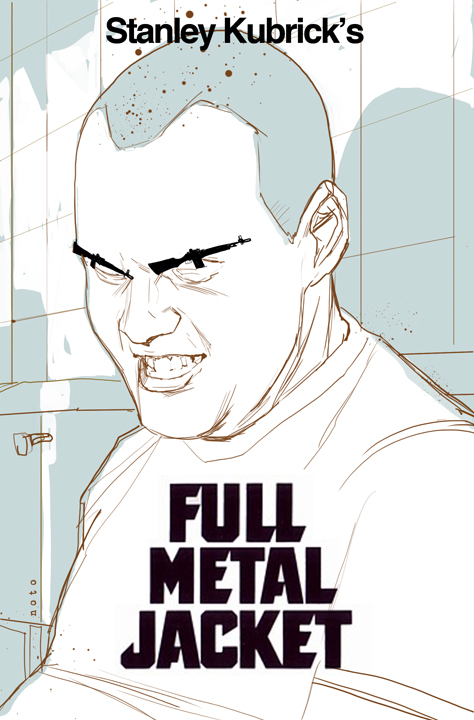 Full Metal Jacket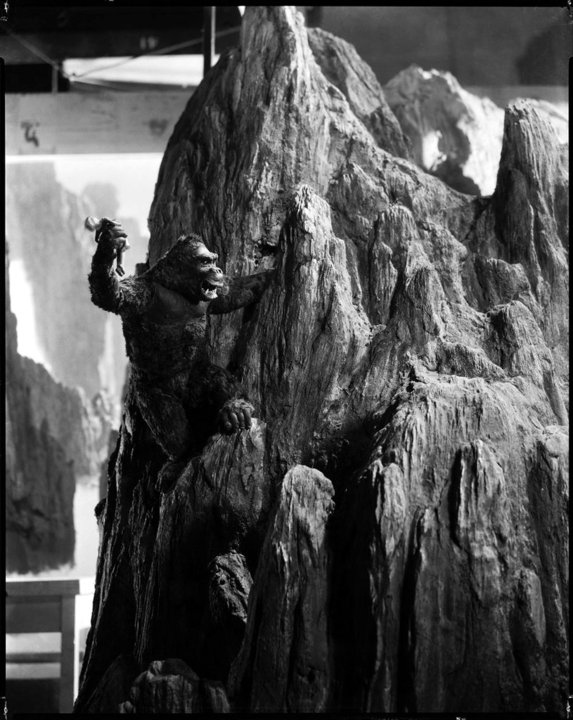 On set, King Kong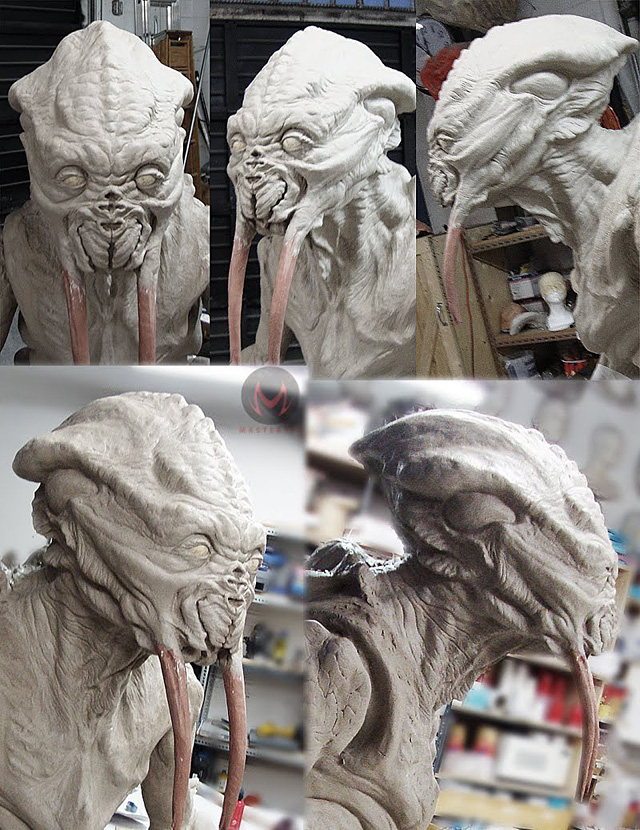 FALLING SKIES – WEEK 3 – "GRACE"

Last night our third episode "Grace" aired. When I read the script for this one – the most interesting idea to me was, that the skitters were using our own kids to fight against us. This is a frightening concept.

The single most difficult production problem we faced on this episode were the scenes that had the skitter in the cage.The skitter was designed and built by Todd Masters in Vancouver and even though it was unwieldy, because of it's design, it was a marvel. It really looked real on set and it worked flawlessly.

But flawlessly doesn't mean fast.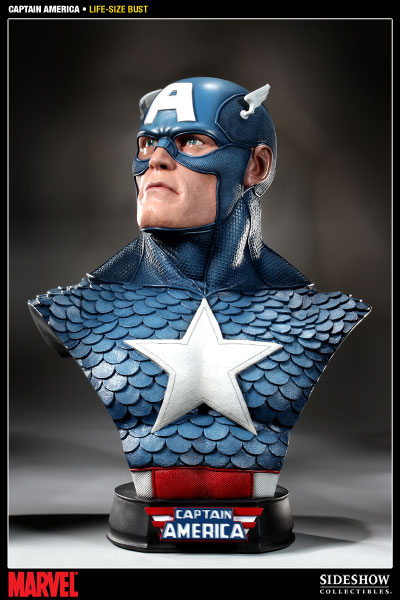 Due out later this year and early next are a life-sized Captain America bust and a "Premium Format" Captain America figure. They each retail for $600 and $350 respectively.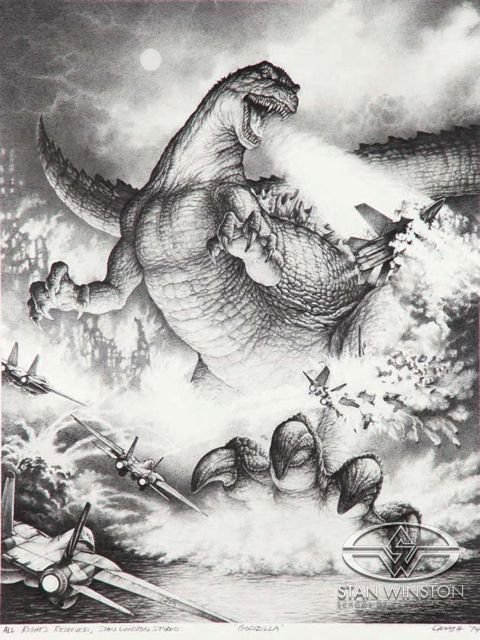 These photos from the Stan Winston School of Character Arts page on Facebook are fascinating. They include; a look at an unproduced version of Godzilla, Aliens and Predator, The Thing, an unproduced The Incredible Hulk and Planet of the Apes concept art.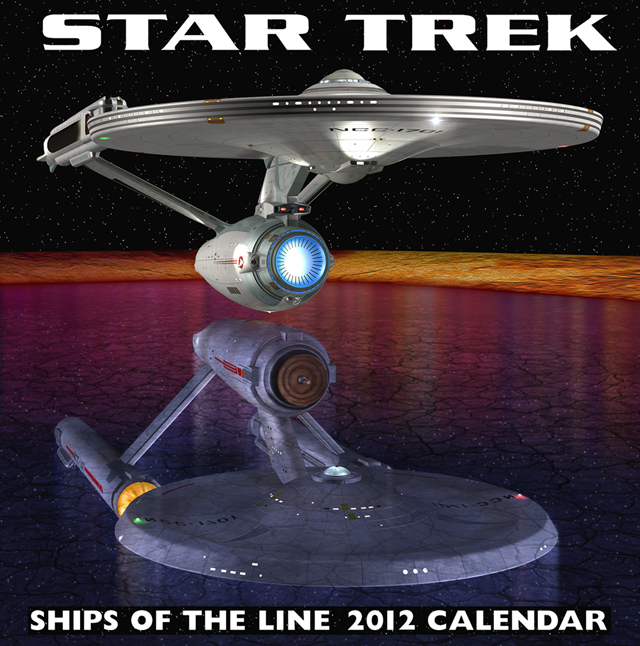 Here are some images for the upcoming "Star Trek Ships of the Line 2012 Calendar" that is due out later this month. More info on the artists here. 
Soft-Pedal Captain America Overseas? Hollywood Says No - NYTimes.com
Soft-Pedal Captain America Overseas? Hollywood Says No
"Falling Skies" : 1.04 "Grace" Sneak Peek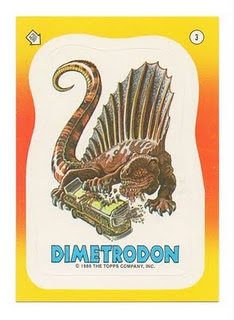 (via Cool Cards: Ankylosaurus, Dimetrodon, and Parasaurolophus (Topps Dinosaurs Attack!))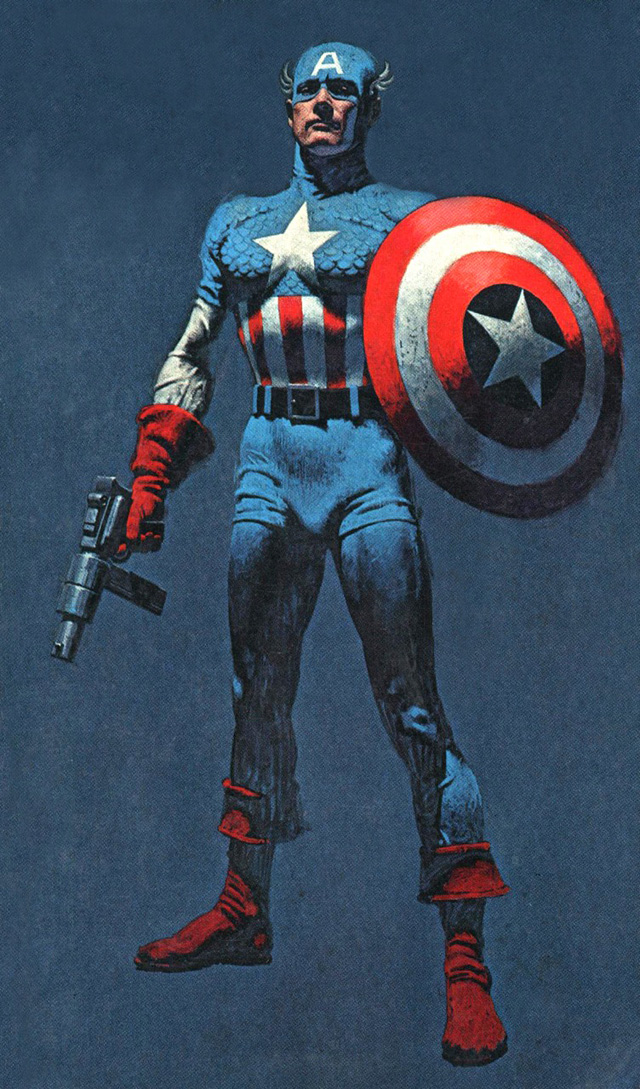 I don't think this is a Bama as reported, but regardless as whomever illustrated this it's one of my favorites. 
Captain America by James Bama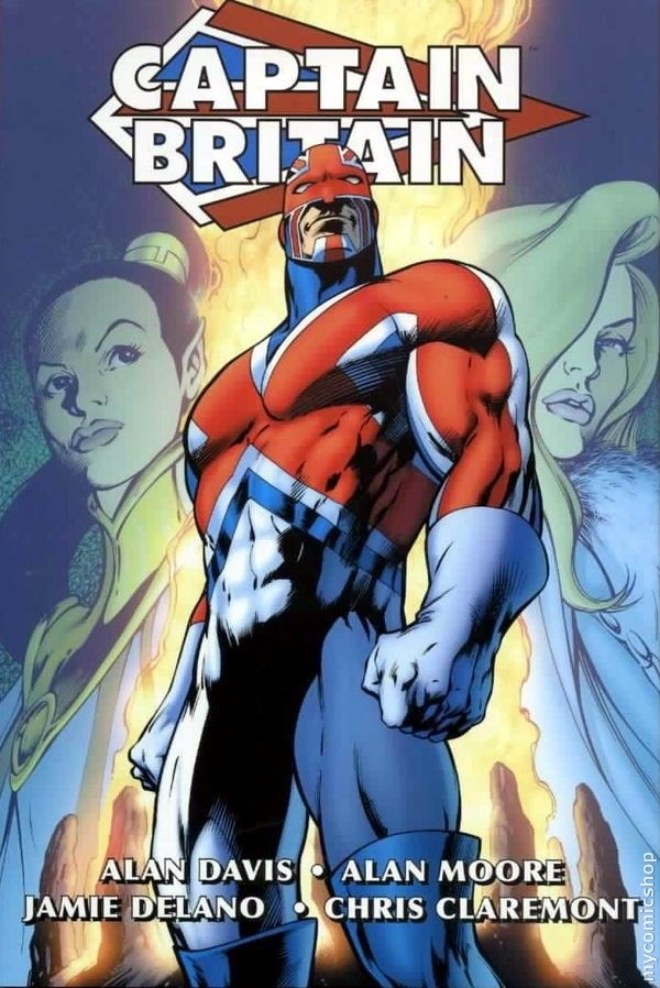 Patriot Acts: 10 Cool, Crazy Superhero Nationalists (via Patriot Acts: 10 Cool, Crazy Superhero Nationalists | Underwire | Wired.com)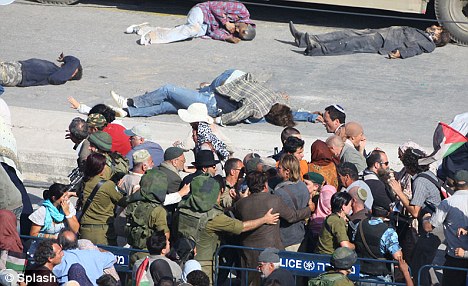 (via World War Z Pics: Zombies Break Israeli Border - ShockTillYouDrop.com)
"
BAIL OUT!
In the early 1960's, in the hey-day of the X-20 Dynasoar, it seemed that the US military would naturally keep building military aerospacecraft that would just keep going higher and faster. It was also supposed that the pilot would have to be given the equivalent of an ejection seat - some means of bailing out of the spacecraft in case of catastrophic failure or enemy attack.
So it came to pass that a variety of foaming, inflatable, deployable systems were proposed - among them the famous General Electric MOOSE and the Space General FIRST. These gave the suited pilot the chance to step out into the void from a crippled craft, pull the ripcord, and manually cannonball or glide to the earth's surface.
In the late 1960's, when the Air Force ILRV and NASA Shuttle were being studied, these designs were revisited - now upgraded for three or more crew. In the end, they were not adopted - even after the Challenger disaster. Since the payload impact was not great, one can only suppose that the idea just seemed too fantastic to be really credible.
"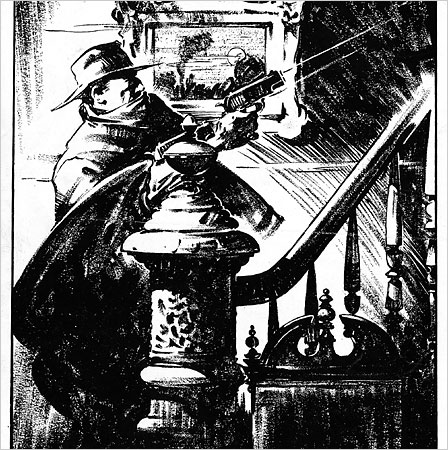 The Shadow, by the GREAT Edd Cartier. 
"5 Reasons the Superhero Summer Has Been a Bust"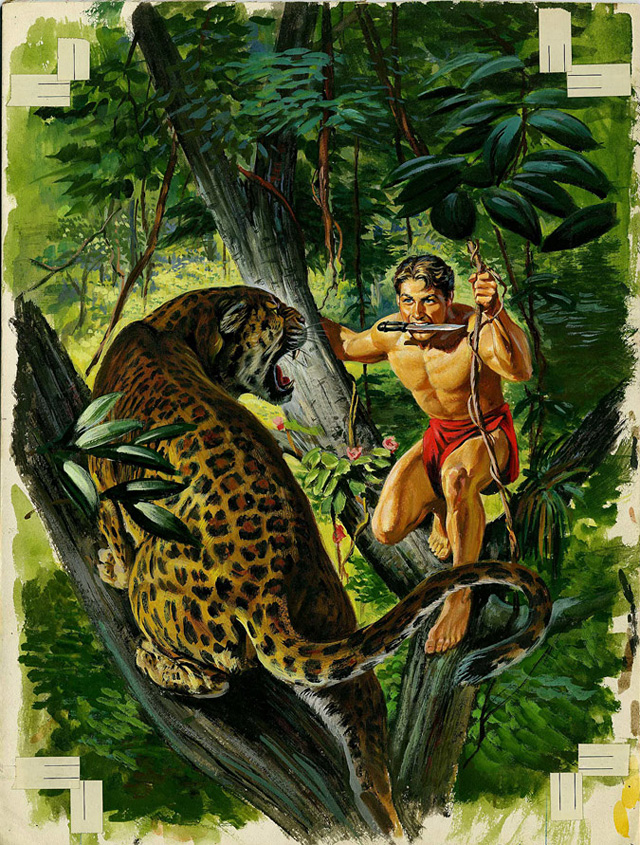 Original Cover Painting for Tarzan Comics by Mo Gollub - (Dell, 1955). Gollub was also the artist on the Smokey the Bear comic strip from 1957-1959. This is a cover painting of Tarzan facing down a snarling leopard high in the treetops. Oil on artboard,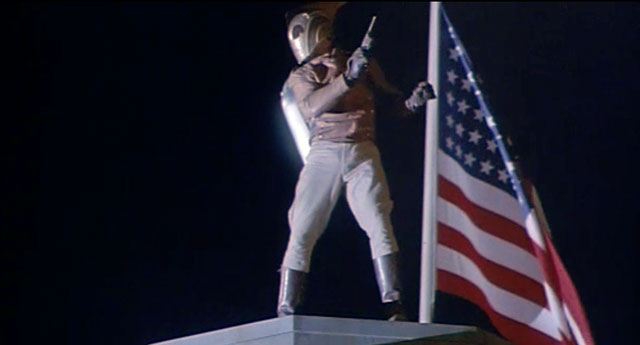 Slip the surly bounds of the Earth with The Rocketeer
The 1990s were not an especially happy time for movies based on comic books. After the smashing success Warner Brothers had with the firstBatman movie in 1989, there was a rush from other studios to duplicate that success with their own comic book films. And while the Batman sequels that followed all found certain levels of success, only non-traditional (non-superhero) comic book movies from other studios like The Crow (1994), Blade (1998) and Men in Black(1997) found a significant audience at the box office.
But there's one comic book movie flop from the early 1990s that I think stands out from the pack; one that's fondly remembered by those who think it's an underrated gem. That movie is The Rocketeer (1991).
Click here to continue reading this column on The Rocketeer movie.